Petition urges industry to "stop cutting corners" on unsafe bar ends
The bike industry has been challenged by to bolster safety standards for bar ends following the untimely death of a child in the U.S..
Raised by Ison Distribution's Jordan Lunn on social media, conversation has quickly shifted to action with the creation of a Government petition, designed to drive a revision to safety standards applicable to bar ends.
Lunn said of the need to improve industry-wide: "I have been talking about this for years. I'm shocked and saddened to hear about this poor child. This is just down to bike manufacturers using cheap grips with rubber molded ends instead of proper plastic inserted bar ends (which are still extremely cheap). After the bike has been dropped a few times the rubber end of the cheap grip gets cut by the bar beneath and leaves the metal exposed. It caused me to lose the end of one of my fingers up to the first joint as a child, and something I have been very conscious of since. Why are children still getting injured and dying because of corner cutting brands?"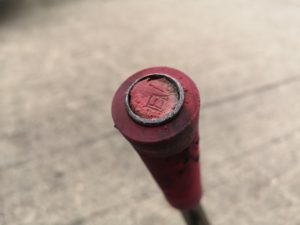 We spoke to the Bicycle Association's Technical Manager on the topic, Peter Eland, who outlined the current UK standards:
For 'child' category bikes, BS EN ISO 8098:2014 applies. This includes a requirement that the handlebar grip ends have an enlarged end at least 40mm in diameter, and it includes tests to check resistance to removal.
For young adult and adult bikes, BS EN ISO 4210-2:2015 requires the use of handlebar end plugs or grips which cover the bar end, and also specifies tests for adequate resistance to removal.
For BMX bikes, BS EN 16054:2012 applies – this has similar requirements to ISO 4210 as above.
Discussion on the need for standards revision is now touted to take place at the Bicycle Association's next technical meet on September 12th. Members of the Association are invited to submit their evidence on whether such a revision makes sense.
In the United States, where the aforementioned incident occurred, CPSC standards apply.
These standards, believes Ellis Blackman of Welsh parts maker Fibrax, fall short of acceptable levels.
He told CI.N: "My industry friends and I all have stories of impalement, injury and now death. Because of this so easily preventable issue we'd like to put a petition together and leverage the rest of the industry into making sure this never happens again. As I'm sure readers can agree, having a plug in the handlebar at manufacturing is extremely cheap and easily achievable for all involved, hell, I can even make them damn things!"
Blackman has now spearheaded the petition, which you can add your voice to here.
Have you an experience of bar plugs failing you? Let us know your thoughts in the comments below.