Pivot builds on Mach 429 platform with Trail 429 launch
Pivot has today announced an evolution of its Mach 429 platform and one that's said to have improved upon the bike's descending capability, acceleration and high-speed handling.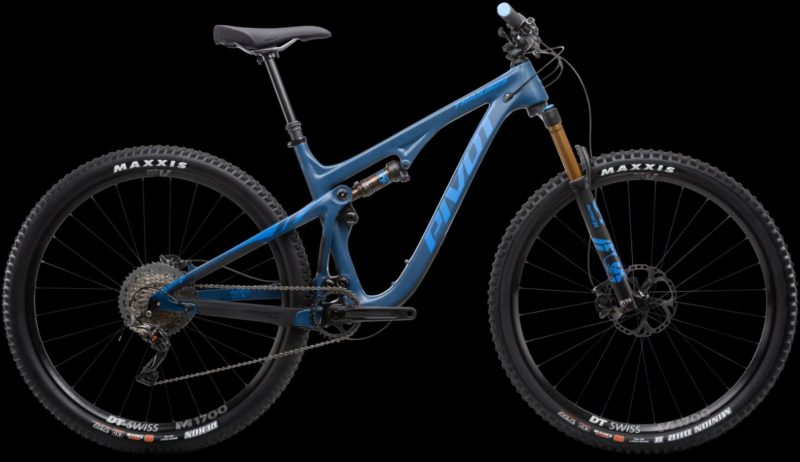 Dubbed the Trail 429, the bikes rear end has shortened to 430mm (large frame), while the reach has extended to 460mm. A slacker head angle comes in at 67.3 degrees, while the seat tube sits at 74 degrees.
Pivot Cycles President and CEO, Chris Cocalis says: "the overall wheelbase grew in length, which adds stability, but it's not so long that it takes away the bike's versatility. The shorter chainstays actually add to the Trail 429's ability to quickly accelerate and keep the bike nimble in tight conditions."
Strength characteristics have been bolstered to deliver a confidence inspiring ride when pushing the bike's boundaries. Among those features shoring up the chassis double-wishbone rear triangle, Super Boost Plus rear spacing, ultra-wide suspension linkages and burly bearing assemblies are afforded by the 1X specific frame design. The bike boasts 120mm of dw-link rear suspension, paired with a 130mm travel Fox 34 fork.
"Versatility is what made the original Mach 429 Trail our most popular bike," says Cocalis. "Our goal here was to retain that awesome range while improving the bike's descending abilities. People are pushing trail bikes harder and harder. The Trail 429 hits that sweet spot head on."
The Trail 429 is available to UK stockists from today in both 29 and 27.5+ options and comes in six different build options, ranging from £4,749 to £8,249. Colours offered include a "Steel Blue" with sky blue accents and "Crimson" with bright red accents.
For a first ride review, head on over to Singletrack.