Polar's Stan Brajer: "Wearable tech market will accelerate faster now than at any time previously"
Polar's new VP of US sales and marketing has told CyclingIndustry.News that he is certain the acceleration of wearable technology advance has only just begun and that the sector once again presents sports retailers with a huge opportunity.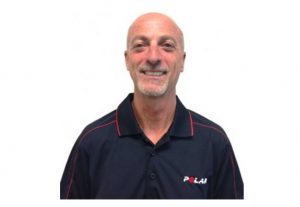 Stan Brajer said: "Polar's a business with a 40 year heritage and one that I was very familiar with as an end-user before joining in July. The company, therefore, has an excellent perspective of how consumer electronics have changed over the years. I'm certain now that we're only scratching the surface in a new era of wearable technology and one that we're well placed to innovate within. It's a discussion we have here daily, the evolution of the product is constant."
Having faced a turbulent period as mobile device capability has become more prevalent, the sector has been forced to innovate and increasingly work with software partners to capture the imagination of athletes. But Brajer says that there will always be a place for smart wearables for the serious athlete.
"We're finding actually that non-traditionals have tried to enter the market with a view to capturing the serious athlete, but that they eventually slip away once they realise just how much data crunching is required to do the job well. On the flipside, having firms like Apple enter the market validates what we're trying to do and will only push us to raise our game. One of our key tasks going forwards is distilling data down into easily understandable feedback for the athlete. In the past the market has often looked at quantity of before quality of data, but we want to give the athlete deeper insight in order that they can measurably improve, prevent injury and succeed."
On route to market, Brajer says that he is tasked with ensuring each market Polar is represented within gets an opportunity to make their margin on sales.
"We will have retail partners in e-commerce, consumer electronics and a core of speciality cycling, running and triathlon retailers, so quite a broad spectrum of sales channels, each with different challenges. Anyone who knows me from prior roles will know how seriously I take MAP pricing. Not only do we have to protect our partners, but our brand equity too. Execution is crucial and some policing will no doubt be required. We're in the wearables sector now for the long haul and re-establishing partnerships with the specialist bike retailer is incredibly important."