Differences in team budget make pro cycling "less interesting", says UCI fan survey
Pro cycling has found itself on the end of a complaint you might hear more often in the football world; 76% say the sport is "less interesting" due to big differences in team budgets.
That stat stems from a new UCI study of 22,300 cycle fans, conducted during the Tour de France, that sought to find out what excites crowds and what turns them off following the sport more closely.
While 84% predictably held a close interest in professional tours, 50% of the sample badged races "predictable". 71% cited a domination of a small sample of teams, usually with larger budgets, as having a negative impact on the sport.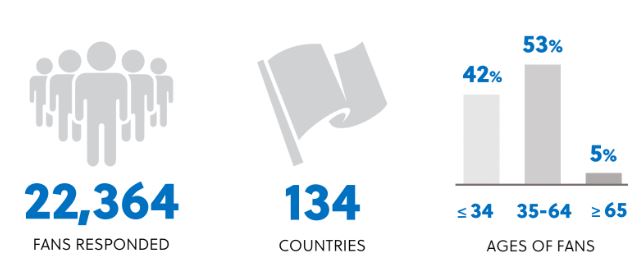 Television and Social Media 
Those outside of Europe were said to be struggling to find a media outlet offering full coverage of racing. For the most part viewers are satisfied with broadcasts (77%) and commentary (75%).
The vast majority of spectators follow racing on television (68%), most commonly on free-to-air channels, while 21% viewed on a PC, 6% on a mobile and 4% tablet.
Demonstrating how quickly cycling content can go viral, as many as 65% share some content related to the racing on their social media channels.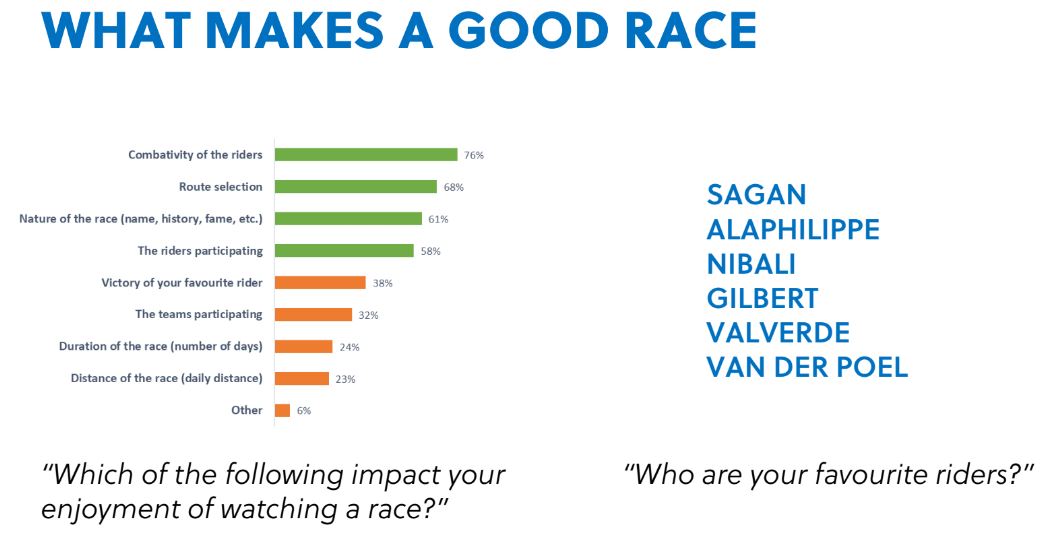 UCI President David Lappartient commented on the survey: "The consultation shows us that road cycling enjoys a positive image with the fans, regardless of which continent they are from, and that, generally speaking, they are satisfied with the sport and the coverage on offer.
"They also told us, however, that there is room for improvement, such as making more information and data available during broadcasts and that serious thought should be given to aspects seen as potentially damaging to the appeal of pro cycling (domination by a small number of teams or the use of radio communications for instance).
"We are continuing with our consultation work and process of reflection with a view to making road cycling even more attractive: the working group looking into this has already met once, and its members will meet again in the near future; in parallel, interviews with different stakeholders continue. A series of proposals will be drawn up on this basis and put before the Professional Cycling Council and the UCI Management Committee for their approval in 2020."
To view more detail on what factors excite and turn off fans, download the study here.
Outside of pro-cycling, the UCI is now getting involved in the wider bikes for mobility picture, hosting the first Bike City forum last year.