Revive your old Chopper with re-release of iconic bike's tyres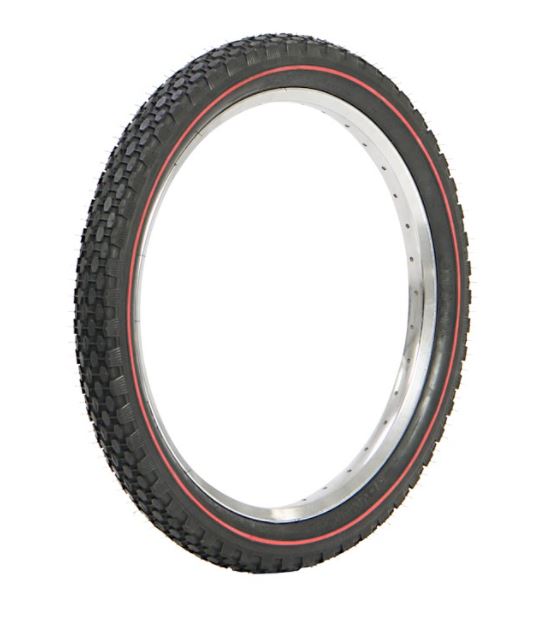 Raleigh has today announced it has brought the iconic Raleigh Chopper tyres back into production.
Since launching in the late 1960s, the Raleigh Chopper has become somewhat of a cultural icon. Distinguished with different sized rear and front wheels, similar to the popular chopped motorcycles of the time, the British engineered bike, for many riders and collectors, transports them back to a time of fun and exploration by bike.
Up until now, Chopper enthusiasts found spare tyres – one of the parts most susceptible to wear and tear – hard to come by. Those previously subjected to trawling online forums and auctions can now source spares from the Nottingham distributor.
New front and rear tyres deliver the original design complete with vintage Raleigh logo. The tyres come in black and feature a Redline detail on each. Made to fit all Chopper models, the front has a 16" diameter, 2" width and smooth rolling surface. The rear boasts a knobbly tread pattern for extra grip, with a 20" diameter and 2.125" width.
The new Raleigh Chopper tyres are sold separately and are available to buy now at Raleigh.co.uk for £29.99 each. They are also available through local Raleigh retailers.