Ryders Eyewear UK warehouse opens ahead of European charge
Canadian optics brand Ryders Eyewear has set up a UK-based warehouse to supply Europe having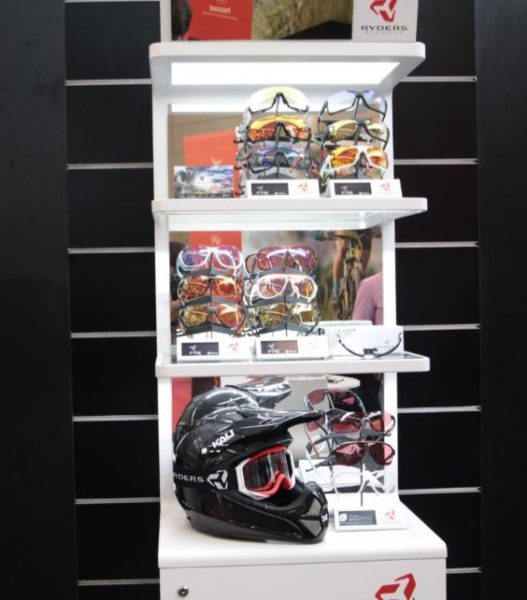 debuted the product in Europe and Eurobike.
Outlining a goal to supply Europe within a 48 hour window the firm will in the UK seek retail stockists, while on mainland Europe the product will ship direct to consumer.
As revealed prior to the firm's Eurobike debut, Ryders has significant R&D backing from its parent company Essilor, also the parent to businesses likes Transition Lenses, Optifog and Kodak Lenses.
The result of having such backing is in part why Ryders will have some unique technologies in the cycling eyewear arena; most notably its Fyre Lens and AntiFog technologies.
Demonstrating the product at the show, Ryders' own Fraser Fuaage told CI.N: "You cannot fog our anti-fog lenses at all, no matter how hard you try. That's a big competitive advantage and our technology is not a coating, so you can be sure it'll last the lifetime of the lens."
Anti Fog glasses begin at $80, while the firm's flagship photochromic Fyre lines retail at $220 to $240. The firm's googles come in at $79.99 and feature the same AntiFog tech. A three year warranty is offered on breakages of the glasses frame, many of which are described as "as good as unbreakable".
Dealer point of sale on offer includes three-stack counter-top displays, slat wall units and a multi-tier mirrored display unit. An average of 20 piece buy-ins will see dealers benefit from POS support.
In order to bolster the firm's European marketing efforts, the firm is on the lookout for athletes to represent the firm on the trail and tarmac.
Dealers can enquire about stock here.