If the bike industry wants new customers, people need to feel safe cycling
There are links the world over connecting the conversion of space to something more pedestrian and safe cycling friendly to improved retail spend and customer dwell time. Should this be the bike industry's main campaign aim, asks Laura Laker…
It's a simple fact that every industry needs new customers for it to thrive and grow. For the cycling industry that means more people choosing pedal power. How to get more people to cycle, though, is not as simple as getting more people to buy jumpers – not least because, unless you're riding exclusively off-road, at some point you'll have to interact with British roads, and the inherent challenges they pose to new riders.
More people cycling is likely to mean more bikes and accessories sold, and more jobs in shops, cycle brands and related industries, and that goes for tourism businesses like cycle hire or trail centres, as well as regular bike shops (see box), and those designing and building the infrastructure.
As the Bicycle Association's Steve Garidis put it, while cities like London and Manchester, which are planning major cycle routes, are "interested in benefits to the high street, which are worth exploring", he adds: "the overall arguments for infrastructure are about getting more people cycling, and that's about tackling safety barriers."
"[Perceived lack of] safety is the most important barrier to people cycling, and infrastructure is the most obvious solution, but there's no unique industrial case for infrastructure for the cycle industry, there are aspects of cycling that benefit all businesses," he says.
Findings from an early insight into CyclingIndustry.News' own 2020 Retail Channel Study (available to purchase now),  indicates the industry seems to understand a lack of bike lanes may be inhibiting growth. Almost 80% of respondents identified safety concerns and a lack of appropriate infrastructure as a barrier to cycling, while 37.5% said a lack of cycle parking and perception of theft was an issue.
It makes sense if the industry wants more customers, it needs safe cycling conditions to exist – which means more and better cycle routes. This is a sentiment echoed by the European Transport Safety Council.
As a Government report evaluating the economic and social impacts of cycling infrastructure notes it's reasonable to expect increasing numbers of cyclists will boost sales of cycles and accessories, as well as repairs – while more cycling means more replacements of clothing and accessories (although many of these are produced overseas).
Last year 2.2m new cycles were sold in the UK – a slump from the peak of 3.5m in 2012. Some believe it's the same people buying bikes year-on-year, and there's only so many cycles even the most committed rider can get away with buying.
New infrastructure clearly works to boost ridership. One Danish study, looking at the impact of a Cycle Superhighway project around Copenhagen providing high-quality cycle routes for longer-distance commuters, was striking. Across eight cycle superhighways cycling increased 23%; with 14% of new riders saying they switched from traveling by car. Each day, riders cycled 400,000km, an average of 11km each. 52% of those riders are women – in contrast to the UK, where one in four riders are women. Research shows women tend to be less tolerant of poor cycling conditions, i.e., sharing with traffic, so it's reasonable to suggest better infrastructure could help even out the UK's gender imbalance in cycling.
To accurately discern the benefits of safe cycling infrastructure, you need business and shopper surveys taken before and after construction, not only directly around the new infrastructure, but ideally in comparable areas, and city or area-wide.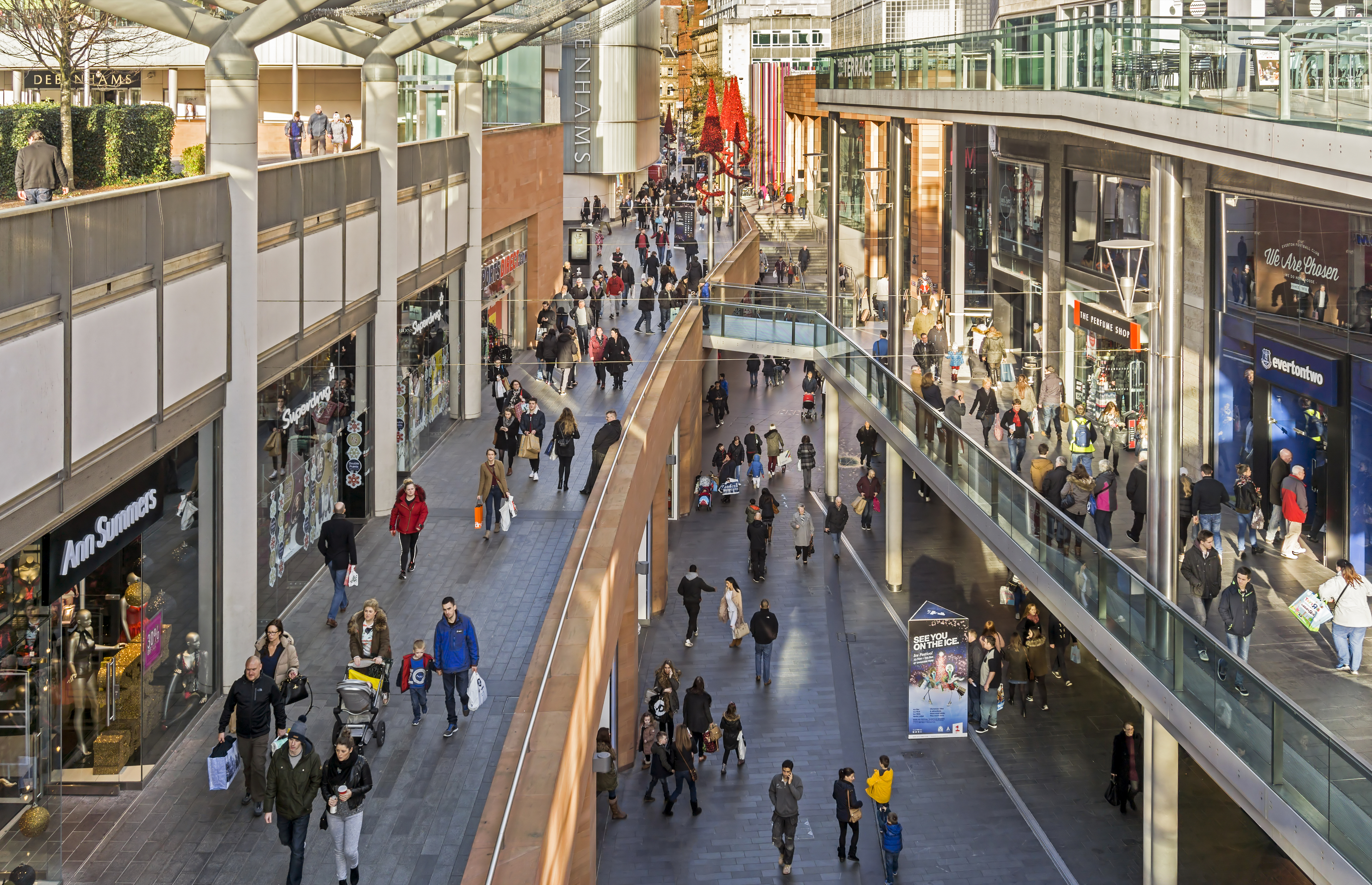 One New York study, conducted after investment in protected cycle lanes on 8th and 9th Avenue, found up to 49% increases in retail sales on 9th Avenue compared with a 3% increase, city-wide. On Union Square, North Manhattan, a new pedestrian plaza, protected cycle path, and improved intersections, saw 49% fewer commercial vacancies compared with a 5% increase borough-wide. Following the transformation of an underused parking area in Pearl Street in Brooklyn retail sales increased 172% locally, compared to 18% borough-wide.
Studies often show cyclists spend less each trip, but make more trips, to local shops, spending more overall.
The message that cycling is good for business doesn't always seem to get through to politicians, though. In December Brompton Bicycles held a general election hustings on active travel at their factory in West London, with representatives from the Conservatives, Labour, Lib Dems and Green Party. Will Butler-Adams, Brompton's CEO, sees cycling's many benefits to society as a "no-brainer" for politicians.
He admits for a decade or so Brompton's philosophy has been to try to change the way people lived in cities through the medium of cycling – though they didn't admit it publicly for a long time.
"We have got a bit bigger, so we feel we are allowed to be a little bit more vocal because we have a bit more credibility," he says.
Butler-Adams is passionate, however. "There's no silver bullet, and we are just trying to do our bit to hold the mirror up to politicians and individuals, and say: 'this is what we see, is this right?'"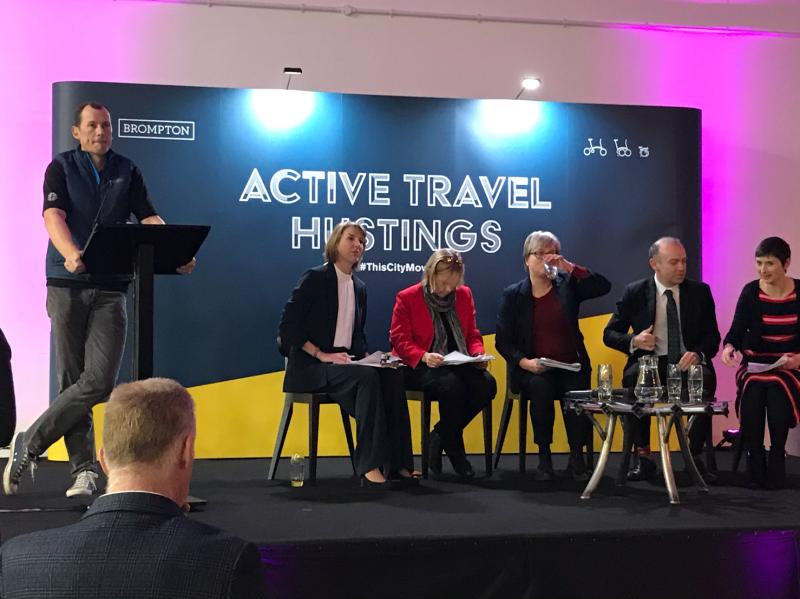 "The first thing I want everyone to agree is this is a no-brainer, this delivers on health, air, on everything. Then we can argue the speed at which we deliver it. Let's just agree on the direction of travel."
The Bicycle Association's Steve Garidis sees advocacy as one of the BA's key roles – not least as part of the Walking and Cycling Alliance, active travel charities joining forces, alongside the BA, for a bigger, united lobbying voice – and he believes it is already having an impact on the political landscape.
Speaking ahead of the General Election, he notes, all political parties pledged to fully fund cycle training, aka Bikeability, for primary school children, while almost all of the parties' funding pledges overshadowed previous years by an order of magnitude. Labour pledged spending rising to £50 per head per year over a Parliamentary term, the Green party £42, and the Lib Dems an estimated £34. Only the Conservatives reflected old levels of funding, pledging less than £2.
"The manifestos seem to me to represent a step change in ambition for safe cycling," says Garidis. "I remember previous rounds of these elections we would have been thrilled to have cycling in a manifesto, let alone full Bikeability funding, or e-Bike subsidies."
Garidis name checks e-Bike subsidies and an 'e-Bike valley' – a hub for manufacturing and technological development of electric cycles – as among BA suggestions that ended up in Labour's general election manifesto. He argues their voice – and therefore the industry's voice – is being heard. As with Butler-Adams, Garidis has a vision for the future of urban transport, which he sees as car-free; cycles and cycle logistics taking the place of motor traffic in urban centres.
He adds national and local advocacy bodies, like Cycling UK, are already doing great work using well-informed campaigners, to call for more and better cycling infrastructure, and it behoves the industry to get behind such campaigns – as well as using their own voice on industry-specific matters.
Of course, it's not just the cycling industry that benefits from more bums on saddles. When more people cycle, they lessen the burden on the NHS, they improve their mental and physical health, they take fewer sick days from work. When people swap cars for cycles, we all get cleaner air, reduced congestion and air pollution, more pleasant and safer places to live, when we redesign our streets around people, not cars. The answer to the question, should the cycling industry get behind infrastructure, then, should be an emphatic yes.
Waterford Greenway
Waterford Greenway is a community-led Irish success story, 45km of high-quality, safe cycling and walking routes on a former railway line linking Waterford and Dungarvon, in County Waterford.
Local residents and businesses began campaigning for its construction in 2013, and thanks to the Chief Executive of the council, Michael Walsh, driving plans, and insisting on a high-quality route "accessible from ages two to 92", it finally opened in March 2017.
Within the first year almost 250,000 people visited – more than double that expected. A survey found half of visitors came from outside the area, 68% of whom had come mainly for the Greenway. The average spend for visitors was €16.90 a day, or over €100 if they stayed overnight. 27% of all users hired or borrowed a cycle, and cycle hire businesses operate at three main points along the route, with a regular shuttle bus between them. Halfway along, at the former Kilmacthomas Workhouse, there is now a café and cycle hire centre.
The Greenway is credited for putting the local area, and its businesses, on the map and it's all thanks to safe cycling conditions. In 2019 Waterford was named Ireland's top foodie destination, and the Irish tourist board will promote the Greenway as a top attraction in its global campaign for 2020. In October an extension of the Greenway was announced which, when complete, will extend a further 24km from Waterford to New Ross.