Santini overhaul gives consumers top-end performance and dealers fresh incentives
Lifting the lid on a new link with Team Trek Sagafredo at last week's Rouleur Classic, Santini has made a fresh bid for the dealer's attention, promising strong year-round sellers and stock rotation, among other incentives.
The clothing market, a clear victim of shop floor space loss in recent times, has become a tightly fought battleground for the industry's brands. Having recruited a new designer, Fergus Niland, Santini has come out swinging with a significant overhaul of the image to better align with consumer buying trends.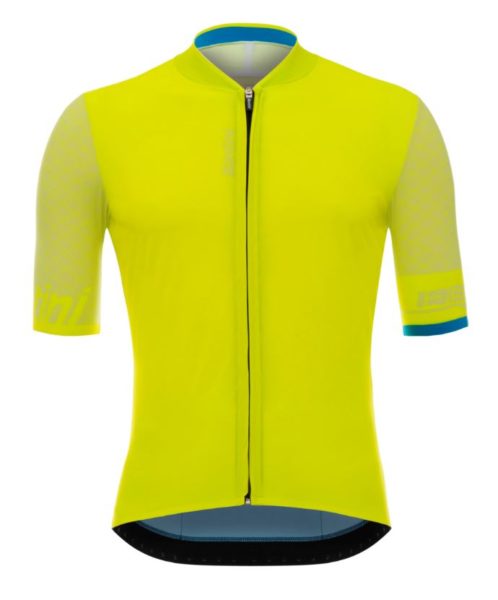 Design wise, there's been a notable shift to more subtle branding, modernised colour palettes and quite impactful design, suggests ZyroFisher's Santini brand manager Alex Coventry.
"Consumers will enjoy the knowledge that they're wearing the very same gear as used by the pros in the case of our top-spec garments," says Coventry. "Meanwhile, for the dealer we've moved to bolster our stocks of the more regular best sellers, meaning we're very unlikely to run out of best sellers during key periods. There's a nice mix of fashion-led and replica pro gear, as well as signature L'Eroica lines, among others."
We're told that the Bergamo-made label's marketing drive is to be re-imagined for 2018 in order to show both the brand's accessible performance lines, as well as highlight what Santini sees a significant win in adorning Trek Segafredo's 28 strong team.
With stock of the replica jerseys landing with ZyroFisher from January, those introduced to the product at the Rouleur Classic were shown the high-level of engineering on the £130 "hero product" – the Redux Jersey. With thermal welded bonded seams, lazer cut pockets and aerodynamic fabrics, the level of thought that has gone into the design is immediately evident. The pockets, instead of hanging off the back of the jersey, tuck in flush thanks to the lazer cutting, therefore enabling wind cheating air flow when on the drops. At £200, dealers will also have access to a new Redux skinsuit and one that has incredibly tailored and comfortable fit characteristics.
Elsewhere in the range, Dyneema fabrics make a debut appearance on the Impact line. For the uninitiated, Dyneema is touted as a wonder material of sorts, much thanks to its high abrasion resistance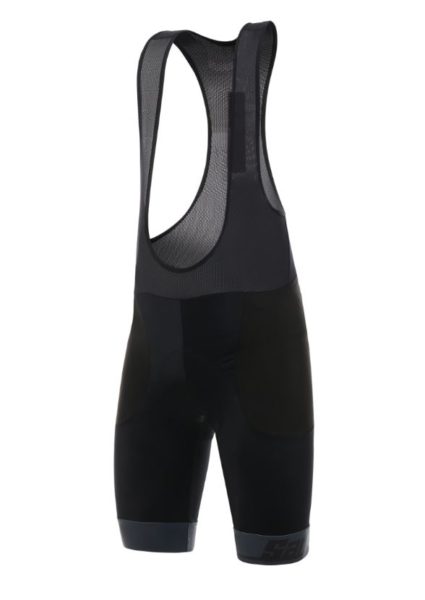 properties, among many other cycling-suited attributes. In the unfortunate event of a crash, it could literally save your skin, hence Santini's application in injury prone areas of its Impact products. Look out for these ranges with the distributor by Spring next year.
So, clever tech and updated design aside, what are the big opportunities for the dealer in 2018?
"We've actually seen incredible growth in our women's catalogue, as well as triathlon and even kid's products," says Coventry. "Then of course there's the custom program. For a minimum of 10 to 15 pieces, depending on the garment, we can have custom designed product to the dealer in a lead time of around 50 days. What's more, artwork design is free. From a brand management perspective, i'm thrilled to see ZyroFisher building equity in the brand and cementing dealer relationships for the long-term."
For more information, see santinisms.it, or visit zyrofisher.co.uk.