Sea Otter Europe Director: "We'll have a unique personality on the bike show calendar from year one"
You'll have spotted by now that the successful Sea Otter Classic formula is to be exported to Girona, Spain in June next year. But can the formula that has become a fan favourite Stateside truly be replicated in Europe?
CyclingIndustry.News speaks with Sea Otter Europe director Oriol Sallent ahead of the inaugural event:
So how close a resemblance will Sea Otter Europe's bear to that of the United States' formula?
Our intention is to bring the winning formula of one of the foremost festivals in the US to Europe.
Consumers are obviously different in Europe than they are in America, and though the philosophy will be the same the format will change and be adapted to European culture. That said, we will conserve the festival's essence and objective: to provide brands, products and services a platform for raising their profile and interacting with thousands of participants eager to try out bikes in the test zone, participate in official competitions and cycle tours or spend time as a family and take part in activities for kids. We want it to have a strong and unique personality right from year one.
Why Girona and the Costa Brava, what does the landscape offer for a festival like this?
We couldn't have picked a better place. The Costa Brava and Girona have become Southern Europe's premiere cycling and sports destination, and 2017 has been declared Cycle Tourism Year in this region. It is an excellent setting with a fantastic array of roads and spectacular rideable areas, which each year draw professional and amateur cyclists from around the world as a place to train and enjoy this sport.
Care to venture a guess as to the number of visitors?
Being the first edition it's hard to say, but between exhibitors, visitors and event participants we expect around 25,000 people throughout the weekend.
Registration is now open, but how are you promoting the festival to families and cyclists?
Our promotion is based on the exclusiveness of the event, where there's something for everyone. The festival has slated a comprehensive and diverse selection of races that will accommodate both highly accomplished, internationally renowned cyclists and enthusiasts of all cycling disciplines.
The diverse line-up of events at Sea Otter Girona includes the Biking Point Girona International Catalan Cup, Pirinexus 360 Challenge, Scott Marathon, Trial Cup, Eliminator, Time Trial, BMX and Youth MTB Open, as well as an MTB Ride and Cycle-Tourism Ride. The races will provide participants the opportunity to tour Girona and cycle the breathtaking roads and trails of the Costa Brava and Pyrenees.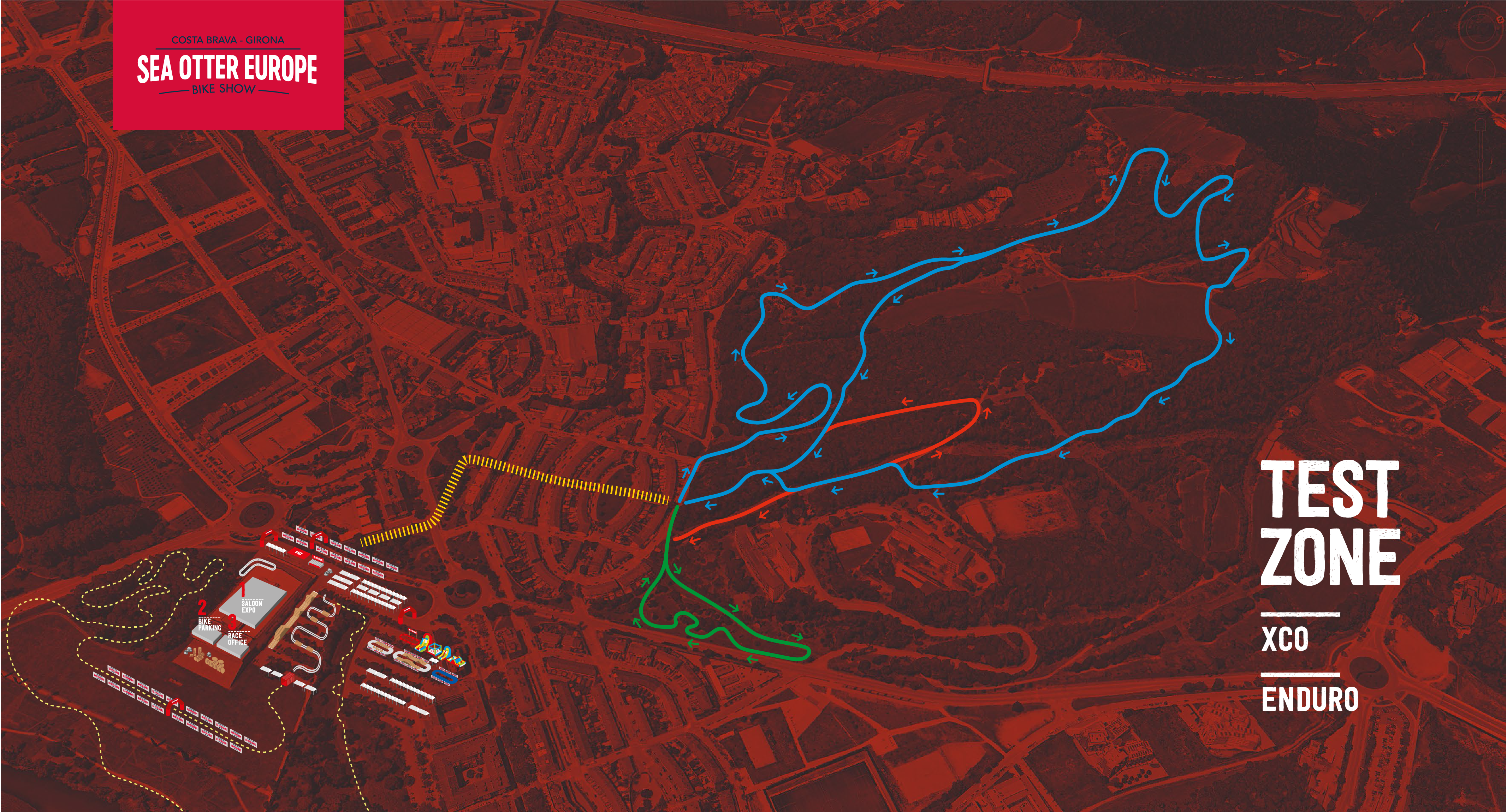 Tell us a bit about what the venue will offer exhibitors:
The festival has a prime location inside Girona's municipal Fontajau Pavilion, which is easy to get to by car and also has the ideal surroundings for riding a bike. Unlike other events, the festival will have a paddock format, which will include a large area for demonstrations and trials, where brands will offer visitors the chance to try their products, and an outlet area. Though we want it to act like a showcase, what we're really looking for is for the brands to interact with the visitors, so we've proposed a format aimed at drawing people who are interested in discovering brands, products and services.
Another advantage is the attractive prices and costs for exhibitors, who up until 31 December are eligible for a 20% discount.
How will the exhibition space be laid out?
The main exhibition and display space for all the sector-related products, accessories and services will be located in and around the pavilion. The start and finish lines of the sports events that will take place in Girona, the Costa Brava and the Pyrenees will be located close to the venue, alongside the test zone, just 300 metres from the exhibition space, where visitors will be able to try out bikes of all brands and types.
Is there a long-term plan to grow this to be one of Europe's largest festivals?
Thanks to Sea Otter Europe's unique format, we're confident that any brands that take part will become reputable throughout Europe and set the bases for their international brand strategy. Girona and the Costa Brava will prove an ideal setting for all brands eager to rub elbows with enthusiasts and people who share this philosophy of life.
So far, stands have been hired by companies engaged in all aspects of the bicycle sector: clothing and accessories, cycling technology, health and nutrition, urban mobility and even tourist destinations specialising in cyclotourism.
Are sponsorship opportunities still available?
Some sponsor agreements have already been signed, but there are still opportunities in this area for brands looking to position themselves alongside some of cycling's most popular global companies.
What media will be on hand to cover the event?
We're looking to draw over 100 accredited media sources from around the world.