Stores urged to submit films for Local Bike Shop day Campaign
Stores wishing to get involved in the inaugural Local Bike Shop Day are now invited to send in short profiles on the business ahead of a larger production.
Set to be produced by Modesto.Works owner Deryck Jones, the film will showcase the personalities behind the local bike shops, as well as the personal service associated with visiting and buying local.
"I'm hoping there are two real benefits from this," says Jones. "Firstly, each bike shop will end up with a profile video to post on the LBS Facebook page and obviously their own piece of social media. When all the films are posted on the LBS Facebook page, they should show the diversity of personality and services of independent shops.
"Independent bike shops, through creating this content, will be able to see the importance and benefits of marketing and promotion. Possibly, and more importantly, creating 'professional' executed 'content' can help develop branding and identity through social media channels."
Once filmed, Jones asks that shops send him an email to discuss the transfer of the video. If you are unsure of any of the points in the below instructions, Jones also welcomes enquiries prior to filming.
To submit content from your store, Jones simply asks that you follow these steps:
Ideally we would like these following shots to be included when you film your content. This will help maintain a consistent standard across all the LBS profile films created.
Title shot
This footage will be used to establish your business and allow graphics to be added to details your shop's name, location and the name of the person being interviewed.
Example Title shots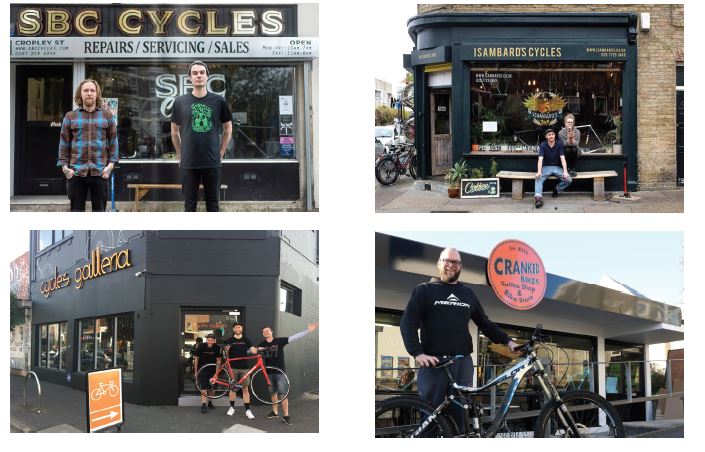 Filming the Interview Piece
Can each of the questions be asked of the interviewee. The footage of the question being asked will not be used in the final film. Therefore, it is important that the question is included at the beginning of any answer. This gives the response context, for example
Question: Why is 'Local Bike Shop Day' important to you?
Answer: 'Local Bike Shop Day' is really important to us because…
Interview framing
When setting up the shot for the interview. Position the interviewee to the left or right of centre (please see examples). This allows for a more engaging shot. Also, keep the framing to a wide/mid shot as this allows for more versatility in the editing process.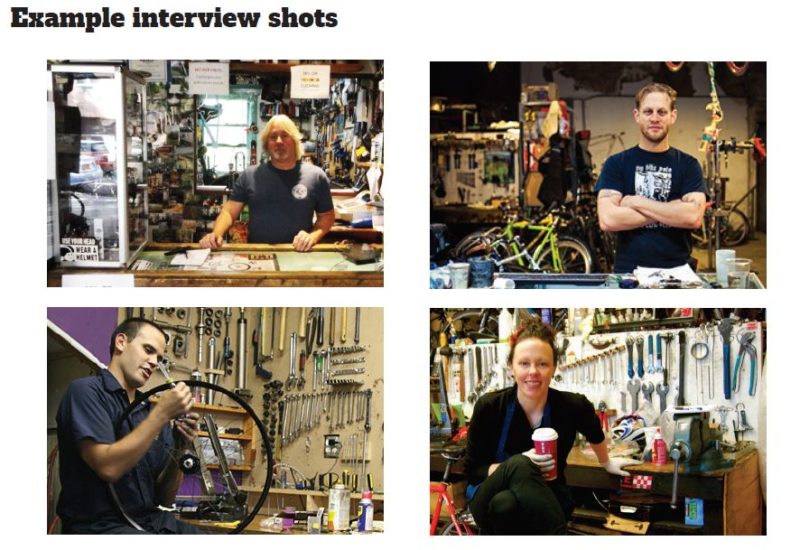 Question list
How long has your shop been trading?
Why is 'Local Bike Shop Day' important to you?
What is special or unique about your shop?
How important are your customers to you?
What does good customer service mean to you?
Cutaway footage…
Cutaway footage can be gathered from in and around your shop. In the editing process this will be placed over the interview footage. So the short film can highlight your shop and services, rather than purely being a talking head film. The quality of audio is not critical for cutaway footage.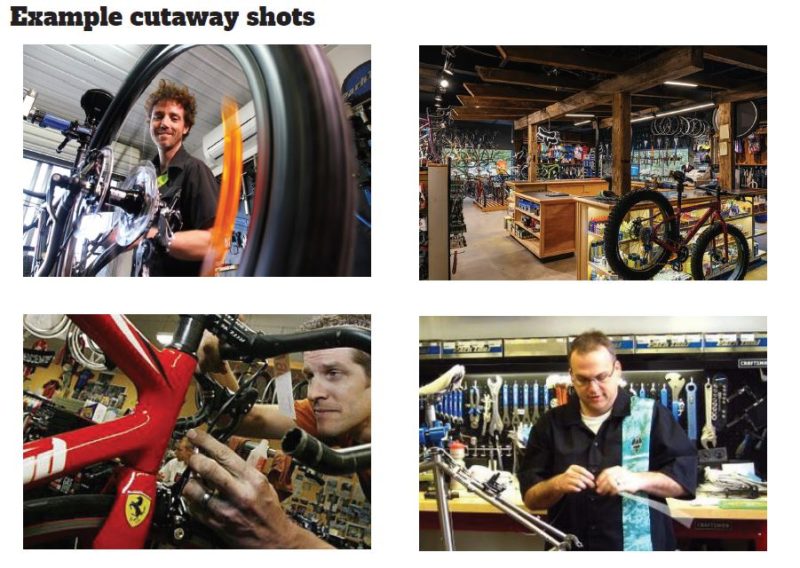 1) Make sure your phone has enough storage space.
If this notification pops up while you're filming your phone will stop recording and you'll have to start over. To prevent this, make sure you have enough space before pressing 'record'.
2) Turn off notifications.
Before you start filming, set your phone to 'Do Not Disturb' mode to keep notifications going in the background.
3) Film in landscape.
Film horizontally to get the best possible shot.
4) If possible use a tripod.
Use a tripod to keep footage steady and clear.
5) Find a quiet place to film the interview.
Try and find a quiet time to film the interview piece. Although background noise gives the piece atmosphere. It is important the answers are clear and understandable.
6) Lighting the interview.
Find a space with plenty of natural light and if possible turn off the overhead lights off. Try not to film with the light source behind the interviewee.
7) Adding 'handles' to footage.
Allow 2-3 seconds of extra time to the beginning of any clips. As this allows for clean editing of footage.
8) Don't use the phone's zoom capability.
The zoom will make your footage look pixelated and blurry-looking. Instead, move closer to your subject to eliminate the need to zoom in.
9) Lock your exposure.
When filming the exposure facility will continue adjusting and readjusting according to movement. Potentially this may leave your footage blurry and out of focus. If possible lock the exposure while you're filming.
10) Be proud and have fun!