TfL 'Future Streets' funding could see cargo bikes making deliveries
Transport for London has announced a 'Future Streets Incubator Fund' that could see cargo bikes replace vans for some small item deliveries.
In a drive to cut congestion and improve air quality, the plans also included a traffic free zone at Bird Street, which could well prove a precursor to the eventual pedestrianisation of London's most polluted road – the adjoined Oxford Street.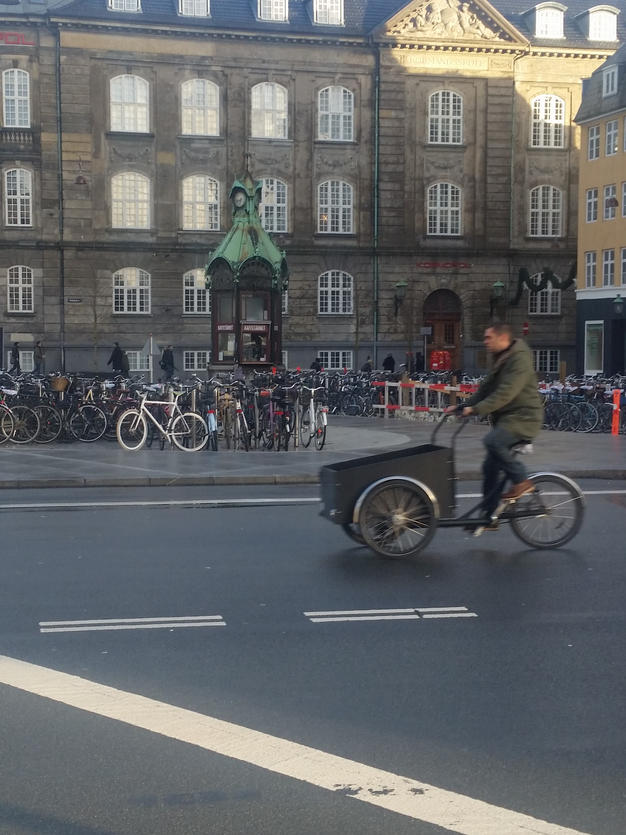 TfL's announcement says:
Consolidation of deliveries to businesses within Holborn, Bloomsbury and St Giles; a central platform for ordering everyday items like milk and newspapers will allow consolidated deliveries to be made using electric vehicles or cargo bikes to up to 320 local businesses. The new consolidation service, delivered by the Inmidtown BID, could reduce vehicle miles by 81 per cent per year and achieve an annual 60 per cent reduction in delivery-related greenhouse gas emissions.
Richard De Cani, TfL's Managing Director of Planning, said: "The fabulously creative and innovative ideas we are funding as part of the Incubator Fund capture the spirit of turning London's streets into places for all to enjoy and work to deliver the vision of the Mayor's Roads Task Force. By trialling new ideas we are able to look to the future at how we can make our roads and public spaces work better for everyone."