Three new pro cyclist presenters bolster Play Sports YouTube offering
The Play Sports Group has recruited a trio of new pro cyclist presenters to its ranks, adding Chris Opie and James Lowsley-Williams to the road channels and Chris Smith to the newly-added Electric Global Mountain Bike Network.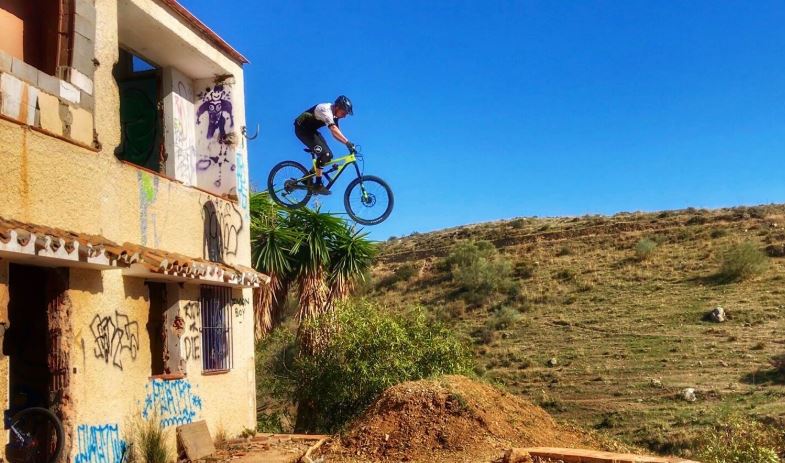 Following on from the recent appointment of multiple Olympic medalist and British national champion Emma Pooley, GCN's new presenters bring road racing pedigree. Chris Opie and James Lowsley-Williams are both successful and experienced on the international and domestic road race circuits. Joining GMBN and EMBN is dirt and freeride rider Chris Smith.
All three join the Play Sports Network as permanent members of the presenting teams and bring with them a depth of experience, contacts, racing and technical knowledge along with fresh presenting ability to the channels. They are further strengthening the team as PSN plots ambitious new content, which the publisher hopes will see significant international audience growth.
James Lowsley-Williams said: "Winning the OVO Tour Series with Canyon Eisberg in May makes this the right time to announce that I will be stepping down from professional cycling and stepping up to a new career with GCN as a presenter. Everyone at GCN has been fantastic in helping me make the transition and I look forward to working alongside a great team of people and promoting a sport that I love around the world."
Chris Opie said: "Having just retired from competition it's a fantastic opportunity for me to put 20 years of experience to good use. I hope to share my passion for racing, training and all aspects of cycling and I really look forward to the challenge of a new career ahead. Everyone has been very welcoming, really helpful and encouraging. I'm really excited to be joining GCN!"
Chris and James join the GCN team of Simon, Dan, Emma, Tom and Jon. The pair will be involved in all things GCN, including racing news and reports, training tips, 'how-to' guides, pro bike checks and bike tech. One of their first GCN projects involves heading to the beautiful region of Alta Badia to shoot alongside Emma Pooley.
Chris Smith said: "I'm super excited to be joining the team at GMBN/EMBN. I see it as the perfect way to further my career to the next level joining such a legendary lineup of presenters… I've ridden professionally for nearly 20 years across all bike disciplines, all over the world. Recently e-bikes have been my big love and they have revolutionised the way I ride so I have a big passion for those as well as my regular trail bikes. I can't wait to get cracking with the team and producing some great content for the viewers!"
PSN's channels have a current total of 931 million video views, with road cycling channel GCN growing since its 2013 debut to boast over 1.3 million subscribers. Mountain bike channel GMBN recently hit 800,000 subscribers and still growing fast with over 25 million minutes of content watched each month while sister channel EMBN reflects the growth in electric mountain bike riding with and 30,000 subscribers since launch.