Thule enters hydration packs arena
Thule has debuted to Eurobike visitors a trio of hydration backpacks, offering three, six and eight litre bladder capacities.
Designed to be the perfect companion for the trail, each pack sits low on the back, with ventilated and moisture wicking shoulder straps and belts securing the pack tightly in transit.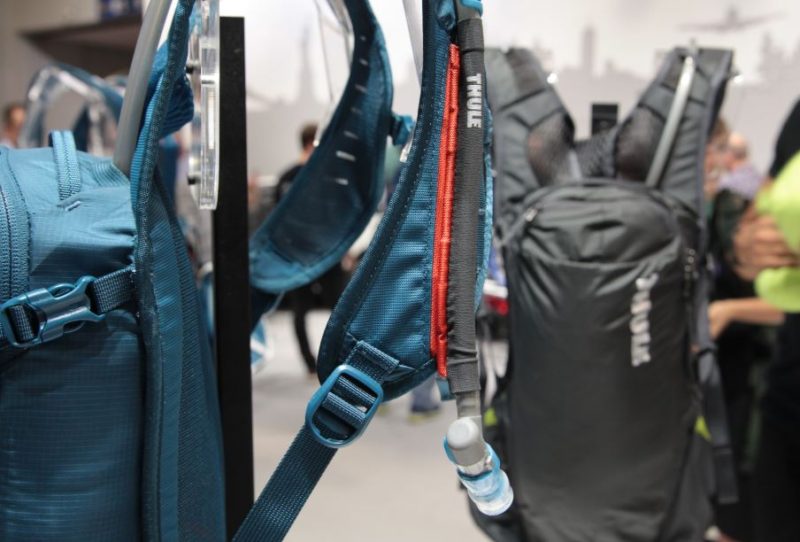 As you may have come to expect from Thule, the attention to detail is where the portfolio really shines. Each pocket will feature a luminous interior to quickly contrast small items at the base of the pack. Meanwhile, a magnetic strip on the feed tube ensures that there will be no flailing around when the rider releases the replaceable bite valve. In our quick test, the tube snaps immediately back to the chest.
"We've designed each pack to remove any need for the rider to take their hands off the bars or concentration off the trail ahead," said designer Julian Araneta.
Landing with distributors by February, the packs are expected to retail at €99 for the three litre, €119 for the six litre and €139 for the eight.