UCI manifesto looks toward a future of supporting cycling in all forms
The Union Cycliste Internationale has published its Cycling for All Manifesto, a document that sheds light on the governing body's vision for the future and how all forms, not just sport cycling, will be nurtured going forwards.
Described as a "core pillar" of the strategy, the UCI has declared a renewed interest in mass participation, promising to embed cycling advocacy in "all areas of UCI activity". With this in mind the UCI has outlined a number of policy initiatives, including working closely with National Federations to establish best practice programmes to drive up modal share.
"By 2020, our target is for at least 75% of our 186 National Federations to have these programmes in place," says the document.
Among the policy initiatives outlined by the organisation, those cities that invest in both elite cycling events, as well as everyday cycling events and infrastructure will become a UCI "Bike city".
Furthermore, UCI ambassadors, including elite athletes, will spearhead a drive to assist with global advocacy campaigns.
Welcoming the launch of the Manifesto, UCI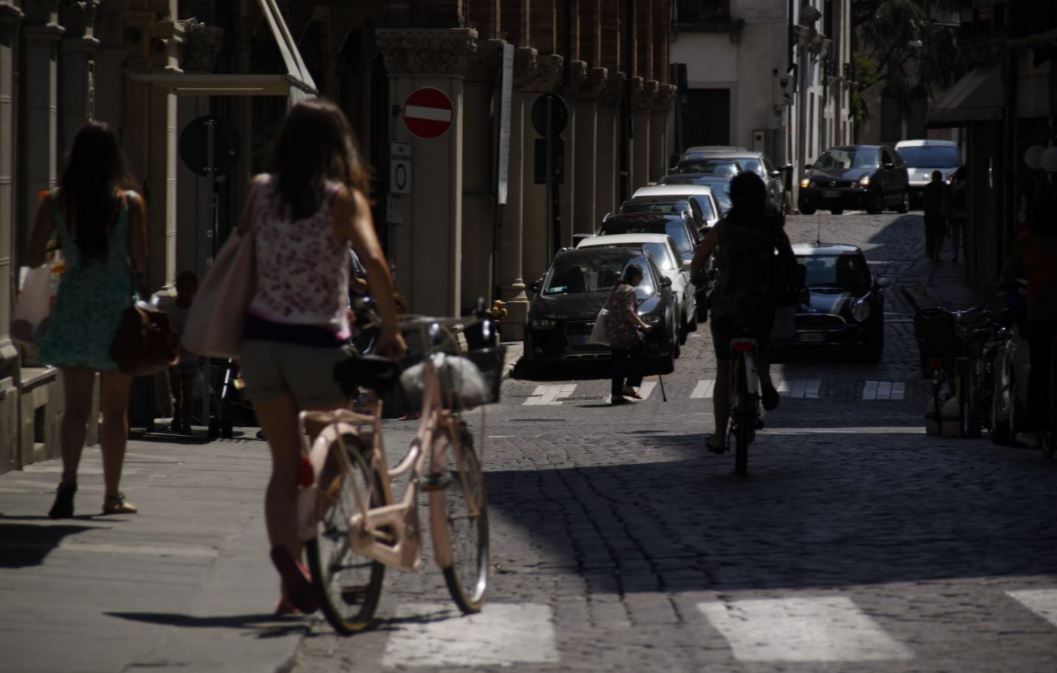 President Brian Cookson said: "The launch of the UCI Cycling for All Manifesto marks an important step in our strategy to drive grassroots participation globally. It provides a vital link between the sport of cycling and the much wider activity of everyday cycling that takes place in people's daily lives.
"We want to create a more bike-friendly world, where higher rates of cycling deliver a whole range of wider benefits, from health to environmental. Across the world, far too often it is a challenge for people to choose cycling as a form of transport, be it riding to work, travelling to school, or transporting goods to the market by bike. The UCI wants to make journeys by bike safer and more accessible for all. We encourage our National Federations and Continental Confederations, the cycling advocacy community, the cycling industry, and political leaders across the world to work with us in this essential area."
Putting its money where its mouth is, the UCI previously co-funded research that has demonstrated that switching from motorised vehicles to cycling can drastically improve congestion, pollution and even generate infrastructure savings to the tune of $25 trillion by 2050, should a 14% modal share be achieved globally.
The Cycling for All manifesto focuses on:
• At the political level, the UCI will engage with policy makers to encourage countries and international organisations to adopt bike-friendly policy. For example, the UCI is working directly in Brussels to influence EU decision-making, ensuring that the European institutions are supporting cycling, and looking to the bicycle to achieve EU policy goals. As part of this, the UCI and UEC are calling on the European Commission to adopt a European Cycling Strategy;
• With the UCI Bike City label, the UCI is rewarding and working with cities that invest in elite cycling and everyday cycling activities;
• The UCI is developing a UCI Cycling for All Ambassadors programme to work with professional riders on cycling advocacy campaigns;
• With the UN Sustainable Development Goals in place, the UCI will push cycling as a tool for sustainable and inclusive development;
• The UCI will support its National Federations, sharing best practice and encourage their cycling for all activities.
Chris Boardman, multiple Olympic and UCI World Champion, former UCI Hour Record Holder and cycling policy advisor said of the manifesto: "Whilst cycle racing is a marvelous sport and provides some of the world's most exciting events, the bicycle itself has the potential to be so much more than entertainment; in truth, it could be world changing. If more people used it for everyday tasks it would have an enormous impact on reducing global pollution levels and improving health. There are nations and cities that do just this but those examples are still the minority. Often, other, more car-oriented cities aren't even aware of the benefits of more cycling, in large part because no one is responsible for publicising the bicycle's potential and spreading the word.
"I am delighted the Union Cycliste Internationale has decided to widen its remit and champion this amazing machine in all its forms around the globe. It is the ideal body to bring people together and share best practice, unify lobbying activities and to persuade world leaders that two-wheeled transport should be part of their cities' transport future."
"The UCI will play a central, indispensable role in maximising the worldwide benefits of cycling," concluded Tim Blumenthal, President of the US bike advocacy organisation PeopleForBikes and a member of the UCI Advocacy Commission.
"The UCI's core network of nearly 200 National Federations, five Continental Confederations, more than 1,500 pro riders and hundreds of major event organisers can work closely with cities and nations to make every-day cycling safer and more appealing."
The Manifesto document can be read in full here.
Campaigning for safe cycling infrastructure of your own? Check out our Cycling Advocacy Resource; a library of all the data you'll need to build a concrete case for active travel provision.