Velotech Cycling training to align with national qualifications framework, Freestone King calls for trade-wide alignment
Graeme Freestone King's Velotech Cycling is this summer to secure its training courses' place in the VRQ national qualifications framework, giving mechanics a UK-wide recognised certificate to back their work.
Speaking to CyclingIndustry.News on Friday, Freestone King said that 2017 looked set to be a big year for the Chesterton business which now also has 31 accredited off shoot workshops up and down the UK. A further three Platinum Accredited workshops will also open this year at Scotland's Glenmore Lodge, Cycle Training in Wales and in Cambridge. These branches have been assessed as qualified to sub contract Velotech's training, giving mechanics four UK destinations where training can be completed.
In aligning his courses to the national qualifications framework, Freestone King says that he has further interests to see the industry align its various qualifications. Having played a part in designing the Cytech certificate, he says: "If a student comes to me already possessing a Cytech Level 2 certificate they shouldn't then have to go through my equivalent in order to progress further. I've spoken briefly with others on the subject and initial soundings are good, but i'd like to sit down with the other training houses and bring about a closer working relationship in order that we, and our students, can all progress together. At a time where the workshop is truly an area where margin can still be maintained, I think it's incredibly important we better align our professional standards."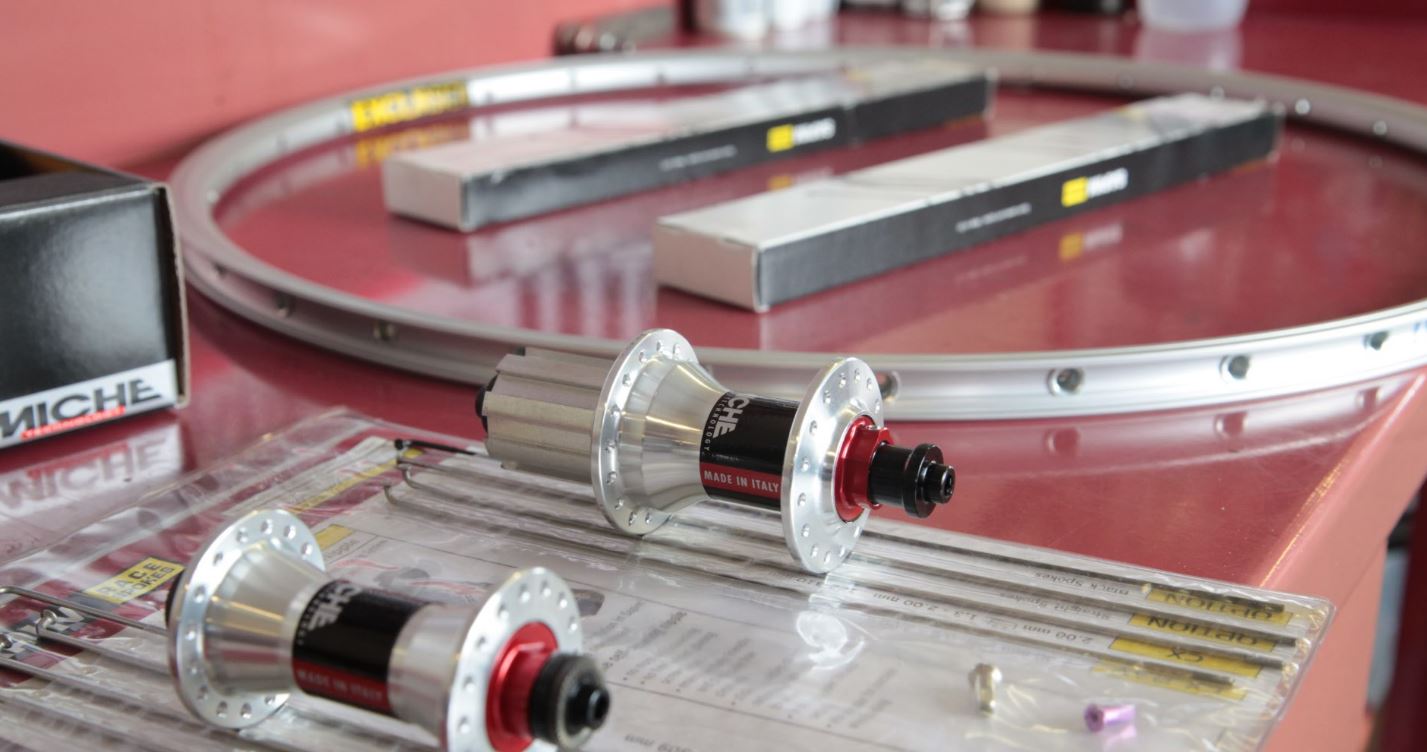 It's not just the footprint that's expanding either, Freestone King's firm will be adding new courses, including dedicated Miche and Hope Technology service courses to sit alongside the current Campagnolo training, as well as both a bike fitting foundation course and a frame design and materials module. By June, Velotech will also be ready to train OE builders on Campagnolo.
On the bike fitting course Freestone King offered: "Looking at many of the courses out there it seems that much of the available advice stems from the 1960s where the Italian Cycling Federation issued guidance to coaches. It's good enough advice, but we are planning to withdraw the smoke and mirrors and bring a modern touch to our module over the course of a day. As with all other courses, we'll look very closely at the fundamentals of why certain practices work to ensure mechanics know what to do in the case of an unanticipated diversion. No two jobs are the same, so it's important to understand why something works."
Teaching a maximum of four students at one time, Freestone King says that despite the expansion of his services it remains important to him that training remains personal and tailored to a student's business or aspirations.
"I wouldn't have the skillsets I have now if all of my tutors had treated me as a number," says Freestone King. "For this reason the new Campagnolo and Miche single day modules will see only between 12 and 16 students through a week. Per yer i'm issuing no more than 400 to 500 certificates, all personally signed by myself. The branches in Scotland, Wales and Cambridge will play by the same rules with no more than five students to a group. For me, the difference between a good and great mechanic is in the detail. Has a length of cable been cut to optimal length to reduce friction, for example, or is a wheel laced with the branding facing forwards? The customer appreciates that level of care, cyclists take incredible pride in their bikes now and that needs to be considered in every stage of a build. Teaching that level of care and attention takes time."
To book in or inquire about courses with Graeme's team, head to velotech-cycling.ltd.uk