Video: Prologo signs Chicken Cyclekit as second UK distributor, saddle fit explained
Effective as of February 1st, Chicken Cyclekit will become a distributor for Prologo saddles.
Quickly following the signing of Schwalbe, for which the Leighton Buzzard distributor is anticipated to become one of the rubber giant's road specialists, the distribution agreement agreement gives UK shops a second source for the brand, with i-Ride also servicing its accounts.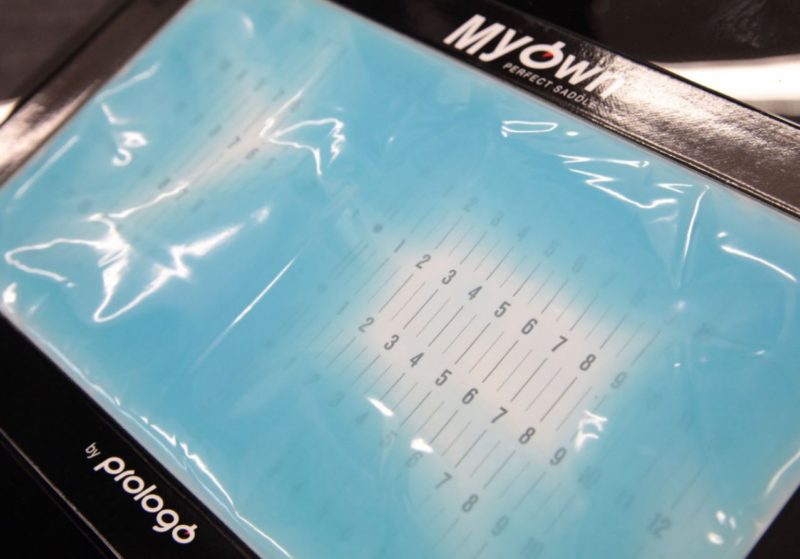 Prologo is one of a number of brands now placing significant emphasis on saddle fit, a service that internet proofs the sale for the IBD and helps the store build a strong customer relationship.
Its My Own fitting station seats customers on a gel pad, which reveals measurements when pressure from the rider's sit bones is applied. This in turn gives the bike retailer a reading on which to base their saddle recommendation.
The video at the base of this article shows the fitting process in full, courtesy of Chicken Cyclekit's James Smith.
CyclingIndustry.News' next Trade Journal will shortly follow with a further discussion piece on saddle science and the art of selling a professional bike fit with more information from Prologo.
If the subject interests you, why not check in with out resident bike fitting expert Jon Iriberri's recent CI.N Seminar on the topic of saddle evolution, or read his earlier piece on pressure mapping systems here.