"We cannot deliver without financial backing": Calls for government to show cycle ambition with long-term funding
Seven months on from making his debut as the minister responsible for cycling and walking, Chris Heaton-Harris addressed the newly renamed All Party Parliamentary Group for Walking & Cycling (APPGCW) for a Showcase meeting in Westminster's Portcullis House on Tuesday.
Heaton-Harris kicked off the meeting with a positive message for the cycle lobby and industry: "I get the messages that you've all been trying to deliver to the government for a long period of time. I am keen to deliver on the cycling and walking strategy and it will remain a key priority – an aim to double cycling activity. We are serious, really serious about this.
"I am hoping today is another stage of delivering way beyond the promises in the Conservative manifesto."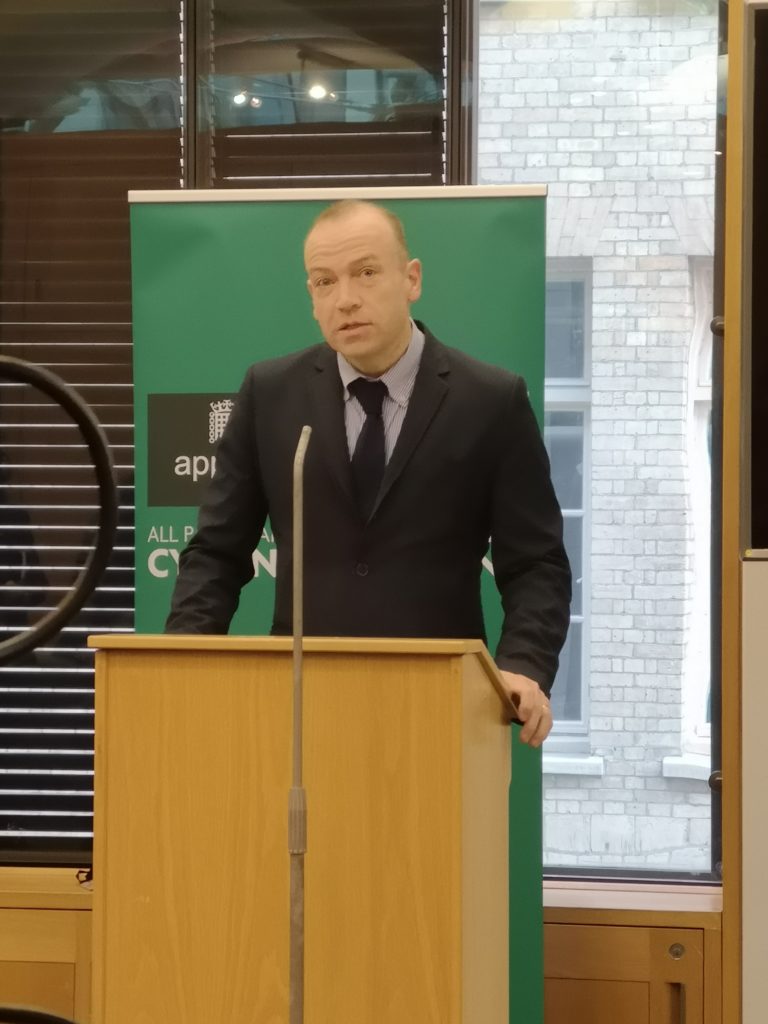 The meet took place on the same day that the Prime Minister pledged £5 billion to increase bus and bicycle use, and an increase of 250 miles of segregated cycle lanes. That pledge, on closer inspection, amounted to around £1 spend per head for cycling and a blink-and-you'll-miss-it five miles of cycling infrastructure for England's 51 cities.
The promised cycle funding numbers were met with some early polite scepticism at the APPGCW meet too.
Taking the lectern, Shadow Cycling and Walking Minister Matt Rodda said: "I urge him to look again and press for much greater cycle funding on a far greater scale. 250 miles is helpful, but when you consider Manchester already has 400 miles in the pipeline, in one major British city, the scale [needed] is far greater. I urge you to look again and lobby the treasury to commit on a much bigger scale – this would be money very well spent with a huge transformational impact on this country."
Other speakers at the event pointed out that the government's aim to double cycling activity in the UK is too conservative an aim (in the small 'c' sense of the word).
Co-Chair of the APPGCW Ruth Cadbury said: "The current rate of cycling in the UK is around 2%, so to double it sounds ambitious but that's still only 4% – and the equivalent figure in the Netherlands is 26% so we have got a lot to do."
Echoing those comments, Huw Merriman, chair of the Transport Committee, summarised some of the findings of the committee's report on active travel last year: "The key messages were that the government has not been ambitious enough, is not showing leadership or championing active travel and had failed to find the money that is needed to make a real difference to walking and cycling.
"While the target to double the number of cycling by 2025 is more ambitious than the walking target… at this rate, Cycling UK told us that England will reach Dutch levels of bike use shortly before the start of the 23rd Century. So, there is more to do.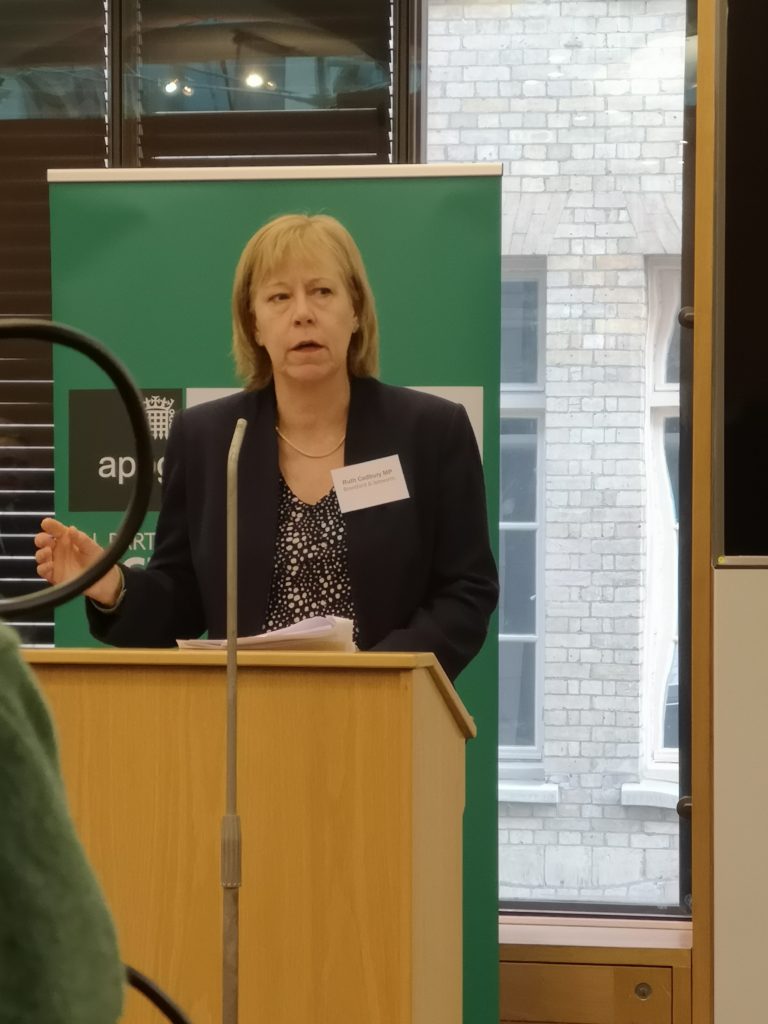 "We want determination, I think we have got it. Our witnesses were clear that the targets were not good enough and our report called on the government to revise the strategy to include more ambitious targets for increasing levels of cycling and walking. Increased funding is absolutely essential to make the improvements needed if levels of walking and cycling are to be increased. We were grateful to the cycling and walking alliance (WACA) who said walking and cycling should receive 5% of transport funding by 2020 and 10% by 2024 and this is the kind of step change in funding required if we are to see real increases in the level of walking and cycling."
THE NEW INFRASTRUCTURE FRAMEWORK
Aside from the cycle funding announcement, the government made a hugely welcome move to launch a landmark framework of cycle infrastructure design standards for the UK. Of those, the cycling and walking minister said: "We are clear that walking, cycling and active travel must be the best option for short urban journeys to enable safer, faster and more affordable – and make our cities quieter and less polluted.
"It's not just about making funding available, it's also about making sure it is invested properly.
"Safe cycle infrastructure is key. The department has provided support to 46 local authorities for local walking and cycling infrastructure plans so far. We've now received 36 of those plans back, now in different stages of development. We will shortly be publishing cycle infrastructure guidance which will give local authorities some expert guidance on high quality cycle infrastructure."
"The country cannot afford for us to fail"
Manchester's walking and cycling commissioner Chris Boardman alluded to the Prime Minister's role in facilitating London's improved cycle infrastructure during his London Mayoral tenure, heavily hinting that similar vision – this time on a national scale – could transform Britain and significantly improve its physical and mental health, finances and environment.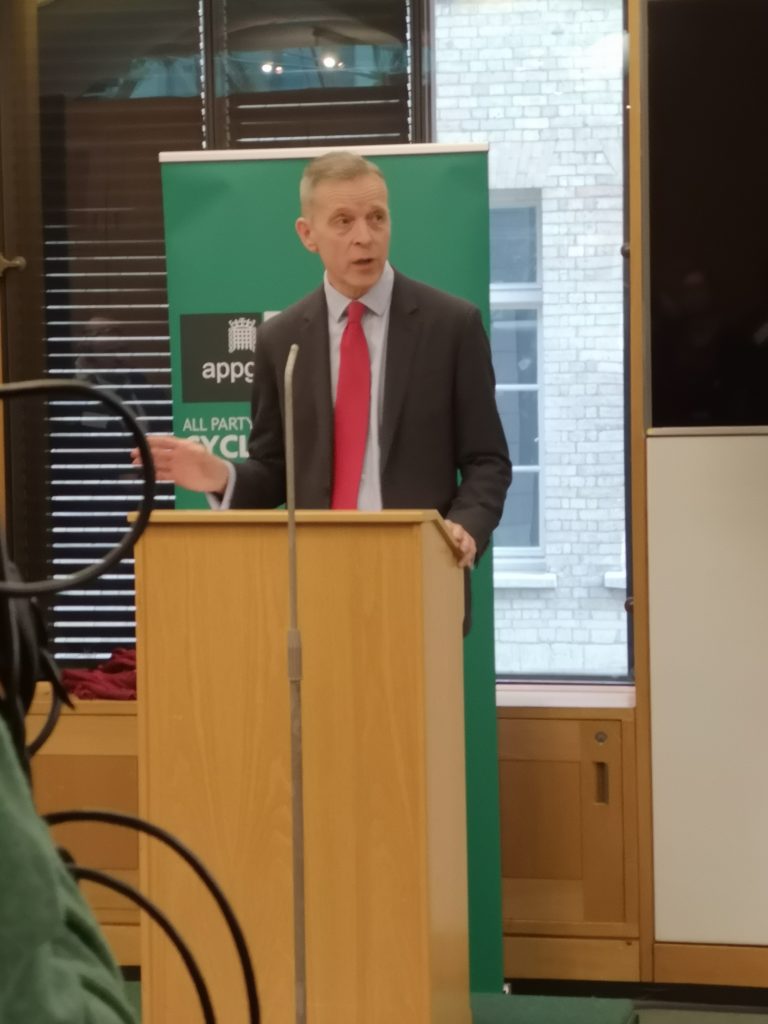 He said: "Pick a crisis and cycling is a close to a silver bullet as you can get. The Prime Minister thought exactly the same when he was Mayor of the capital and he committed £1 billion to create Cycling Superhighways, as they were then."
Recalling the press conference on the streets of London in March 2013, where the then-Mayor made his cycle funding pledge, Boardman added: "It was momentous. This was a political leader committing long term – and that's key here, long term – to funding for normal people in normal clothes, giving them a genuine option and alternative to driving. And it worked.
"And Greater Manchester intends to follow that vision. In 2017 we embarked upon a plan. Within months we had plans endorsed by all 10 district councils for 1,800 miles – mayor and council agreed to allocate 160 million to kickstart the building of this network. Less than a year later we have 82 schemes on the books, delivered or in development, to deliver 400 miles of our network.
"But they cannot deliver without long term financial backing like Boris Johnson gave London. Long term is more important than the amount – to know there will be consistency. The country desperately needs to see on a large scale, an example of transport culture change.
"We cannot deliver it without financial backing. Enabling Greater Manchester to transform the city region is the first step to transform the nation. To not support this plan would be a tragedy and not just for us in the north, in fact I don't think the country can afford for us to fail.
"In fact, the PM said, when asked about his two wheeled work in London, that it was just the right thing to do."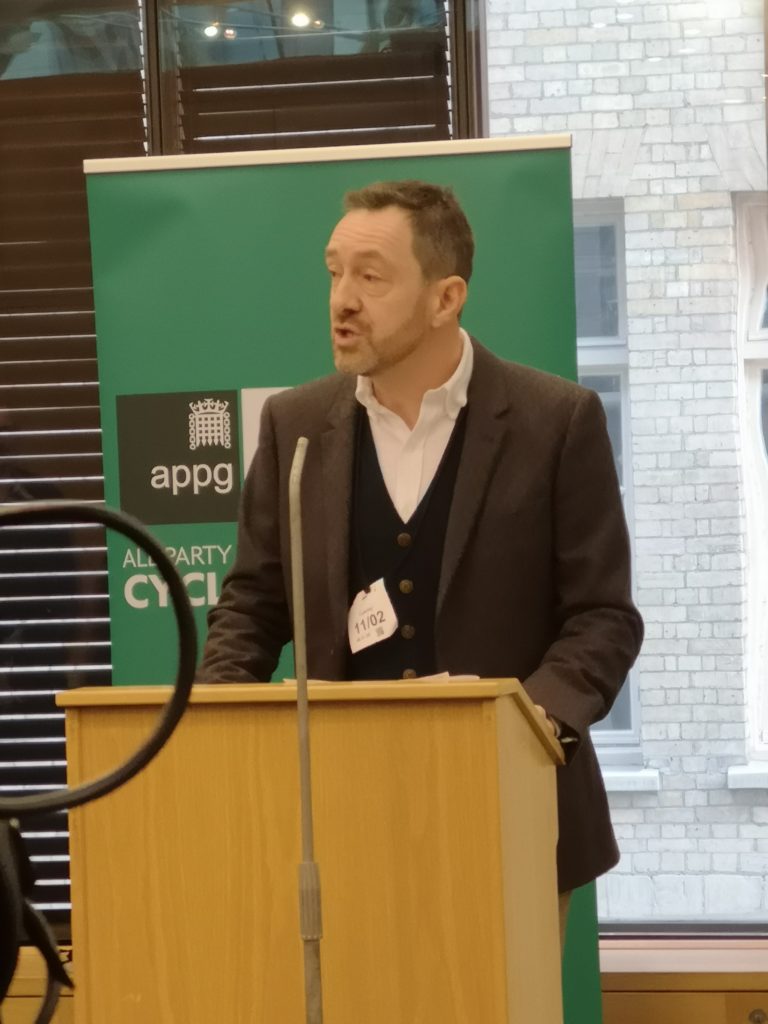 Co-Chair of the APPGCW Ruth Cadbury wrapped up the meeting with another strong hint of how and where the government could act to boost cycling – and the cycling industry – through additional cycle funding: "This is not just about capital, it's about revenue. Many of the people buying electric bikes in France and Germany and the Netherlands are people who have swapped their car or second car for an electric bike because they got a €200 grant which getting a lot of people buying electric bikes."