Bosch optimises CX and Cargo platforms with retrofit software updates
Bosch has lifted the lid on a handful of software and hardware updates to its Performance Line CX and Cargo Line motors, among other updates for MY2021.
Headline updates begin with an 85Nm torque upgrade delivered on both the Performance CX Line and Cargo Line motors via a software tweak.
The change is said to deliver a more natural and dynamic feel, offering more powerful support at lower cadences. This software update will be made available free of charge to dealers this summer, allowing customers to retrofit their Performance Line CX and Cargo Line motors with the torque upgrade.
Delivered in tandem, the Performance Line CX will now carry Bosch's eMTB mode, a setting that has been programmed to progressively adapts to the user's unique riding style to give the right level of assistance at the right moment.
New sensor and motor control functions provide intelligent and natural support over an extended range of cadences. This, in turn, allows for greater traction control and more sensitive and refined start-up behaviour on the bike. Alongside this, an extended Boost ensures improved performance on challenging trail sections, providing better support to negotiate technical climbs and descents.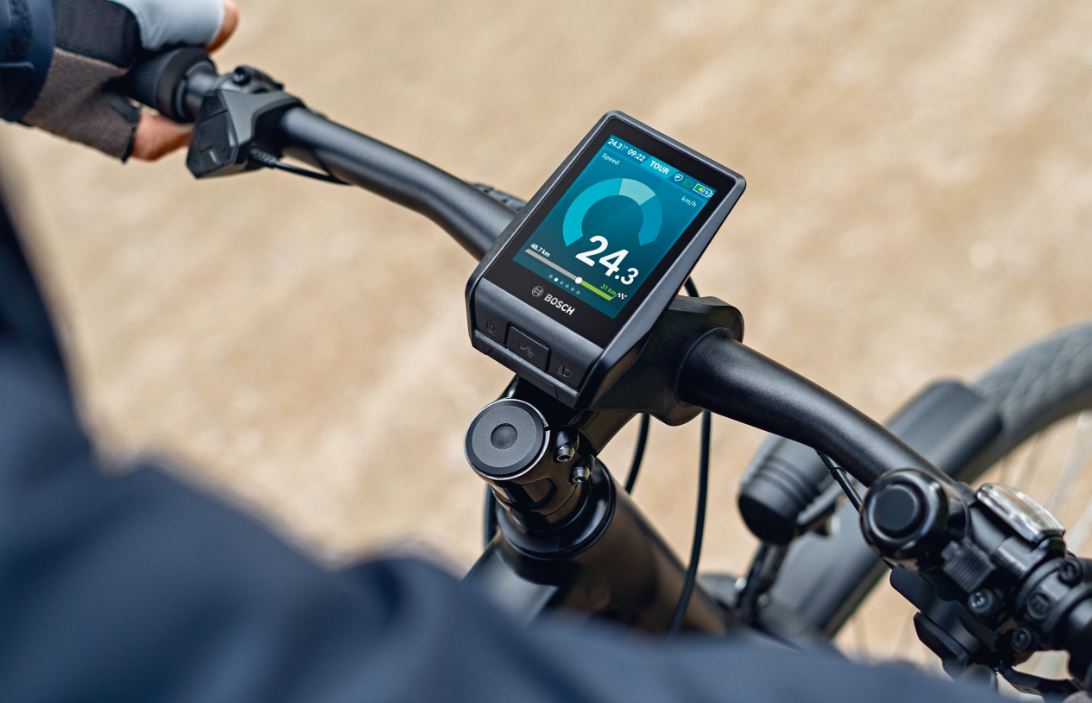 Nyon adds touchscreen
A further portfolio enhancement comes from the Nyon display, which now adds a rain and dust capable touchscreen overlaid over the high-resolution colour detailing. Able to mount to the stem or on the handlebar, the Nyon will even operate without the need to remove gloves.
As part of the software updates, the platform is now capable of automatically synchronises ride data with the eBike Connect app and, amongst other new features, enables the user to share routes and geolocation with others.
Kiox
Likewise, the Kiox display has had what Bosch describe as a "major overhaul", now enabling it to offer navigation functionality via the eBike Connect app. Delivered via Bluetooth, the mapping software now rotates with the rider's direction, offering live guidance of the route ahead.
In case you missed it earlier this month, Bosch this month set up a new headquarters serving the Asia Pacific region. The firm has been making steady investments around the globe, including sinking €100 million into an AI tech campus in Germany.