Covid boom adds £1bn to UK cycling market value in 2020
If anything is for certain it's that the past year has been an anomaly for the bike industry and it is only now that we are really starting to see snippets of relevant data to understand the trends and how they may have shifted the value of the UK cycling market. Alongside the Bicycle Association's market data specialist Simon Irons CI.N sifts through the sales data and forward forecasts…
It's fair to say the Coronavirus pandemic has taught the bicycle industry a lot in a short window of time. It has brought home some hard truths that as a collective we been put off addressing in terms of supply and retail methodology. Likewise, it has further accelerated some trends that our best forecasters believed would take years to develop. Whether it's policy shifts, formerly niche goods like e-Cargo developing into game-changers, or a streamlining of supply, changes expected to be gradual have shifted a gear.
Agility and quick adaptation have been required at every level of the supply chain, but of course some objects are too large to move at the speed required and so a boom-and-bust scenario is now just as likely in the near term as a continuation of the good fortune UK cycling has enjoyed lately. According to CyclingIndustry.News' own UK cycling market report, 41% of retailers believe the sales boom will not sustain over the long-term and are now planning accordingly. For those who started out only recently supply issues may be insurmountable.
It's now no secret that supply normality may be not months, but a year or more away and on this the Bicycle Association's Simon Irons says: "The supply chain was not designed to deal with such a 'black swan' phenomenon like COVID-19. Nevertheless, the boom has opened up discussions about how supply chains might become more flexible, resilient and sustainable in the future and we believe many manufacturers are closely watching the market data numbers to see evidence of the consumer demand holding up before deciding on investing in further capacity."
Big fish or small fry, everybody has questions. Will online retail now be a runaway freight train that it's too late to board? Does the industry need a broader supply base of essential components? When will everything get back to normal? Can demand sustain on such low budget investment in cycling for the masses?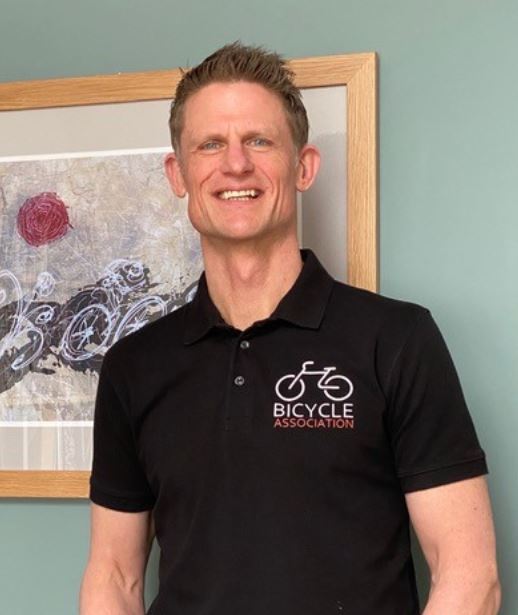 These are questions that are best addressed by hard data and to this point little has been available to compare normal apples to Covid apples. This kind of event, believes Irons, has demonstrated the worth of verifiable market reporting. It was largely a BA effort – utilising data on cycling's ability to swing people from other modes of transport – that secured a Government pass for bike shops to remain open as an essential pandemic service. Cycling, some might say for the first time, was seen in Government as a genuine transport solution that required urgent support; and so followed the Emergency Active Travel fund.
"Previous market data sources that existed for the industry were poorly supported, expensive and widely dis-believed so it was a huge challenge to design and launch but we knew we had to do it," says Irons on the Bicycle Associations' collaboration with the e-Commerce firms operating in cycling.
With information like this, politicians have finally been able to understand cycling's worth to the economy, both directly and indirectly as a perk to health, congestion and climate issues. Better still, we as an industry can reflect with some insight on each passing year, understanding the trends and picking out areas where there is room for improvement.
So, now that enough time has elapsed to make some year-to-year comparisons, what do know so far?
The Sports Marketing Surveys powered BA sales data suggests that the UK cycling market has grown its economic worth, reaching £2.31 billion in 2020, up 45% on the Covid 'boom'. Mechanical bikes accounted for 45% of total market value, reaching an estimated £1,030 million. Gaining ground in the import data, it is little surprise to see electric bikes account for 12%, reaching £280 million. This is the first time in history that expenditure on bicycles in the UK has surpassed one billion pounds, says the BA.
We're some way yet towards catching the Dutch or German market in terms of electric bike sales matching pedal cycles, but we're on the way. CyclingIndustry.News own market analysis, conducted alongside independent stores at the close of 2020, found that 58% of indie stores would class themselves as an "e-bike specialist" now. 52% of stores planned to allocate more floor space to electric bikes in 2021, bucking a trend of slimming down bike stocks to free floor space for more profitable lines.
The BA concurs. Electric bike sales value is expected to triple in the next three years based on the trajectory of sales data to date. Though every segment saw at least double-digit growth in the melee for bike goods in 2020, electric bike sales stood out, rising 67% to see 160,000 imported with a value increase of 96%. Sales volume at retail rose by 21% and value registered a 39% uptick giving bike shops an incredible cash flow boost.
In tandem with this, other e-goods and services under the 'micro-mobility' banner registered a 27% value rise perhaps signalling a loading of the start gun among retailers expecting electric scooter legislation to loosen at the tail end of 2021.
The BA's data specialist says there are less obvious trends that the bike trade should be proud of offering: "The way in which the industry has adapted to the massive shift in consumers buying online has been really impressive and can't be under-estimated. We saw the 40/60 in-store versus on-line sales split effectively reversed in our most recent analysis.
"Slightly cautiously, I'm also going to flag Kids' cycling. After several years of declining performance and concerns about kids having less access to bikes, we saw a spike in kids' bikes sales during the first lockdown and then an extra 1.5m extra children cycling in the summer, according to Sport England. I don't think we can yet say we've turned around the decline, but it's got to be a great boost and we're really delighted that there is more Government funding promised for Bikeability which means every child across England can receive free cycling training by 2025."

What about the next 12 months?
There remained optimism in the air on the back of a bumper sales season at the conclusion of CI.N's 2021 retail study; 51% of shops stated that their reinvestment of the cash gained would go to developing their stock depth, even trumping investment in the workshop; a long-time leader of our four years of surveying the bike shop segment. A further 21% were mulling over adding demo and rental fleets.
Fast forward to early 2021 and the shine has come off such ambition. Bike stocks are at a record low and in sharp contrast to prior years where a common complaint was overstock in the marketplace, inevitably leading to early season discounting.
"Supply chains definitely struggled to keep up with the boom in cycling, not just in the UK but worldwide. Some of our retailer members believe they could have at least doubled their sales in 2020 if stocks had been sufficient," says Irons of the feedback he has seen from stores.
In a projection usually reserved for its members, the BA now forecasts the volume of total bike sales in 2021 to come in at 2.95 million, a 5% reduction from 2020. Bike volume sales are expected to fall slightly further in 2022 as consumer demand softens in the aftermath of the cycling boom. However, from 2023 onwards, volumes are expected to resume a gradual upward trend, starting from a new higher base level than seen prior to 2020.
"E-bikes will definitely continue to be a real engine of growth for the cycling industry. In the next 12 months, we are aiming to open up product level analysis and stock reporting within the dashboard which will really help businesses with range planning and purchasing decisions moving forwards," says Irons of the Market Data Service's ability to help businesses plan ahead.
To purchase CyclingIndustry.News' forward looking UK cycling market report, email the editor here.
To take advantage of the Bicycle Association's services head to bicycleassociation.org.uk.
For a broader assessment than the worth of just the UK cycling market you'll find further reading here.