FSA enters electric bike arena with hub motor system
Full Speed Ahead has debuted an in-house designed hub motor and integrated battery system for electric bikes.
Already said to be something that it says is attracting OEM curiosity, the systems is able to offer 250 watts of power output, delivered from a 250Wh battery. The complete package weighs in at just 4 kilograms, making it very competitive with some of the market's most slimline assistance units.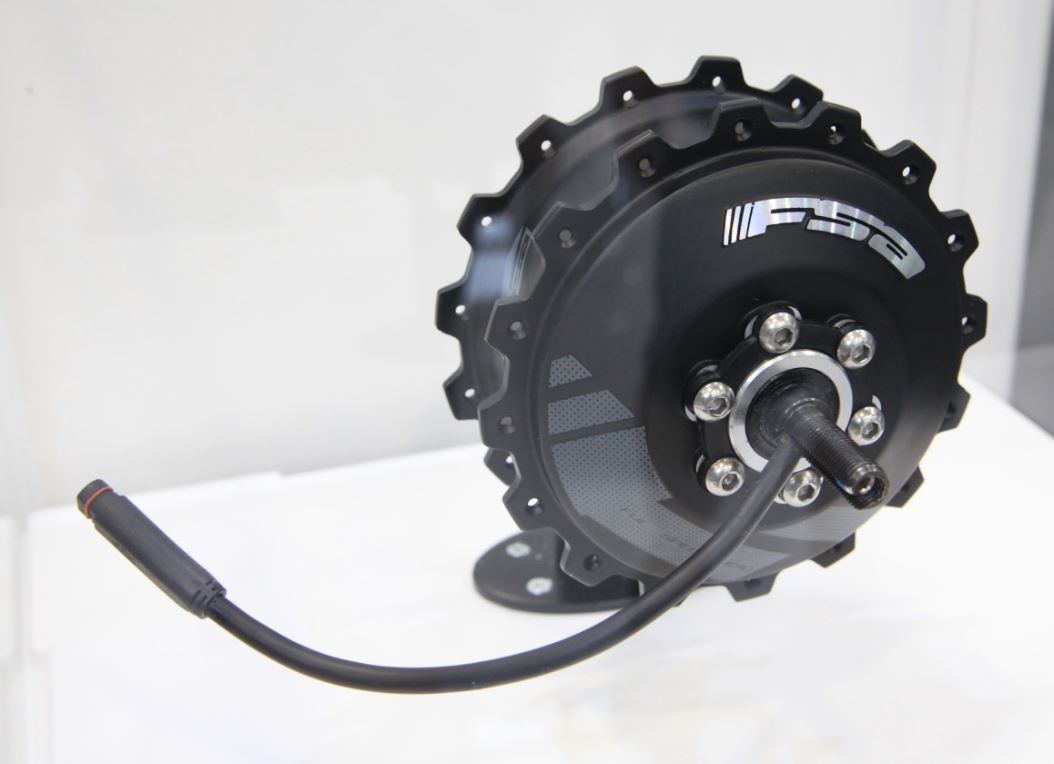 Offering five levels of assistance, the motor gauges the input of the rider through two built-in speed sensors and one torque sensor that's always on. This, says the engineer (pictured), provides a subtle but effective frictionless assistance that makes FSA's system feel much like riding a normal bicycle. Cabling is of course tucked away in the manufacturer's frame.
The 47cm long, 20 cell battery is certainly punching against other units on the market and under typical use will achieve around 100 kilometres of assistance, we're told, though this of course varies with rider weight and topography covered.
On the topic of batteries, an external battery will be able to be added, as disguised as a bottle. Charging takes place just above the bottom bracket, though the manufacturer may be able to suggest otherwise based on their frame's requirements.
Activated by a top-tube integrated button that will pulse to indicate the battery level, FSA suggest that a mobile application is in development to further fine tune output ahead of full production in March 2020. At present the hub motor has a HG Shimano fitting offered, though XTR compatibility will follow shortly. The aforementioned app will double up as a mean to record usage, display remaining battery, as well as offer GPS navigation.
For European markets, the motor can be limited to the legal limit of 25km/h, while in the USA the system will be tailored to reach 32km/h.
Press were first introduced to the system for test rides at Eurobike's pre-show Media Days event, attended and reported on by CI.N.