FSA shares vision of leading on e-Bike and performance cycling tech
Full Speed Ahead (FSA) is at a junction. Where the label has been known for performance road and mountain bike parts, Edoardo Girardi, European General Manager, explains how the natural evolution of the bike is driving the brand toward smart solutions for both for performance cycles and e-bikes alike…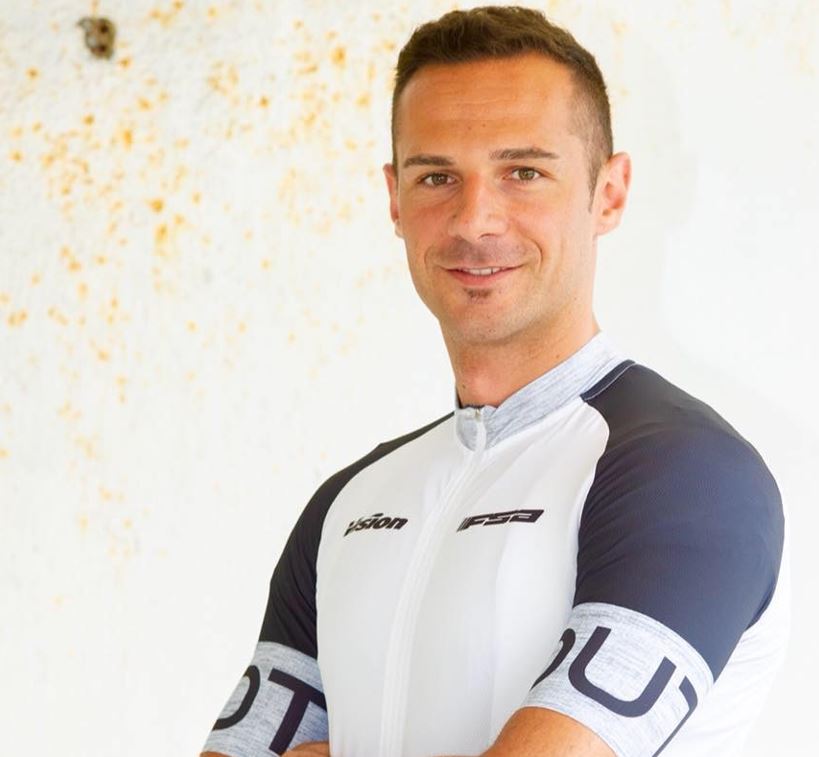 How's business for FSA, both aftermarket and OEM?
As has been the case for all companies in the bike industry, our business has literally exploded in 2020 and it has kept on going into 2021. Since May of 2020 the demand for bikes has strongly increased as direct effect of pandemic restriction. The average growth between aftermarket and OE business has been over 50% for our portfolio of products.
There is lots of talk at present about competition on drivetrain parts given the industry-wide shortages. What plans has FSA to become a more favourable choice for both brands and consumers versus the big two?
Since there are just a few competitors in the drivetrains business it will be an advantage for both bike brands and end-users who will have more options for their bikes, should a label like FSA work to offer a true alternative and solutions to the end-user. This situation has created a different ground for future choices.
What challenges remain for FSA in the short-term?
The bike business has drastically changed during the pandemic. In the future everybody will remember very well this period as a great boost for bikes globally.
The problem nowadays is not thinking about how to get back to pre-pandemic business, but how to face this new reality. Everybody is suffering delays due to overloaded production and an ongoing shortage of raw materials.
Moreover, we're experiencing an unprecedented situation with shipments from the east; shipping costs have almost quadrupled in 12 months.
By the way, we're talking about new problems here, but we're not talking about a negative situation overall. The bike business has increased in size and this will bring positive effects, especially in the longer terms.
Having debuted the e-bike motor not so long before the pandemic how has this project progressed and has the product evolved since?
We're having a great success with our rear hub motor, the FSA System HM 1.0.
E-bikes are experiencing the best growth seen in our industry at present and our motor dedicated to e-road, e-gravel and e-urban has interesting technical features for bike brands who wants to grow in this segment.
Bikes can keep a clean design thanks to the integrated battery (in the downtube). We have a torque sensor integrated in the freehub that provides a great help especially on steep climbs; all round it delivers a great riding experience and chance for bike designers to innovate.
Of course, we're working in order to expand our options in this category. Apart from the motor, FSA has been one of the first brands offering a complete range of products for E-bike. We have crankarms, sprockets, a chainguard. Further to that, we have also dedicated a new wheels range to the E-bike, which is able to support a system weight of 150kg.
It's fair to say though, the motor will definitely take more and more attention in our future projects.
In terms of production capability or investments in the business – what has been achieved in recent years and what is to come?
FSA is constantly growing in production capacity and sales structure. Our investments in the last five years have been, among others, a proprietary carbon factory for carbon rims, wheel assembling lines and continuous investments following the latest innovation of CNC machining for our chainrings cranksets and hubs.
FSA has also created a special R&D department based in Italy, close to FSA Europe. Here we are working specifically on the electronic parts for drivetrain and motor.
Also, we can see from our everyday lives that wireless communication and smart technologies are getting more and more space and so during this time we have been speaking with clients and coming to understand that the future of design will see less and less cables on a bike. This is increasingly seen in our products.
With our K-force WE, we have opted for a hybrid wireless solution in order to maintain the benefit of a wireless solution on the levers, but keep a main battery in the seatpost to have more capacity and consistency.
FSA is famed for its R&D and even creation of standards – with the rate of evolution are we to expect further leadership in these discussions and innovations?
FSA is always looking at offering new solutions for bike manufacturers in order to improve both functionality and technical performance; all this can eventually lead to the results of great ideas that can be adopted by the market as a new standard.
An important part in our development process for high-end products is made also thanks to PRO teams; this brings the product to its limit and it's the best test for the market.
What are the key products for shops to be aware of heading into the second half of the year?
We're launching our latest generation of Metron wheels under the 45 SL and 60 SL banners. We have been able to improve the aerodynamics and at the same time reducing the weight, keeping a great rolling performance thanks to our new PRS hub. These wheels have been spotted already at the Tour de France. The great performance they offer can bring real advantages, especially in the hardest stages.
From a retailer's point of view, FSA offers a wide range of choice for service and upgrade parts across a large part of the marketplace and can be present everywhere, from the small local workshop with headsets, bearings and chainrings to the biggest store offering our carbon range. We cover more than 25 category products related to the bike.
FSA can be found next week at Eurobike, Hall A3 – 100. FSA products are distributed to the UK trade via Windwave.