The Source branches out in US with new warehouse plans
Source BMX has announced plans to open a 32,000 square ft warehouse in Louisville, Kentucky, in March next year.
The Source has been growing its customer base in the US, and with the opening of its new warehouse can now remove the logistical obstacles of being based on the other side of the world. The warehouse will help to speed up shipping and, in some cases, bring down prices for customers.
Alongside this, The Source are looking to hire a Warehouse Manager responsible for leading, managing and developing a small team based in the new fulfilment warehouse in Kentucky.
The UK-based company was established in 2003 by brothers Richard and Marc Moore, lifelong BMX riders. The company has grown from a single tiny retail store in to a business handling over £1 million of International sales in 2016/17.
Moore said: "We have been growing really quickly in the US but there is a limit to our growth when we are buying stock in the UK and flying it across an ocean. Though we have been drop-shipping bikes from some of the biggest brands, the biggest complaint we have from customers is being too expensive on certain products or brands and also the time it can take for deliveries to arrive. Having a presence nearer our customers will mean that we can offer the same excellent service that we aim to offer to UK riders."
"Louisville is perfect as it has a big BMX scene and is the home of UPS Worldport so logistically as good as it gets. We're excited to get set up and continue our growth in the US through holding high levels of inventory and continuing to invest in sponsoring events and other marketing projects in the US."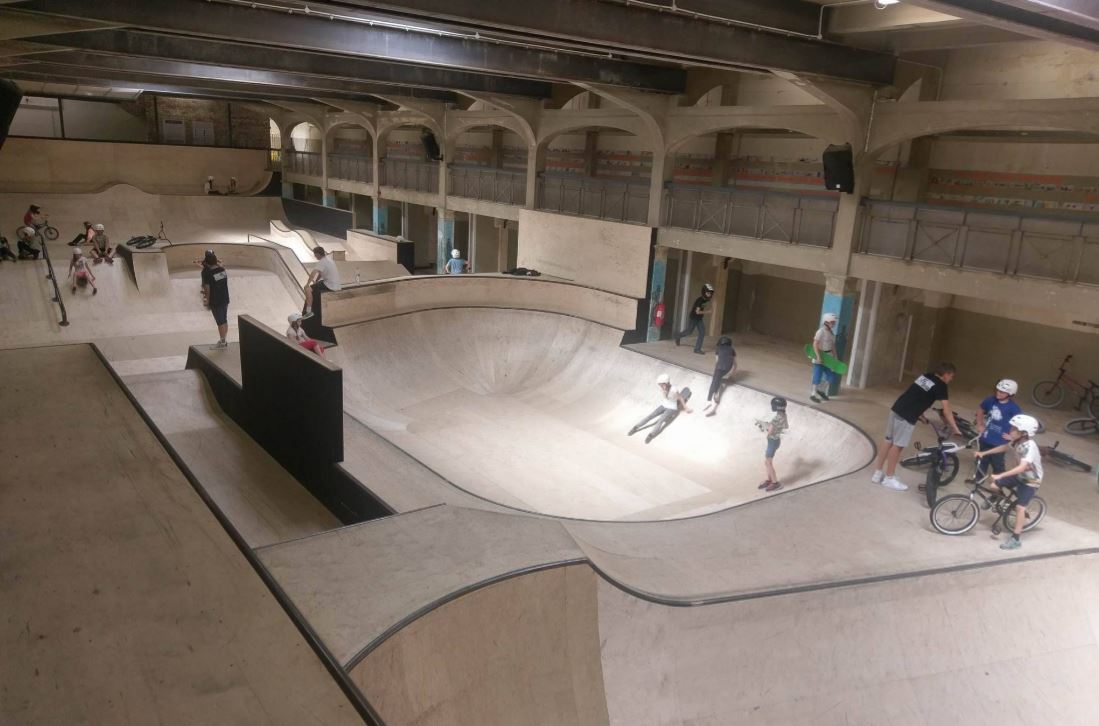 The Business is the subject of a film, The Source Park Documentary, that was released on Amazon Prime in January 2018.
The Source has fought off tough competition to become the world's largest BMX-specialist retailer, with the firm's retail store flanked by a skate park built into what were previously long-derelict Turkish baths. For more information about the Source Park, click here.
When asked about the business' growth over the last decade, Moore said: "If someone had told us when we opened our 250 square ft shop that we'd be opening a 32,000 square ft warehouse in Kentucky 15 years later we would have laughed in their face. BMX took us round the World – including Louisville – riding as kids and it amazes us that BMX continues to offer so much fun and incredible experiences. We never get board of this journey we're on."