'Grab-and-go' Treadwell bike, is first to use 'Cannondale Speed Sensor'
Treadwell is a new 'grab-and-go' free wheeling bike from Cannondale and Dorel, making use of the Cannondale Speed Sensor.
Using lightweight aluminium construction, Easy-Ride Geometry for a low standover height and easy reach to handlebar, and a comfortable seat position, Cannondale says the Treadwell has a "just right" feel for riders of all abilities.
It's the first from the brand to feature the Cannondale Speed Sensor, which pairs with the new Cannondale App. With a simple spin of the wheel, the bike is automatically registered and the system is ready to log every ride.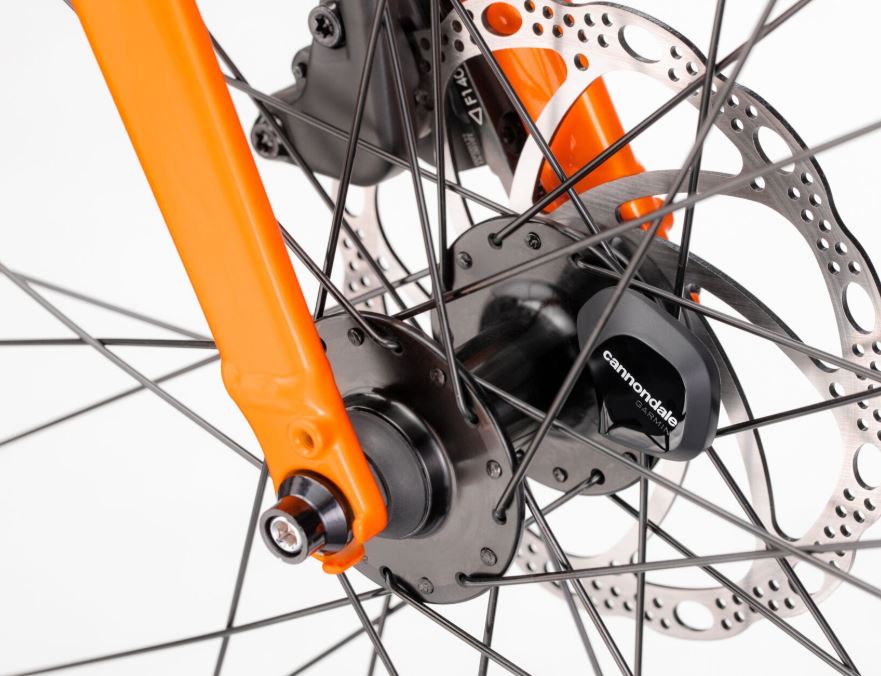 Cannondale's new Intellimount stem lets riders mount their phones to the Treadwell and use the app as a live dashboard to view speed, distance, calories burned and even carbon emissions saved. The Cannondale App also tracks maintenance needs and sends reminders for servicing (there's a 'Find a Dealer' function on the app).
Developed in conjunction with Garmin, the speed sensor will come on a large number of Cannondale bikes in model year 2020. The sensor will also be available as an aftermarket part, can be paired with many fitness data collection services and a coin cell battery will last a year of riding, with an integrated LED in the sensor to let you know when it needs renewing.
The Treadwell comes in three models, including the EQ version, equipped with a front rack and fenders. All three models come in two frame styles – a low standover, easy-to-throw-a-leg-over Standard model, and an even easier to hop on, step-thru Unisex design. It's available in Small, Medium, and Large (Standard) as well as Small and Large (Unisex).