Key lines for the season ahead with Knog, Moon, Flaer and Abus
By the time you're reading this it'll unfortunately be, from a business perspective, time to think about stocking up for darker, colder and likely muckier days. Here's some of the key lines for the period ahead that may be worth your consideration:
Flaér Revo Terra
Contact: +44 (0) 0141 465 7765

Set to be a focal point of Flaér's Eurobike presence, those wanting to learn more about Flaér's innovations in person should pop booth A1-219 in their diaries. Shown in Friedrichshafen will be the off-road adaptation of the firm's flagship Revo Via, the Terra chain performance system.
Perhaps even more crucial to those tearing up the muck, the Terra applies a precise quantity of specifically developed Terra Fluid to the chain as your customer rides. The net result is 5% greater power transfer to the wheel, smoother shifting and a visibly cleaner transmission, all of which combine to deliver greater longevity for drivetrains. Chain suck is said to be eradicated entirely with the system. Flaér offers significant profit potential for retailers with repeat business from refill sales. Stockists can also benefit from a high margin footprint point of sale display including all Flaér products.
Knog PWR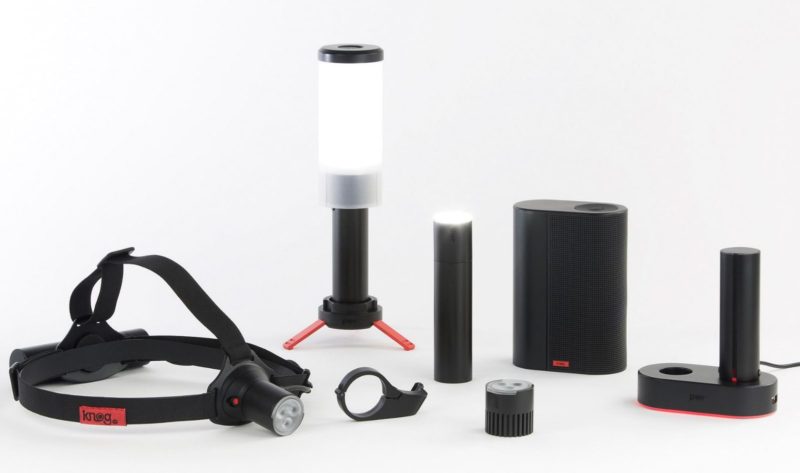 Silverfish UK: 01752 843882
Having successfully passed the Kickstarter test it's safe to say there's market demand for Knog's take on what kit a mountain biker might want to be taking out when venturing into the wilderness during winter.
Particularly well-suited to the bike packing enthusiast, the PWR system centres around a 3200 mAh battery bank that is capable of powering a portfolio of add-ons, including a portable Bluetooth speaker, a headtorch and a camping lantern. The bank will further deliver power to mobiles, laptops and anything else able to feed in a USB charge line.
Hugo Davidson, Knog's CEO says of the product: "It's such an obvious idea really – you don't use all these products at the same time, so why not save on batteries. If you do use these all at the same time, then you can have as many batteries as you like, giving you longer run-time. It's win-win."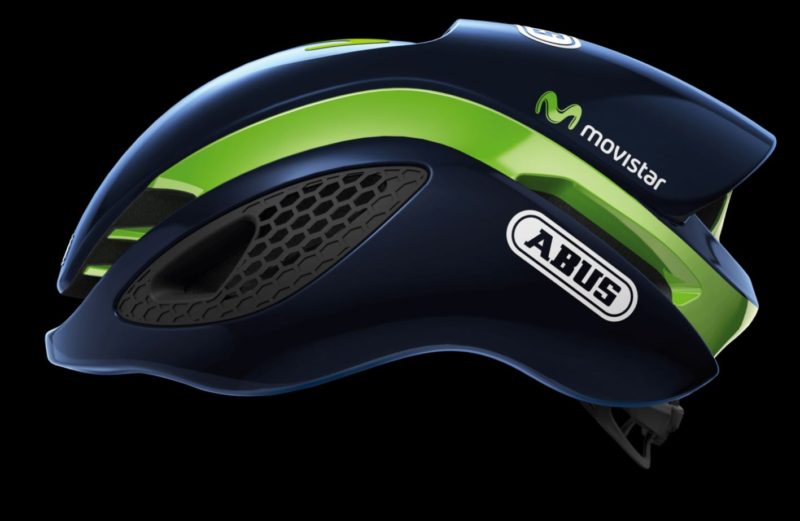 Abus GameChanger
ZyroFisher: 01325 741200
Available from July and retailing for a competitive £179.99, Abus has a new flagship when it comes to aerodynamics.
Dubbed the GameChanger, the unique flow patterns are developed by designers , engineers and clock-chasing cyclists, including leading professional riders like Nairo Quintana and Alejandro Valverde. When you fight for every second it's all about that extra watt, and the aerodynamic design and performance of the GameChanger speaks for itself. The airflow has also been optimised for all typical head positions ensuring ventilation around the whole head, while the multi-shell in mold provides exceptional safety, protecting the rider in the unfortunate event of a crash.
To read up more on the science that has gone into developing this wind-cheating lid, head over to the microsite at gamechanger.abus.com.
Moon Aerolite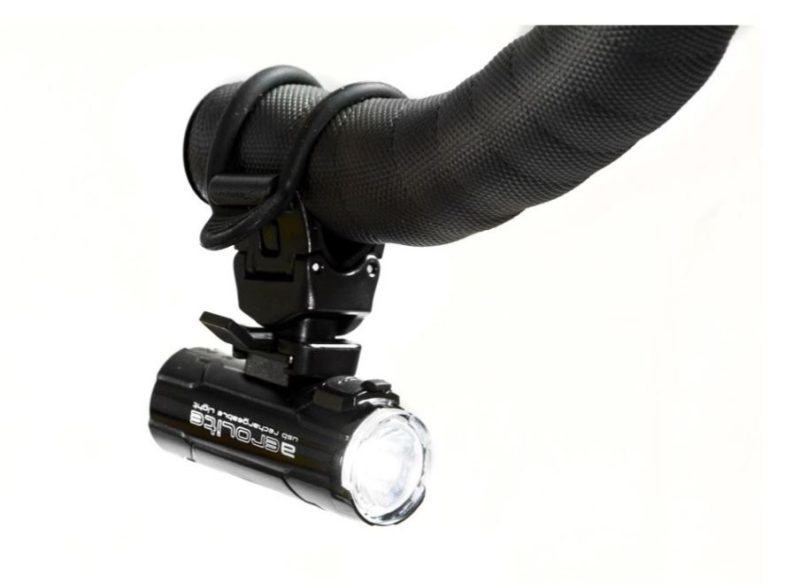 Raleigh UK: 01773 532690
Already finding ourselves faced with stocking up for darker nights, Moon from Raleigh are bringing forward a number of improvements to its lighting portfolio.
The pictured Aerolight, clad with Cree LEDs, is one of a number of examples making a strong case to be your commuting customer's top choice for night visibility. The base model offers 60 Lumens projected via a 62% angle and this can be fine tuned to cast an 11 degree focused spotlight if required.
If your customer has a little more budget to spare, an upgrade to the 100 lumen Aerolite-H is worth consideration. Weighing only 41 grams and with a run time of up to 23 hours this is among the top commuter lights in the Raleigh portfolio. Both models are USB rechargeable and water resistant to IPX4.