Magura UK hub open & devises 'service workshop open' poster for German dealers
Magura has confirmed its UK hub is open with reduced staffing during the current social distancing regulations around Covid-19.
Orders placed before 1pm should be with customers the next day as Magura's courier TNT is still operating its service, although some regions may take an extra day. The firm also confirmed Magura and Bosch warranty is also operating.
In Germany, state governments have closed the local specialist retail trade and only allowed service operations to remain in place, leaving German bike shops with a degree of certainty. Parcel service operators were also unsure whether they were allowed to deliver goods, said Magura, which devised a poster in response – "Service workshop open" – which was well received by German dealers, we're told.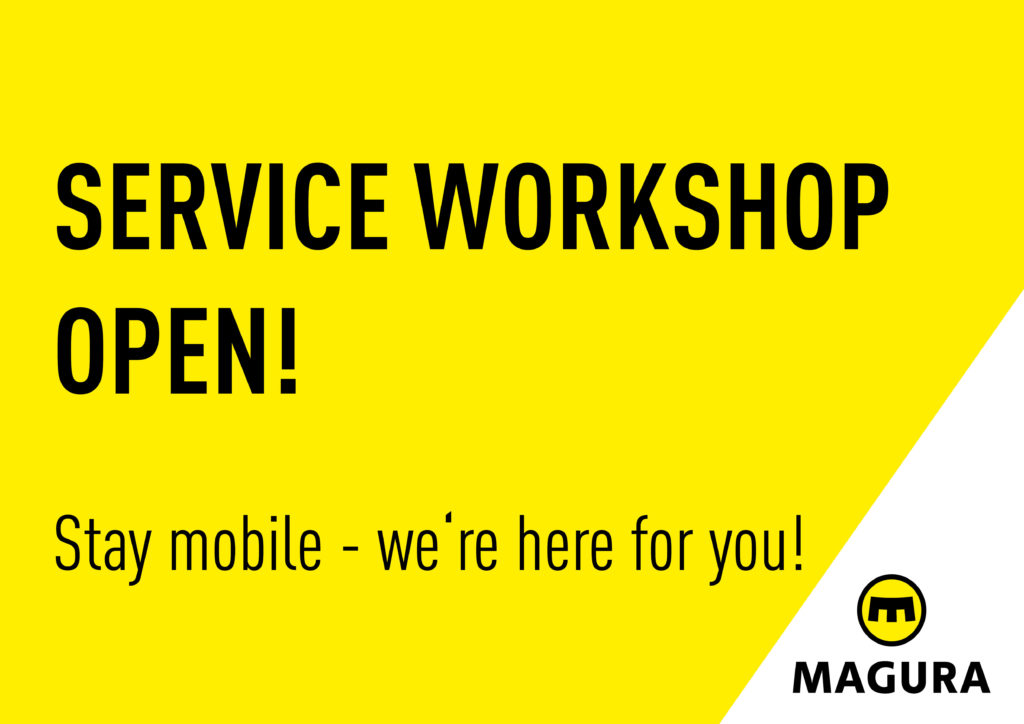 "During the current COVID-19 pandemic (coronavirus), our top priority is the protection of our MAGURA Bosch Parts & Services GmbH & Co. KG (MBPS) employees, our business partners and our company. Even before the official announcement in Germany of school closures, we had put appropriate measures in place for our employees, including multi-shift systems and regulations regarding working from home – and one of our major goals was to provide child care as quickly as possible by arranging for our employees to work in their homes.
"At the same time, of course, another of our priorities is to continue with our daily work as much as possible and to ensure the supply of components for our customers in the best possible way.
"We believe that we and our specialist dealers must continue to guarantee individual transport by bicycle. One way of achieving this is through our broad service structure in Germany. The population must have their bicycles repaired where necessary, because cycling will relieve the burden on public transport, avoid human contact points and still ensure mobility."