Saddleback to introduce staff training seminars from Spring, biz grows 20% YOY
Saddleback is to re-invest into its dealer network with a new series of staff training days set to begin in March, the distributor has told CI.N.
"Our September event is all about showing off the quality of our portfolio to dealers in a relaxed environment," explains Saddleback's Declan Deehan. "What we're perhaps lacking to date is everyday shop staff engagement at these events and we're keen to get them involved with our brands, educate on the often technical nature of our products and show them a good time in the process. As a result, we're aiming to begin a new series of training days from March."
Having grown the business by north of 20% in the past year, Deehan suggested that the added momentum will be re-invested into delivering strong stocks and performance of its current brands, as well as driving the progress of new addition 3T.
"3T is a perfect fit for our portfolio and for renewing our focus on our road cycling heritage. We don't often shift our focus from the current stable, but when Gerard's team approached Saddleback we had to accommodate this great brand," explained Deehan. "We haven't begun any heavy promotion just yet, preferring to have dealers along for a ride at our house event in order to experience the Exploro and Strada for themselves. We anticipate very strong demand though!"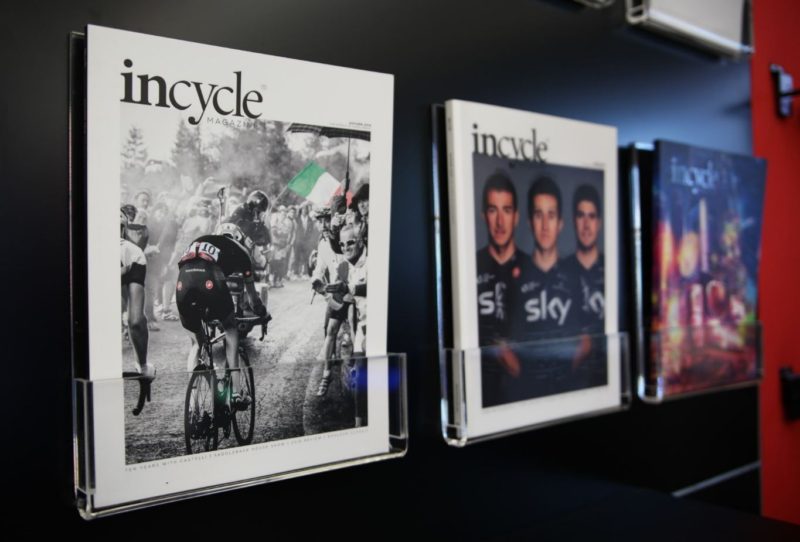 Further re-investment has gone into bolstering the Saddleback team in recent times with a new wheelbuilder and service agent added. The result, says Deehan, is a halving of service lead times on many products.
A few in attendance will have noticed too that the firm's high-quality in-house magazine has for the last two editions featured a £7.95 cover price.
"We're curious, will people buy it?," concludes Deehan. "We're on a concerted drive to up the amount of content produced by saddleback and have recently hired a videographer to bolster our digital output."
Catch CyclingIndustry.News' interview with 3T's Gerard Vroomen here where he talks about the future of bicycle design.