Strava annual report reveals wealth of commuter and performance cyclist data
Social ride logging app Strava has released its annual report, revealing in some detail the habits of performance and commuter cyclists around the globe.
Having collated data from 161 million rides worldwide, 27 million of which took place in the UK, cyclists racked up 5.8 billion kilometers and 803 million kilometres, respectively.
It will be commuter data that most interests the bicycle business. In the UK 223,376 rides were specifically marked as commutes per week. On average these took 35 minutes and covered a surprisingly high 13.5 kilometres on average.
Tuesday July 19th proved the most popular day for commuting in 2016, with 1.5 million kilometres cycled to work over 80,862 rides. On Global Bike to Work Day, cyclists using Strava were estimated to have saved 514 tons of carbon emissions by not driving to work. During summer rides were recorded 87% more.
Data from UK users revealed that men typically cycle twice the distance of women, racking up an annual average of 615 kilometres against 324 kilometres for female users. Men spent on average 28 hours and 38 minutes in the saddle with the app turned on, while female users averaged 16 hours and 35 minutes.
By UK region, London has the highest density of users at 4.4 million activities, many of which will be using the app to log commuter data – something that Strava is using to help city planners understand their demographic. West Yorkshire and Manchester were the second and third most active regions.
Cyclists in Ards narrowly pipped Banbridge's cyclists to claim the title of fastest in the UK, with the fastest average ride coming in at 25.4 km/h. Banbridge's users did however reverse the trend averaging the highest distance rides at 44.9km over Ards' 44km. Rides in Glasgow, Edinburgh and London had the shortest averages recorded indicating a higher swell of commuter data.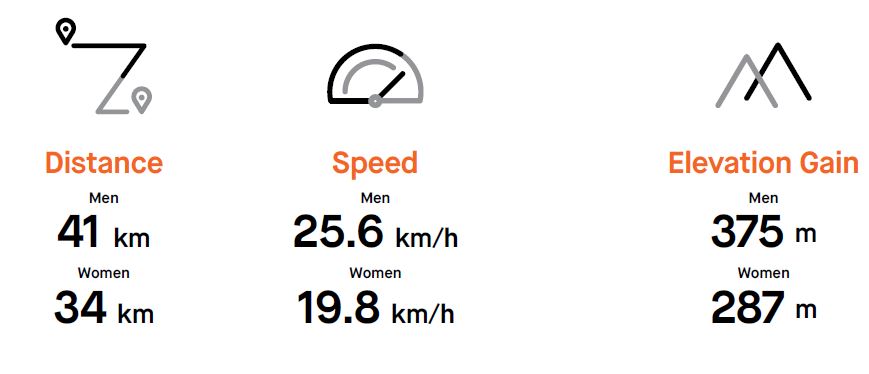 It also turns out that Strava users may well be Pokemon hunters too, some 8,570 rides featured the virtual reality mobile game, which it turns out presented an opportunity to bike retailers.
At the elite end of Strava's usage, the app was used during Ian Stannard's winning Tour of Britain ride, as well as by longest distance in a year record challenger Steven Abraham.
On segments, Richmond Gate's Roundabout to Queen's Road Car Park is the UK's most attempted segment with 985,569 logs.
Back in May CyclingIndustry.News spoke in detail with Strava on how the social platform is assisting cities in developing commuter arteries. Find out how data translates to bike paths here.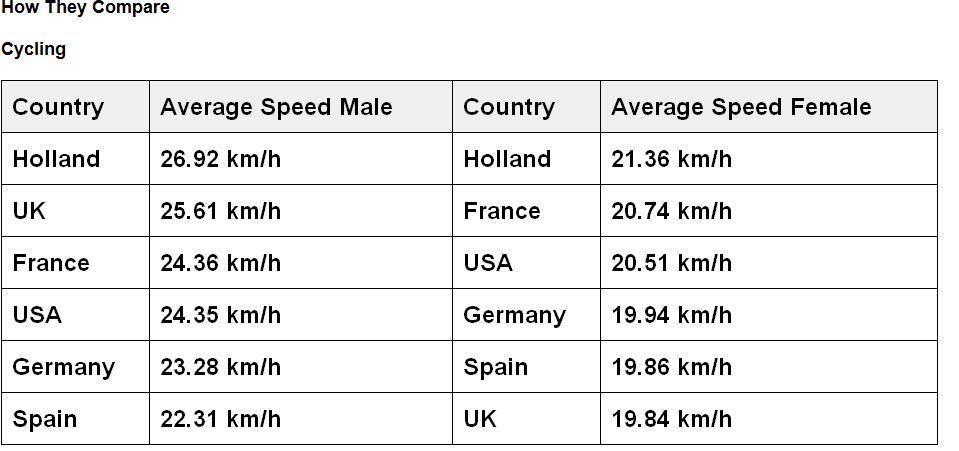 2016 Highlights:
– Globally, 9.6 activities were uploaded to Strava every second, on average (up from 5.3 activities per second in 2015).
– Globally, cyclists shared a total of 161 million rides in 2016; UK accounts for 27.4 million.
– 223,376 rides recorded as commutes each week in the UK.
– Male cyclists recorded an average 41 km per ride, while female cyclists averaged 34 km per ride.