Townley: The bike shop of the future is one that attracts shoppers by convenience and new-wave ideas
Since my last article many of you, including my editor here at CI.N, have been asking: "What will the bike shop of the future really look like?"
As I have said before, there is no longer a single answer because the bike shop as we have known it is rapidly changing into diversified, differentiated business formats and models and those that will survive in the near-term, from 2018 through 2022, and actually prosper between now and the mid-range, that is through 2027, have and will continue to adapt and evolve to the diverse and demanding consumer empowered by the technology of the Fourth Industrial Revolution [1].
What technology? I will wager you have within arms reach a 6-inch x 3-inch example of one a technology that has and will continue to disrupt and change the bike shop channel of trade – a Smart Phone!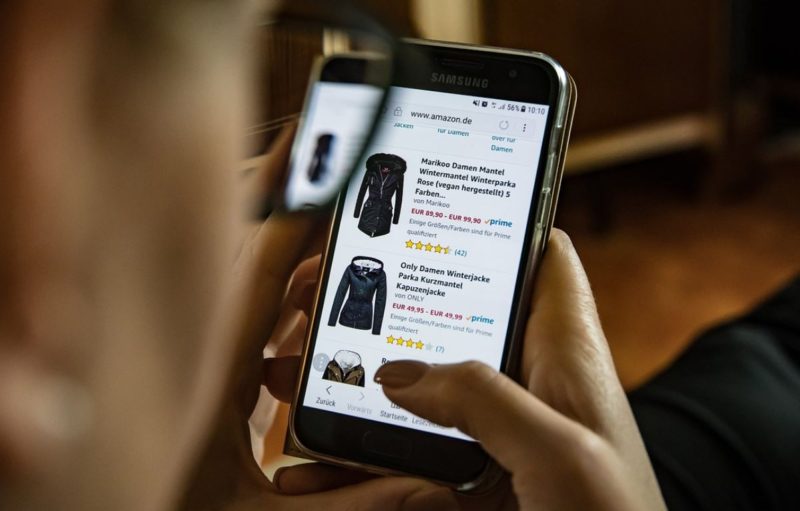 There was a time when bike shops were, and maybe some still are, throwing anyone "showrooming" with a smart phone out of their stores!
This type of "showrooming" – that is a shopper using a smart phone to take a picture of the merchandise in a bike shop and sending it to a friend for comments, or comparing bike shop pricing to online competitors while standing right in the shop – is an opportunity to be taken advantage of by the shops professional, knowledgeable customer service associates and website and social media presence.
It is also indicative of what bike shops and other small to mid-size specialty retailers need to do now to adopt the key survival strategies I will touch on later in this article.
Ejecting shoppers utilizing mobile technology is ill advised
But ejecting shoppers that are showrooming is tactical, operational and in addition to being ill advised. It is a demonstration of the consumer journey on the path to purchase, it is also totally different than the strategy of shrinking the footprint of a bike shop from 3,000 square feet to a 500 square foot "showroom" offering mechanical and technical service and populating it with real and digital samples of products that can be personalized and ordered and either delivered to home or workplace or picked up within a day or so!
Smaller showrooms that don't stock inventory are also inclusive of one of the key survival strategies.
2017 will be the first time mobile e-Commerce will overtake desktop shopping
The Smart Phone or Mobile technology has become essential to all forms of retail, including all of the versions of the American bike shop now – and as we will see, this mobile digital technology is also at the heart of all future bike shops because of its growing pervasiveness in customer convenience, which includes payment methods and the rest if the retail shopping experience.
U.S. shoppers were expected to spend nearly 45 million hours on Android Shopping Apps on their smart phones alone during the week of Black Friday, representing a 45 percent increase over the same week last year, according to research firm App Annie. It is also predicted that revenue generated through mobile Apps will break records during the 2017 holiday shopping season.
App Annie's prediction of strong growth for mobile shopping follows a forecast in early November by Adobe Analytics that 2017 will be the first time mobile e-Commerce will overtake desktop shopping. Another reason bike shops should stop ejecting shoppers with smart phones in hand and instead treat then like the opportunity they represent.
According to an article published in Retail Dive on November 27, 2017, also known as "Cyber Monday," a record US$5 billion was spent online by the end of the day on Black Friday representing a 17 percent increase over the same shopping day last year according to Adobe Analytics.
Adobe Analytics also predicts that Cyber Monday (November 27, 2017) was the biggest online shopping day in U.S. history, increasing 16.5 percent over the same day last year – reaching a one-day online total of US$6.6 billion in retail sales.
The biggest online shopping day in history
So, does "the biggest online shopping day in U.S. history" translate to an end of retailers dropping like flies, shuttering stores and filing for bankruptcies – including some bike shops?
According to estimates sent to Retail Dive, approximately 65 percent of all U.S. consumers made a purchase either online or in-store during the Black Friday weekend with a weighted average spend of US$420. Approximately 50 percent of U.S. consumers who made a purchase during the Black Friday weekend reported they spent more this year than last year.
Editor's note: Black Friday, Cyber Monday and Cyber week are now loosely defined terms for shopping holidays.
Are the disruptions in retail over?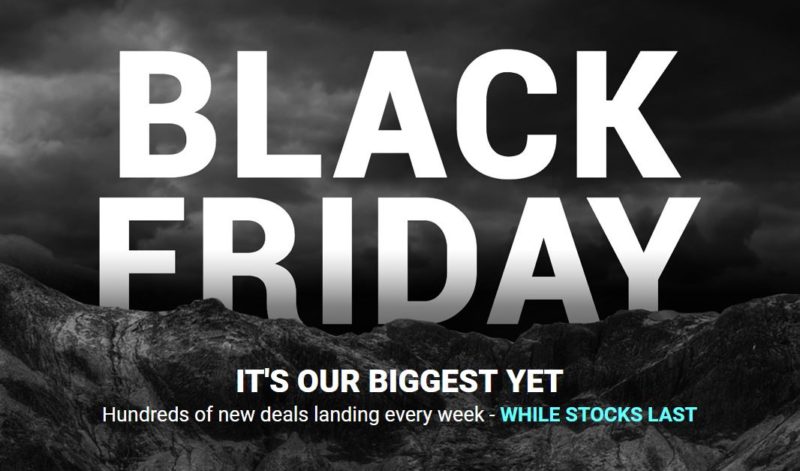 The 2017 Black Friday weekend is great news – for the retailers that survived, but according to Lee Peterson, executive vice president of Brand, Strategy & Design at WD Partners: "Your stores survived 2017. Congratulations are in order. But don't get too comfortable; the carnage is far from over.
"Investors are still dumping retail stocks and store closings and bankruptcies continue at a record pace. This year might very well go down as one of the worst for the existing retail industry ever. Until 2018, that is."
Clearly the disruptions in retail are not over, and bike shops, as well as other specialty retailers can't go back to the way it was.
Which retailers will be left standing?
Lee Peterson says: "We can say confidently that only those retailers embracing at least two of the three fundamental consumer driven strategies in our industry will be around much longer — discount (D), convenience (C), and third wave (TW)."
This takes us to the key survival strategies mentioned earlier. Discount is a consumer-driven strategy that fits into the bigger retail world and some aspects of bicycle retail, including online pure-plays, but the other two fundamental consumer driven strategies, convenience and third wave[2] are clearly the key strategies for the majority of bike shops.
The time when you could pick just one of the key strategies – is over.  It is now essential for survival that bike shop owners embrace the strategic combination of consumer driven convenience and third wave, or what we refer to as new wave.
Going forward research consultancy Gluskin Townley Group (GTG), and Light Transportation Solution Specialists (LTSS), the mobility collaborative I work with, both see the evolution of the American Bike Shop Channel of trade sorting out into the following categories of specialty retailers in the near term from 2018 through 2022 – with survival and growth dependent on how quickly and completely they incorporate into their business strategies convenience and new wave.
Multi-store chains:  Performance in the U.S. as the largest multi-store omni-channel retailer with just over 100 brick-n-mortar physical locations in 20 states along with a national catalog and online division. Performance appears to be working hard at including consumer driven convenience in its strategy and the question will be how much new wave it can incorporate into its culture, image and retail brand.
In addition to Performance there are three more companies with 25 or fewer multiple stores that are associated with one of the Big 3 IBD bicycle brands and one that has its own brand of e-Bikes with approximately 100 stores. All are Omni-channel marketers.
These Multi-store chains are located in major metro markets. All offer full service departments and some provide mobile service. As with Performance all four are working at embracing consumer driven convenience and the question going forward from 2017 is how much new wave can these multiple store specialty bicycle retailers incorporate into their cultures, images and retail brands.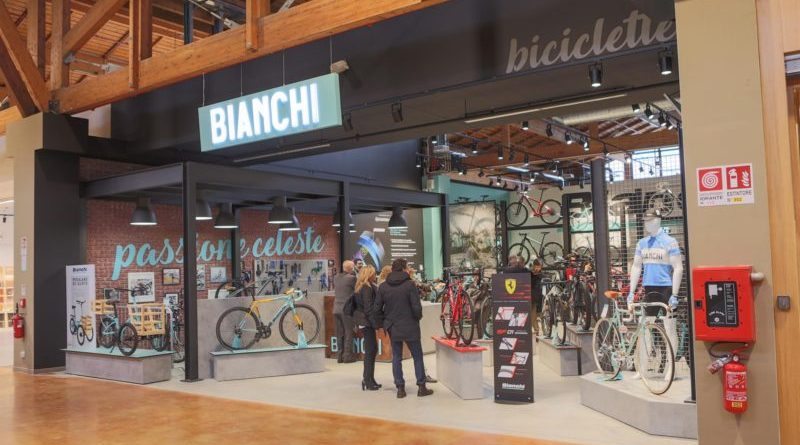 Brand concept and bicycle brand owned stores – By 2020 one or more of the top tier bicycle brands may migrate to a franchise model, or to a company-owned store model. In round numbers we now believe there are 150 to 170 brand concept stores currently in operation, and this number could grow to around 300 over the next five years depending on the business models the brands support going forward. These bike shops range from single stores to multi-store retailers with full service departments that all operate under the umbrella of a national bike brand and stock the majority or all of their merchandise from a single top tier company that has one or multiple brands.
According to the National Bicycle Dealers Association (NBDA) in 2015, 24.5 percent of all American Bike Shops stock and sell one suppliers' product or brand, resulting in just over 900 bikes shop store fronts (inclusive of the 150 to 170). 47 percent of the 900 or 425 bike shop store fronts are Trek dealers, 23 percent or 200 are Specialized dealers and 20 percent or 181 are Giant dealers.
In 2016 through 2017 an accelerating trend emerged whereby the Big 3 bicycle brands in the IBD acquired a growing number of their independently-owned bike shop customers. The trend has been acknowledged by one brand as providing a way for bike shop owners who want to retire with a way to sell their businesses. Other observers have offered the opinion that the big brands are purchasing the dealers that owe more than they can pay, and this strategy allows control of the bike shop by the brand as opposed to control by a bankruptcy court.
The survival of this group of bike shops in the near term, between 2018 and 2022 is totally dependent on their corporate brand owners and how quickly they adopt and invest in consumer driven convenience and new wave strategies – or not.
Independent specialty bicycle shops – are mostly single store, with about 10 to 12 percent owning two or more stores, typically in the same community or metro market. Annual revenue is across the board as is store size. Full service departments are standard, with some mobile service. The markets served are between major metros and large suburbs with a shrinking representation in mid to small communities. This group represents the "typical" bike shop of the last twenty-years.
According to the NBDA, about 80% of these bike shops actively use their websites as marketing tools. While we don't know the number with commerce enabled websites, we do estimate that 25 to 30% are actively engaged in some form of online sales. Even if the percentage is higher – it is too low and represents one of the primary vulnerabilities of this group of bike shops to the demands of today's technology empowered consumer, including smart phone technology.
There were about 3,500 store fronts in this category at the end of 2015 and this will contract to between 2,200 and 2,500 by 2020 – if there is no broad interest on the part of this group of specialty bicycle retailers in changing the way they do business to embrace consumer driven convenience. This means commerce-enabled websites and omni-channel marketing and customer service integrated with new wave business strategies.
Online pure-plays – will grow as existing European online bike brands enter the U.S. market. For the past two decades, through most of 2017 the U.S. bike shop channel of trade has not actually been in competition with a large scale online retailer of complete bicycles. Current data from the National Sporting Goods Association (NSGA) shows that the online channel captured almost 8 percent of estimated total U.S. new bicycle sales in 2015. We anticipate that as the European online bike brands gain market acceptance their presence in the U.S. will grow and their share will grow to somewhere between 10 and 12 percent in the near term out to 2022.
Online pure-plays generally have embraced discount (D) and convenience (C), but it is not possible for web-based businesses to embrace the strengths of new wave including the third-place component. Some online pure-plays offer mobile service and delivery, but they still can't fully embrace and execute a new wave, or (TW) strategy.
New wave (third wave) and Outlier bike shops – are independent specialty retailers, including some new to the business, that took action over the past eight to ten years to take the best attributes of a bike shop and human powered mobility, embrace consumer-driven convenience, meaning online and mobile technology and combine the result with coffee shops, cafés, juice and beer bars to create a third-place [3] that attracts consumers that wouldn't ordinarily enter a bike shop.
This is the essence of what differentiates a new-wave specialty bicycle retailer from all other bike shops, and is undoubtedly what you have been wondering about.
The definition covering new-wave, third-wave and outlier bike shops is: A consumer centric third-place retail environment that is friendly and welcoming, providing convenience including omni-channel access, social media connectivity and full service as part of an extraordinary retail experience that attracts shoppers who would not ordinarily even enter a bike shop and converting them to customers for life.     
Bicycle products will range from locally made and custom, boutique U.S. brands to European brands, with a mix of used and bike rental and bike share. The first of the new wave bike shops to emerge in the U.S. market are urban and family-oriented and also are active in reaching out to women, all generations and multicultural diversity in their neighborhoods and communities.
New wave bike shops are, for the most part very profitable because they are not tied to the old mainstream economy and financial model that comes with all the other bike shop brick-n-mortar retailers that currently exist. And because the owners are free to make a fair profit margin on all the products and services they provide, they can employ any business model and merchandising mix that will benefit their bike shop business, including, but not limited to locally made, personalized and private-label bicycles, showrooms, 3D-printed products and parts, pop-up-stores, a commerce-enabled website and social media.
There is a high probability that this or a variation of this new-wave business model incorporating smaller footprint showrooms will spring up in the mid to small communities that don't have a bike shop today.
We estimate that there were about 190-200 new-wave bike shops at the end of 2015. However, we believe this group will grow to over 500 or more by 2018, and will continue to grow exponentially thereafter.
The bike shops of the future
We see the varieties of new-wave as the bike shops of the future that will actually prosper between now and the mid-range – that is through 2027. This convenience-new-wave or (C) + (TW) business strategy has already changed the financial model for the typical bike shop so that current metrics will no longer be appropriate or viable.
Not for profit community bike shops and for profit used bike shops are subsets of the new wave category. Preliminary research supports the premise that where community and neighborhood bikes shops exist bicycle ownership and riding participation increase. There is the potential for the new-wave bike shops partnering or otherwise supporting not for profit community bike shops and used bicycle shops as focal points to grow bicycle ownership and riding participation one neighborhood and community at a time.
Half measures simply aren't an option anymore. The e-commerce pressures, the continued disruption, suppliers acquiring bike shops, the lack of profitability and store-closing carnage — all of it isn't going to stop without a clear bike shop channel vision. The vision isn't going to come from the top, that time has passed. It has to come from what is proven to work and to be profitable from the bottom of the bike shop channel and work its way up.
Bike shops need to live and breathe their survival strategy within their store brand positioning. More than that, they must go further by starting to do things better than anyone else and ignite their retail competitive fire that I saw up front during the rise of Total Concept and the Bike Boom, and not losing sight of it again.
For bike shops, moving towards being more new-wave, or third-wave (TW) is a no-brainer. It's the only strategy that brick-n-mortar retailers can still do better than Amazon and all online pure-plays and it has the elements required for small independent specialty retailers to generate high quality profit margins that allow investment in staff, systems, retail technology, merchandising, promotion, out-reach and constantly reinventing the retail environment.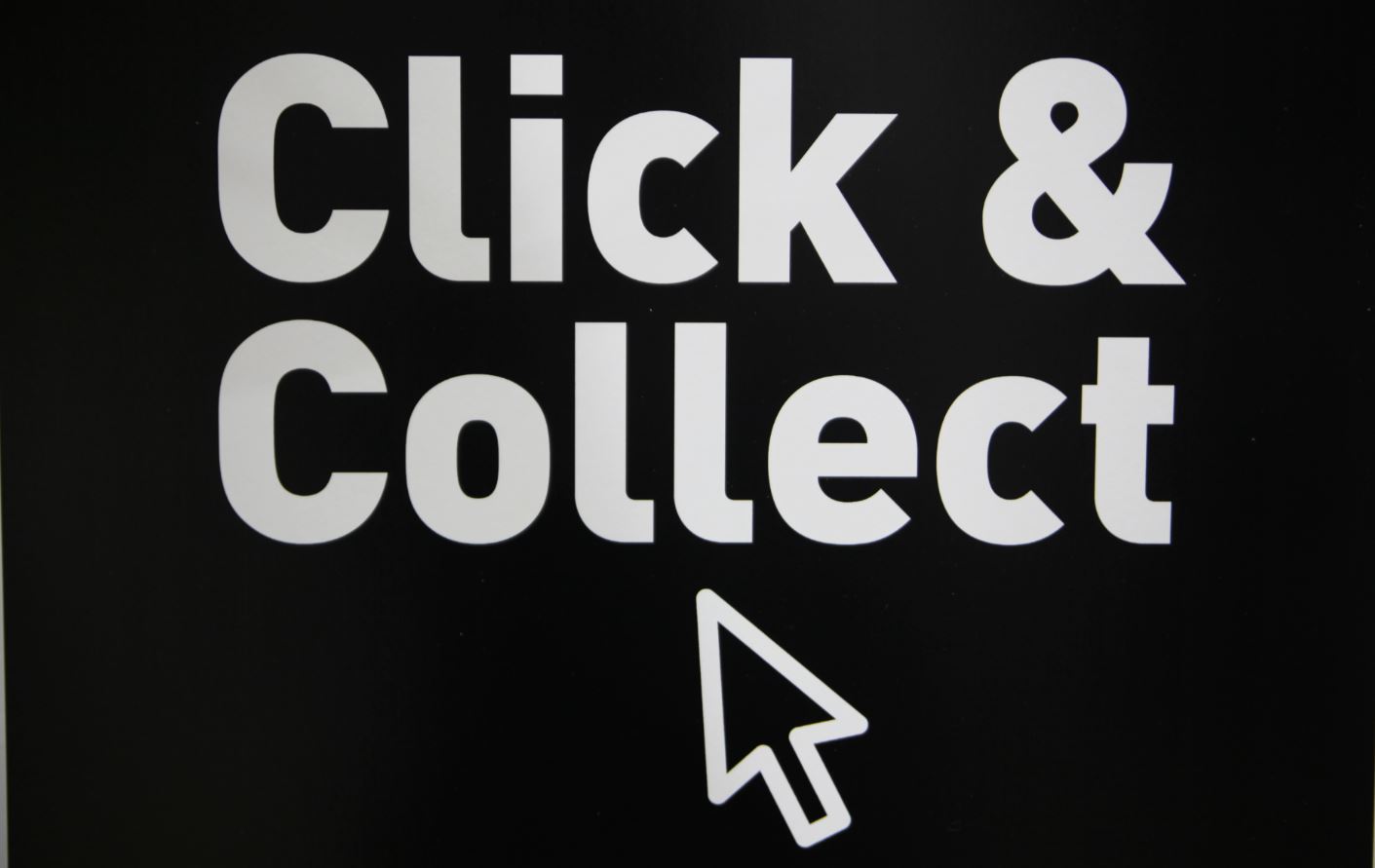 Consumers empowered by technology are driving convenience (C) to enable them to shop and purchase when and where they want to and they are challenging retailers, including bike shops to be entrepreneurial, invest in their people, create exciting experiences inside the store, and work hard at quality and being a part of a customer's identity and lifestyle.
The bottom line – the successful bike shop of the future will be a place where shoppers who would never think of walking into a bike shop, will feel welcome and not only visit frequently, but come to for lifestyle solutions and in the process find their third-place and are converted to customers for life!
[1] In her book: The Signals Are Talking author and noted Futurist Amy Webb defines "Near Term" as five years and "Mid-Term" as ten years from the current year into the future.  We are in the early stages of the Fourth Industrial Revolution that builds on the Digital Revolution, representing new ways in which technology becomes embedded within societies and even the human body.
[2] Third wave (TW) is a term for innovative specialty retail formats coined and used by WD Partners and corresponds to the terms new wave and outlier bike shops introduced and used by the Gluskin Townley Group in 2012 to indentify new, innovative bike shop formats and business models. 
[3] Third-Place as a retail term was first identified and defined by Paco Underhill in his book Why We Buy and put into action and embodied in the vision and mission statements of Starbucks and Panera and employed by Harley Davidson and Apple retail stores.  It means the third place consumers would rather be when they are not at home (the first place) or work (the second place).