Trego trolley turns any bike into a cargo hauler
Spotted at Eurobike and teed up for launch soon, the Trego Trolley is a new take on adapting the bicycle's cargo carrying capabilities.
Patent approved in China and Taiwan and PCT pending in Europe and USA, Zaky Friedrich's invention removes a bicycle's front wheel, replacing it with a new responsive dual-wheel setup capable of hauling 40KG of goods.
The titling wheel allows the rider to turn into corners (and even carve skate park transitions) all while keeping your load secure and level.
Connected or removed in seconds without any permanent modification or tool use, when removed the Trego doubles as a trolley. Should the rider prefer to have the load at the rear of their bicycle, Trego also attaches at the axle, doubling as a trailer.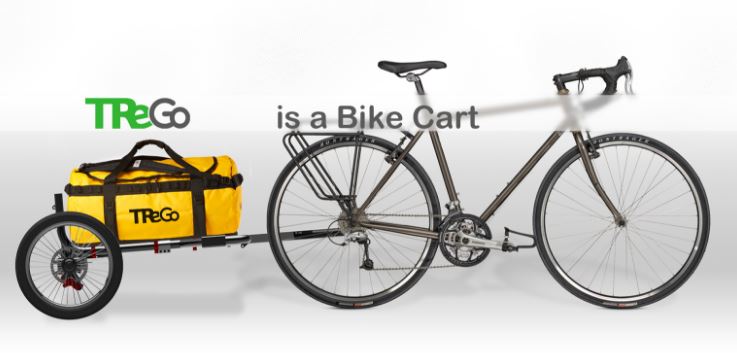 The firm is touting the Trego as a space and cost-effective way for people to access the cargo bike market without having to buy and entirely new bike.
Head over to trego-trolley.com to be kept in the loop of when this one's coming to market.