Viking to launch new 'Roadmaster' model at Cycleexpo tomorrow
Manchester-based bike brand Insync – owned by Hero Cycles the world's biggest bike maker by volume – is to formerly launch its new Viking Roadmaster bike at the Cycle Expo Yorkshire at the Yorkshire Event Centre in Harrogate.
The Insync brand is operated by Hero's UK company Avocet Sports which will unveil the Viking Roadmaster at its Insync outdoor stand at the expo where the public will be able to ride its full range of bikes. The Viking Roadmaster is one of 12 new models Avocet has made under the iconic Viking brand. Avocet earlier this year revived the classic 110-year-old Viking brand, which once dominated British road biking in the 1950s and 1960s.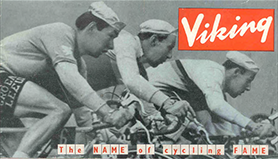 Avocet UK CEO Sreeram Venkateswaran said the company is excited to launch the Roadmaster at Cycle Expo.
"We're passionate about cycling and making bikes for the family rider," he said. "The Roadmaster very much fits with this and is made for commuting and keeping fit.
We want to encourage families to take up cycling to spend quality time together, improve fitness and enjoy the great outdoors.
We understand pressures on family budgets which is why we have designed a range of bikes within an affordable price range.  Our team has also brought back the classic Viking logo with minimal retro graphics for a better urban look."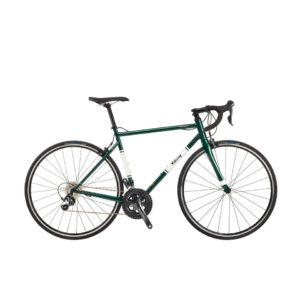 Mr Venkateswaran said the Insync stand will feature its full range of bikes for the UK under the Insync master brand launched in May this year. And Insync ambassador Shanaze Reade, former three time BMX world champion, will be attending the fair to give a talk on the range as well as some tutoring for riders.
Mr Venkateswaran said Avocet has also made a fundamental change to its sales strategy by deploying a new multi-channel approach to support the new Insync range. He said Insync will be available to consumers through the traditional Independent Bike Dealer (IBDs) sales channel along with a new direct to consumer sales approach. This will take the form of a new online sales platform called www.insyncbikes.com