How track and trace has become important to bike fleet managers
The subject of how the bike and cargo bike fits into the inner city delivery ecosystem has never been so in focus. Specialist IoT OEM Paztir writes on how fleet modernisation adds to business efficiency…
Last mile delivery is becoming an increasingly competitive environment, with technological advances adapting to the challenges of growing fleets, producer demands and customer expectations. Today, businesses want more speed, security and efficiency in their operations – and demand solutions that evolve with their changing needs.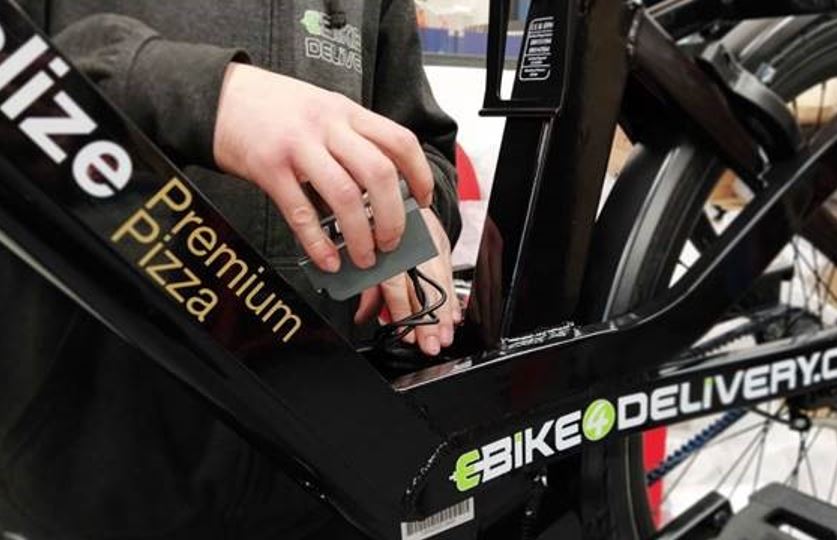 Tasks such as key management that were once done manually are no longer sustainable as fleets grow and the optimisation of processes become essential to the success of last mile delivery services. It also becomes increasingly difficult to keep drivers and vehicles safe, manage maintenance and track performance as fleets scale.
With the increasing usage of delivery bikes in last mile delivery, fleet owners are now looking for solutions that simplify the time consuming and costly process of managing security, maintenance and tracking across different providers and platforms. Delivery bike producers are forming associations that are actively calling for the standardisation of cargo bikes to streamline operations.
The technological development of both hardware and software aims to provide fleet owners with a competitive edge using turnkey solutions. Fleet management software is developing quickly, adding features that help increase efficiency, lower maintenance costs and make delivery bike operations more profitable.
Fleet owners now have a number of compatible bike options ready to turn into e-bikes for their smart fleet – and selecting the perfect bike largely depends on the types of delivery and loads they are anticipated to carry. Regular bikes are commonly used for food delivery and lighter loads with a 100kg capacity cargo area positioned at the front of the bike.
The Long John Bicycle is a popular choice used to manoeuvre busy city centres, while Cargo Tricycles are chosen for heavier 100kg to 300kg loads and are ideal for comfort in all conditions. For more stability and extra storage capacity some fleet owners select a four-wheeler delivery bike.
Once the right delivery bike is selected, the next step is to choose a smart lock that can keep bikes safe on every journey. Security is a key concern for fleet owners that want to protect their bikes and cargo from theft.
The Axa lock is often chosen to fit the thicker tires of cargo bikes while Southco or a simple mechanical latch is a popular choice for cargo boxes. Modern fleets are now utilising parking brakes on cargo bikes to protect heavy loads – so whichever lock fleet owners choose to protect their fleet, implementing a smart keyless solution helps them achieve a safe and profitable operation.
Along with a keyless solution, the Paztir IoT device transforms any delivery bike into a smart vehicle, allowing fleet managers remote access to manage and track their entire fleet on one platform. Smart Locking operates using proximity detection and enables drivers to lock and unlock with the touch of a button.
The keyless system saves time, improves bike security, increases delivery speed and creates a smoother day-to-day operation for both fleet managers and drivers. It's operated through innovative software that can be remotely operated from any device.
Easy to use software allows users to operate locks, assign drivers and monitor their entire fleet in one easy-to-use, customisable app. Fleet managers can stay in full control of the data that matters including tracking, riding behaviour, performance, battery and motor data, all saved in the cloud, a fully traceable and GDPR compliant platform.
Track and trace technology uses real-time data to help fleet managers accurately plan journeys and increase delivery speed with fleet optimization. With remote tracking, users get a clear overview of lock status, live GPS location and estimated times. View and manage all data from existing logistics software in one app using advanced API access.
More than anything, Paztir offers a complete solution for IoT technology, smart locking and fleet management all in one place, giving fleet managers control and peace of mind over their operations in a single platform. It's the professional, proven method to prepare the modern delivery business for success.
To learn more about turning last mile delivery into a faster, safer and more affordable process for your bike fleet owning customers, visit www.paztir.com.