Oxford Products talks hiring talent, bike boom growth and house goods
Always there for any bike shop wishing to carry depth in the low-to-mid tier of the market, Oxford Products' Commercial Head David Jesson discusses how economies of scale have positioned the business well to supply a broader base in the cycling world…
Coming to each cycle market challenge with a heritage of motorcycle product development, Oxford Products has always been able to design and source a range of goods more than capable of keeping most IBD customers happy. Started in 1973, the business has stood the test of time and today it can be found in a 100,000 square foot plot in Witney, Oxford, from which it distributes a deep portfolio of goods, both in-house designed and brand name. Among those brought in you'll find goods from Muc-Off, Kali Protection, Fibrax, Cyclo Tools, Impac, Schwalbe, Taya and Weldtite, to name just a few.
What the distributor describes as a "journey back into the IBD market" received a huge boost during 2020 when the market suddenly rose all at once. During this time sales went from a strong 30% to 40% growth per annum to over 100%. That trajectory will be helped along by Oxford's most recent cycle market hire – a familiar face to many in the north – industry veteran and regional sales manager for Scotland, Bill Kennedy.
That growth has continued into 2021, as the company's commitment to holding generous stocks has combined with continued investment in new and innovative products. A growing team of product developers based at its Oxfordshire HQ has been busy design technology and testing equipment in-house.
The results of this are evident in the company's Autumn/Winter 2021-22 offering, where an expanded and improved lighting range is accompanied by Oxford's first foray into apparel.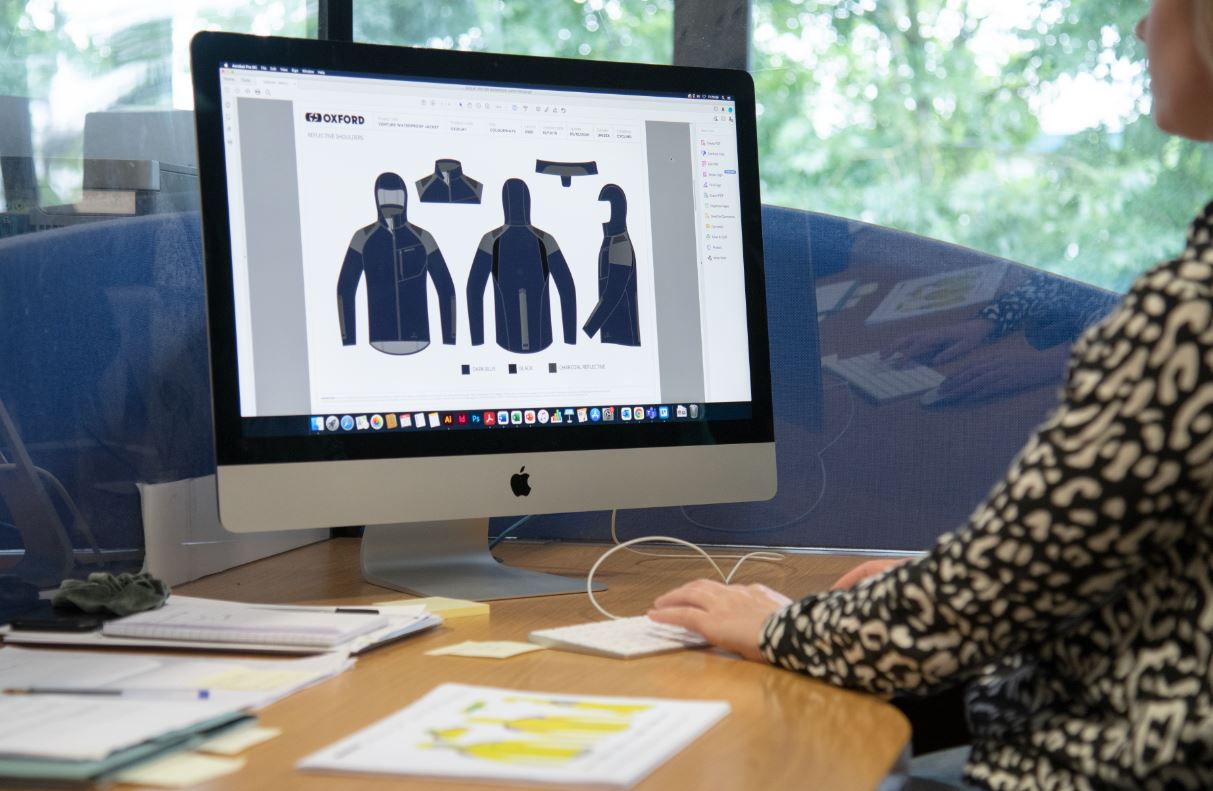 A dedicated apparel team brings a wealth of experience from the worlds of sportswear, fashion and technical safety equipment. The range you'll see has benefitted massively from knowledge drawn from sports brands, such as Reebok, Nike and Alpinestars, as well as fashion labels River Island, Lee Cooper, Paul Smith, Boohoo, Primark, Zara, Calvin Klein and G-Star.
Therefore, this is more than a toe-in-the-water affair and according to the cycle market team, just the start of a major investment in practical, technical but – in line with Oxford's consumer promise – surprisingly affordable rider wear.
Oxford's commercial head David Jesson explains the concept: "At Oxford we believe that life is simply better on two wheels. So, everything we do is about making it easier to spend more time and, by inference, better time in the saddle.
Having spent the last five years establishing Oxford as a major player in the 'powered' clothing market, we now have huge capabilities and a sophisticated global manufacturing base to back it up. We have now turned our attention to the pedalled scene.
Using well proven material technologies and combining our in-house test laboratory with real-world product development, we have created the foundations of a great cycle apparel range, which we think the market will love."
Each garment has its own 'tech pack' created from scratch; this is a heavyweight document detailing every material, trim, panel cut, stitch, pantone reference, etc. That 'tech pack' document is subject to the same scrutiny regardless of end user; Oxford researches, designs and takes every garment through the fit process using rider feedback at every stage.
Jesson goes on: "We have developed our own sizing patterns based on a combination of real people from the cycle world and a massive amount of data from the world of fashion. The idea is to give riders a better fit, better construction techniques and a better riding experience. This all feeds nicely into our mantra: 'We make life on bikes better'"
The core AW2021-22 range consists of two jackets, two gilets, two over-shoes and an already very successful range of gloves.
The new jackets and gilets have been designed to serve two types of end user, with the appropriate fit, style and material choices. Namely, the 'Endeavour' jacket and gilet are aimed at the casual cyclist/commuter; the corresponding 'Venture' products at the enthusiast end of the market and will provide retailers an upsell for the beginner turned regular.
Outside of the own-label goods, Oxford Products has just welcomed on board cycle computer label Sigma, stock of which is now available. Trade accounts can contact the distributor on +44 (0) 1993 862 300.