Dales Bike Centre launches crowdfunder to expand Yorkshire cycle hub
Dales Bike Centre, based in SwaleDale, Yorkshire, is crowdfunding to raise £150,000 to help expand its all-in cycling hub.
The centre has proved hugely popular for cyclists since it opened its doors 10 years ago, and has been struggling to meet the demands of those wanting to stay at the centre or ride in for tea and cake.
Over the last two years, the centre's staff have been working hard behind the scenes to secure planning permission to extend the hub, and were rewarded when they were granted full permission in May this year.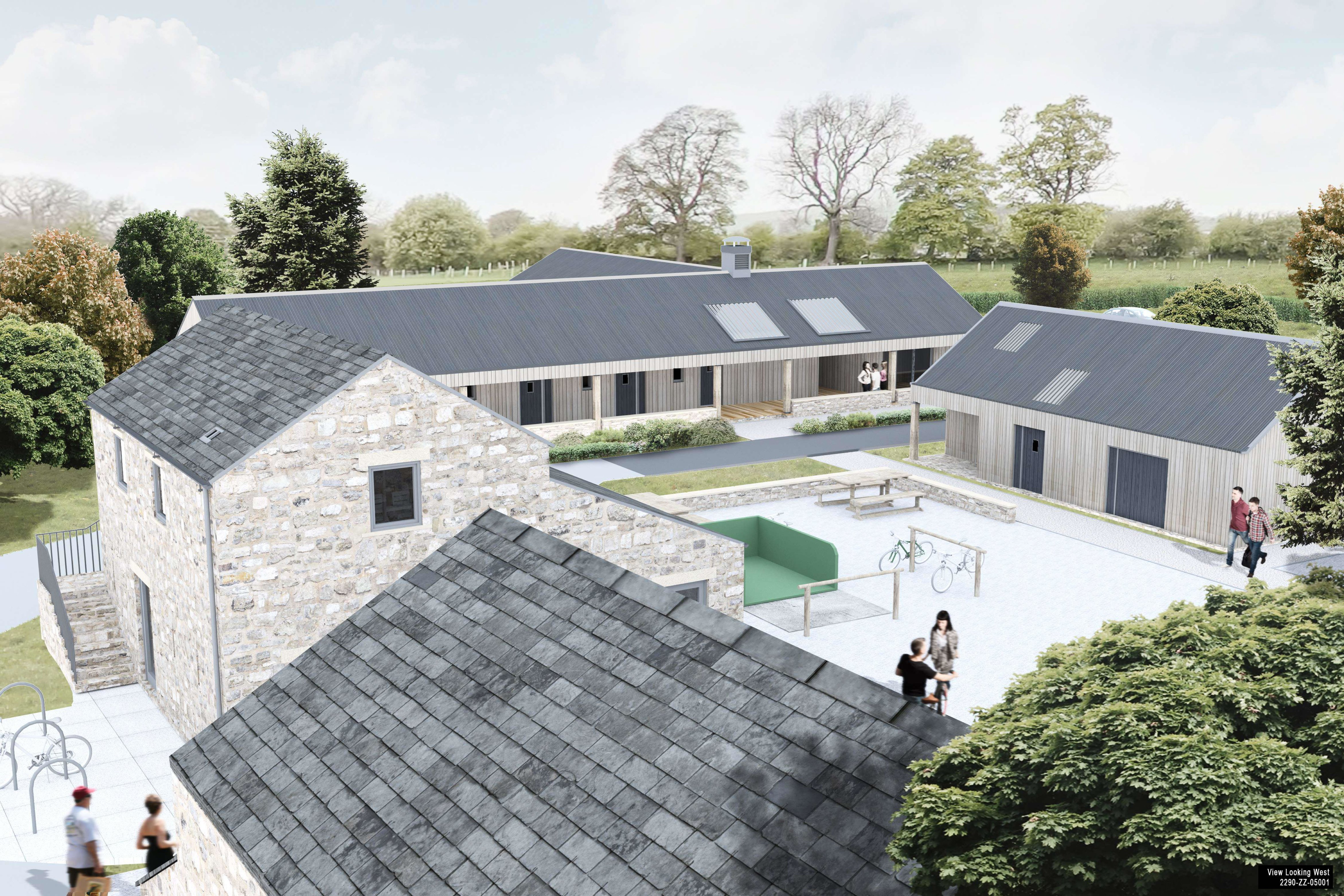 The plans include a brand new cafe building designed to extend indoor seating capacity to 70 covers, "so no-one misses out on Brenda's cake and delicious local-sourced food!" The cafe will feature a grass roof and glass elevated front, with a glass link constructed to join up with the current cafe.
During the colder months, the cafe's underfloor ground source heating system and log burner will keep cyclists warm and dry, with a surround sound AV system to keep people entertained. Alongside this, the kitchen will be completely refitted to cater for the growing number of customers seeking out the centre.
For riders wanting to stop over at the centre, another accommodation building will be added, seeing the construction of five double/twin en-suite rooms and three family en-suite rooms. The building will also include a larger and secure guest bike storage, more rental bike space, a new sauna room and laundry room.
The centre's parking space will be re-positioned and expanded, with 110 metres of dry stone wall built in-keeping with the Yorkshire tradition.
However, the cost of the project has come out higher than expected, hence the launch of its crowdfunding appeal. The total cost of the project comes to a hefty £1.3 million, with the centre submitting an application for a rural development grant and loans from the bank.
Stu Price, of Dales Bike Centre, said: "the project cost of near £1.3million is an eye watering number which is why we're looking for a bit of help. There's a whole range of ways you can be part of the crowdfund, from £20 to donate a Yorkshire stone towards building a dry stone wall, a £50 cake token, membership discount cards, pre-booking one of the swish new double/twin en-suite rooms at a reduced rate of £80 for a 1 night stay or even Sole Use of the whole site for a product launch or training camp maybe."
"We're really excited about the project, admittedly we weren't anticipating the costs to come in quite so high.  This crowdfunding, essentially by pre-selling the rooms we're going to build will take a huge amount of sweat and stress out of raising the total amount needed.  Fingers crossed our biking friends out there are keen to get onboard."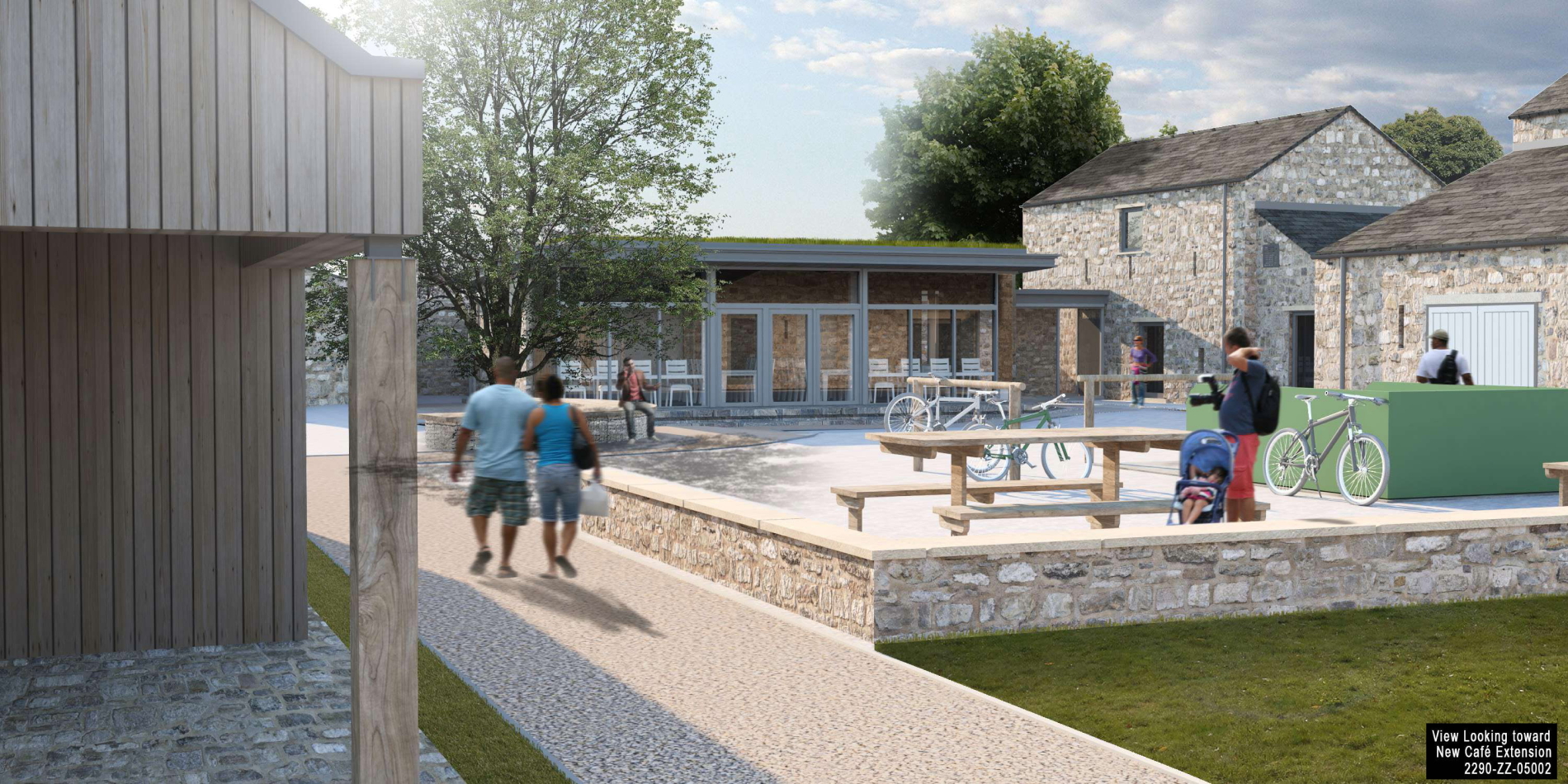 The centre is expecting to have created an extra six full-time equivalent jobs within three years, with its increase in turnover expected to have a direct positive impact on its local suppliers.
The projected build time is 38 weeks, which sees completion at the end of November 2019.