DT Swiss introduces new 240 hub, with increased reliability and less wear
The team at DT Swiss has developed its popular 240 hub and equipped it with the latest Ratchet EXP system to maximise reliability.
According to the firm, the revamped hub has an increased bearing lifetime, is lighter, with less wear and is simple to maintain.
DT Swiss has integrated the bearing into the threaded ring, allowing the bearing distance to be maximised. The increased distance further supports the axis, resulting in less deflection of the axle, protecting the bearings and increasing their lifetime, so said the brand.
The bearing distance is limited by the size of the freehub system. In the previous system, the drive side bearing had to be placed next to the threaded ring which meant that the distance could not be increased. The integration of the drive side bearing into the threaded ring increases the bearing distance, resulting in a 15% improvement in axle stiffness.
In terms of wear, a single cylindrical spring ensures faster full engagement, increasing reliability.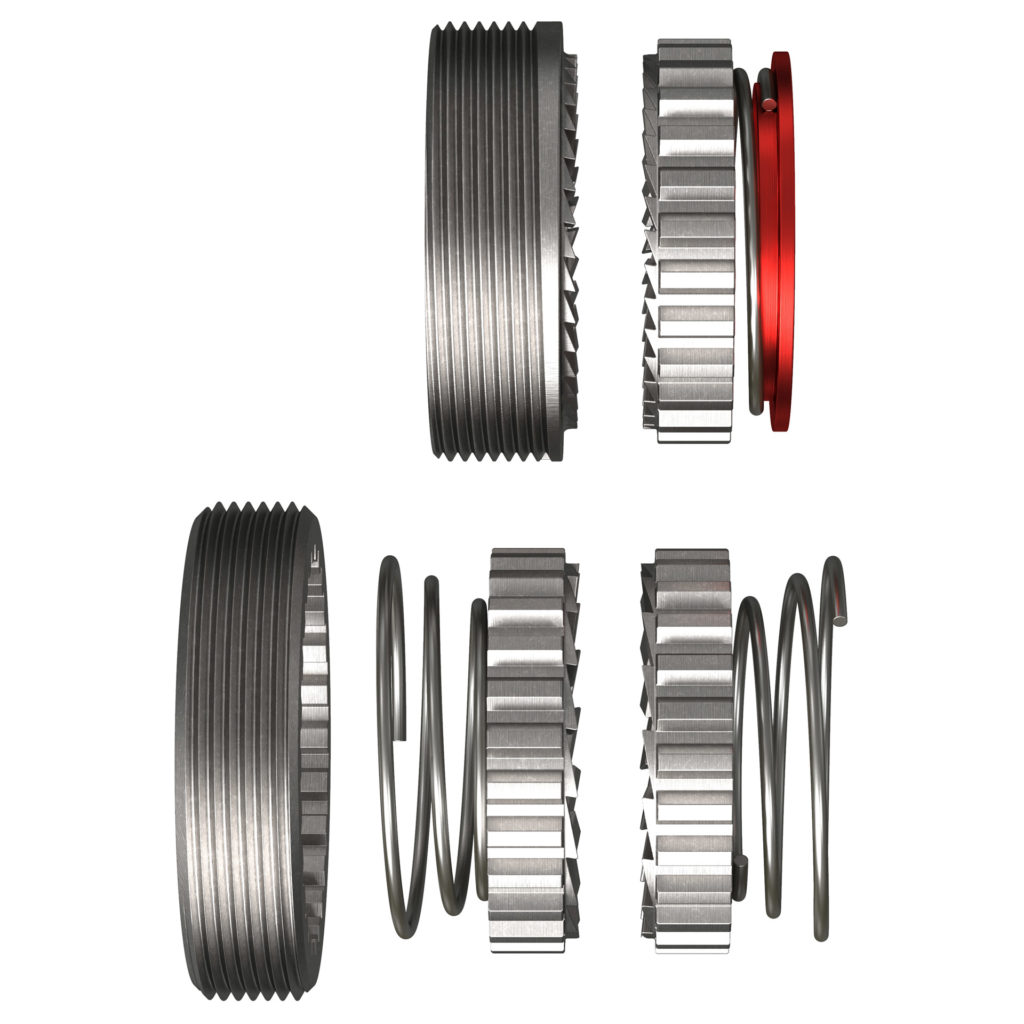 Faster full engagement: The previous system required two conical springs to ensure proper alignment of the two ratchets. The fixed connection of the inner ratchet of the RATCHET EXP with the hub shell allows to use only one cylindrical spring, to ensure proper alignment of the moving ratchet. This results in faster full engagement and eventually reduces wear.
Featuring an incorporated notch, the newly developed shape of the endcaps simplifies disassembly significantly and therefore makes the maintenance even easier.
The full engagement of the ratchets creates a large contact surface and therefore low surface pressure that leads to superior reliability.
All teeth on each of the ratchets engage simultaneously every time. In comparison, the engagement surface of pawl hubs is rather small. With the Ratchet System, the whole front face engages, creating much lower surface pressures.
Not only is the reliability improved. The fusion of ratchet and threaded ring reduces the number of single parts of the system what offers an important advantage. There's more on DT Swiss' new hub online – www.dtswiss.com