Interview: New NBDA president leads call to focus on increasing ridership
Having taken over the presidency of the National Bicycle Dealers' Association in January, Heather Mason is underway reshaping the U.S. trade body to focus on increasing ridership alongside the non-profit's member base. In her first interview with CI.N Mason discusses education, outreach and profitability…
How has your first month at the head of the NBDA treated you?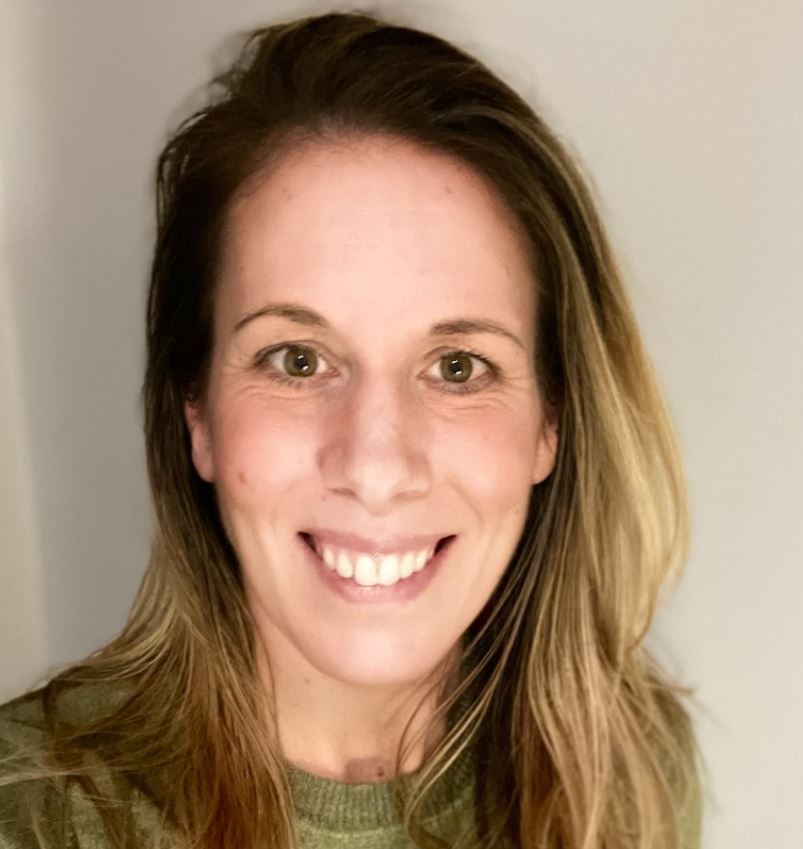 Thanks, it has been very inspiring. The outreach from suppliers, bicycle retailers, media and advocacy organizations has been tremendous. In just a short time we have strategized an invigorating plan for the first year that will focus on member communications, benefits and educational pieces.
What early enquiries have members made now that they can see a fresh start underway – is there a wish list for near-term progress?
Great question. Since my first email introduction to members I have asked for honest feedback on not only general feedback, but also what programming they would like to see moving forward. The response has been positive, with a clear direction pointed at increased networking opportunities not only between members, but also between retailers and suppliers. Several other topics center around training, profitability analysis and tech platforms.
You are bringing a variety of supply chain experience to the role. To what degree is this helping see things from all perspectives and adjust the direction accordingly?
I think my unique background of shop manager, owner and supply side manager all help me understand the areas that could be improved upon for the industry. I know we have defined goals of what we are trying to achieve on each side, but I know that communication and how we deliver the message will allow us to find some commonality and possibly better our industry moving forward. We all need each other, and I hope that I can use my background to inspire real talk that could move the industry toward a healthier future.
At around 75 years old the organisation's priorities have adjusted over time. In 2021 is the mission still revolving largely around education, advocacy and market research? 
Yes, our goals are very much the same, although we are leaning more heavily on education and networking ourselves and bringing in more partners to work with on advocacy and market research.
Our P2 program is a great example of education and market data coming together through networking. We also have our podcast Bicycle Retail Radio, our SuperWebinars, our Dealer Forum, and our blog Outspokin' which are also based in educating retailers to foster a stronger industry overall.
Who's with you on the board of directors now and has there been any rotation here?
I am fortunate to work with an amazing group of shop owners that make up our board.  We had some recent rotation to our organisational chairs. We now have Peter Henry (Board Chair, Landry's Bicycle); Mike Jacoubowsky (First Vice Chair, Chain Reaction Cycles); Chad Pickard (Second Vice Chair, Spoke-N-Sport); Phil Cohen (Treasurer, Chain Reaction Cycles); Amelia Kegel (Secretary, Wheel & Sprocket); Tim Krone (Pedal); John Robinson (Johnny Velo Bikes); Kent Cranford (Motion Makers Bicycle Shop); Joseph Du Bois (Trek Bicycle Stores- South West and South East Florida); and Chris Kelly (Topanga Creek Outpost)
In the UK our trade bodies have gone to great lengths to forge links with Government in recent years. How well connected is the NBDA to the new administration and how will you aim to help shape cycling policy using the combined voice of the NBDA?
The NBDA works closely with People for Bikes and the League of American Bicyclists on federal and local policies. We routinely help these organizations with visiting Capitol Hill meetings or contacting retailers for their assistance petitioning their state or local government officials.
As far as policy goes, this new administration appears to have a far warmer stance on climate goals, among others. Do you anticipate better times ahead for the bike industry in terms of infrastructure and incentives to take up cycling (and e-bikes)?
Yes, Biden has hired people who we know are aware of the positive economic and environmental impact of bicycles and we are working with People for Bikes to raise awareness for an electric bike purchase incentive.
Bicycle retail has evolved significantly in recent years – have any retailers in particular impressed you with their foresight or business adaptation and why?
It certainly has! I am very impressed with the retailers that I see focused not only on their in-store appearance, but also their online presence. The retailers that have accepted the philosophy of adapt or die.
During the past year, there were many areas that retailers had to decide to excel; from navigating in store restrictions. to home delivery and online sales. Those retailers who choose to show up every day and modify as needed- those are the ones who caught my eye.
What do you perceive as cycling and the industry's largest challenges looking forwards?
I go back to something so simple but really at the heart of it all. I truly believe that before this past year and the bike boom, we were losing ridership. That the younger tech generation was finding alternative points of recreation.
We need to keep these new cyclists enthused, as well as continue to look to those who have not found our sport yet. I challenge the industry to create opportunities for ease of entry into our sport, adapting E bikes and programs for kids and adults who have yet to learn to ride. We need to create safe riding areas and continue to advocate for opportunity. We need to not only sell, but educate consumers on our industry, on the benefits of cycling and the adventure to be found in our lifetime sport. We all need to be champions of cycling to continue to see our industry thrive.
I would say electric bikes are making the biggest impact in driving new uptake as it stands, then cargo. I feel the US has yet to see the value and opportunity in the cargo market. It's one to keep our eyes on.
What are the benefits of being an NBDA member?
Not only do members get to work with a super motivating and inspiring president, but access to content that can change their business. From webinars with industry experts and suppliers, to networking with members via our virtual platforms, members get first hand access to pose questions and get answers from retailers with multiple years' experience. Listeners on our podcast, Bicycle Retail Radio gain actionable tips to increase their business profitability.
The membership benefits are huge, but at the end of the day it is also the kudos that comes from placing the NBDA logo on your website. The logo symbolizes to the consumer that your business cares about the industry; that you place value in integrity, inclusivity, collaboration, excellence, responsibility and entrepreneurial spirit. In the end that you care about your community and your commitment to provide the best customer experience around the bicycle possible.
CyclingIndustry.News and the NBDA recently joined forces to better serve the U.S. market with content, as well as provide the trade orgs members with exclusive data and recruitment discounts. To find out more head here.