New products: SNĒK, Vel, Garmin, Hope and 3T
SNĒK 
Not heard of SNĒK before? That's because this Kickstarter is a new project from Jonny Hintze, a graphic designer at Enve Composites.
With room for more, the water resistant pouch includes a 5 & 4mm allen, T25 and flat head screwdriver. It'll also house a phone measuring H: 5.44″(138.8mm), W: 2.64″(67.1mm), with a port for headphone access allowing rider's to listen to music while they ride, if they choose.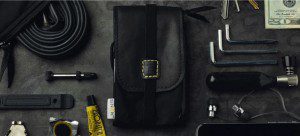 The designer has also produced an "all in one tyre lever" that'll remove a valve core, open a bottle and remove a tyre without rim damage too.
As part of the fundraiser you can get your hands on one of these for just $9, or a pair for $18. With  metal core they should justify the investment.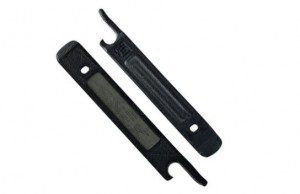 For more from the brand, follow the Twitter here.
Garmin
Fresh off the back of coming out on top in a class action lawsuit, Garmin has announced a new accessory for its Vector Power Meter.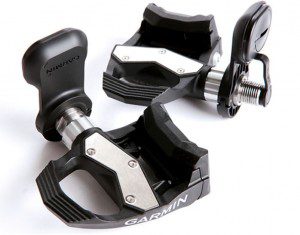 Compatible with the Vector 2 and 2S power meter systems, the new easy install pedal cartridge kit now allows riders to use the popular Shimano Ultegra PD-6800 pedal platform with the Garmin Vector power meter system for smarter training and better cycling performance.
The Vector Shimano Pedal Cartridges will retail at £99.99 in the UK.
It's not just new staff for Cooke Components this week, house-brand VEL has further built on its range with new hand pump and saddlebag additions.
Officially first shown at The Bike Place Show, but now  in stock ready for immediate dispatch to shops is the VEL Air Flow Pump. This features CNC alloy construction in a durable black anodised finish. It is road and MTB compatible with both Presta and Schrader valve compatibility. The unit weighs in at just 95 grams and retails for £29.99.
Accompanying the Air Flow Pump is the VEL C02 Flow Inflator. Again, this is of CNC alloy construction and features a black anodised finish. It is designed for use with threaded cartridges and weighs a mere 10 grams. Retail is £14.99 with immediate availability.
A range of saddle bags also joins the VEL family in time for Spring and Summer. The saddle bag range includes a fully waterproof option with roll top design and prices range from £17.50 to £18.99 for the waterproof bag.
The company has also announced additional colourways for their VEL Race Cage and Mamba bar tape.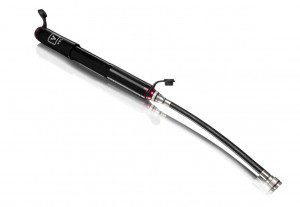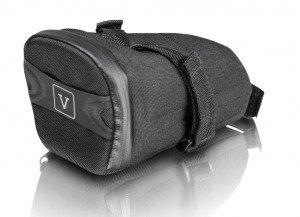 3T

Not brand new, but worthy of a mention having just been gonged with a prestigious Red Dot Design Award.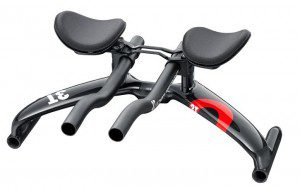 The Revo Aerobar was judged by a panel of 41 design experts to be a highlight of some 5,200 product submissions.
3T's Revo is an in-house design that breaks entirely with tradition, literally turning aerobar design through 180°  by attaching the basebar wing to the front of the grips instead of the back.
Hope

Pre-orders are now being taken on both the new cassettes and carbon seatpost – the first product to roll out of Hope's new in-house carbon facility – though further exciting projects have been teased.
Featuring 24 individual 'plies' of carbon pre-impregnated with a highly toughened epoxy resin system, Hope's new post utilises the highest strength standard modulus fibre available to the manufacturer. The post will retail for £130 and weighs 195 grams for the 27.2mm version, though is available in 30.9 and 31.6 too.
Cassettes have begun shipping and seatposts will follow next week.

Hope said of its new cogs:
"One of our "long term" development projects, the rear cassette has gone through many stages in its evolution. We have been gradually "tweaking" the tooth profile and ramps to give the perfect shifting both up and down the gears. The final design uses 7 sprockets, 10t-24t, machined from a single stainless steel billet that is heat treated. This cluster forms the DH cassette as well as the smaller sprockets on the XC cassette. Then four larger sprockets, 28t-40 or 28t-44t that are again machined from a single billet, although this time it's aluminium that is hard anodised.
"The cassette fits onto a specially made freehub that is machined slightly shorter to accommodate the 10t sprocket and we are producing freehubs to suit both our new Pro 4 as well as the older Pro 2 EVO hubs. Wide range ratios are 10-40 or 10-44 in 11 speed spacing, all keeping within the magic 20% ratio change between gears. DH ratios are 10-24, again in 11 speed spacing.
"The steel cassette will be longer lasting and larger aluminium sprockets are replaceable."