Phil Cavell's The Midlife Cyclist published by Bloomsbury
A labour of love through the pandemic for cycling biomechanic Phil Cavell, The Midlife Cyclist is now to be published by Bloomsbury Publishing.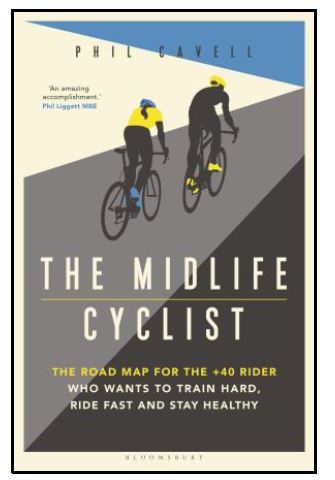 The Midlife Cyclist tackles the subject of how to overcome the fundamental barriers to performance cycling in later life with a varied input from a plethora of medical experts, leading coaches, ex-professionals and pro-team doctors.
On a visit to his London it studio and showroom during the editing process Cavell outlined to CI.N that in evolutionary terms, humans are not built to last anywhere near current average lifespans and as such cycling into later life is inherently incompatible with what our bodies are comfortable with; that is without interventions such as a proper bike fit.
As the synopsis suggests, "an ever-growing number of us are determined to scale the highest peaks of elite physical fitness into middle-age and beyond. Can the emerging medical and scientific research help us achieve the holy triumvirate of speed and health with age?"
Endorsements thus far are wide-ranging, with Fabian Cancellara, Tour de France rider and two-time Olympic champion joking "Phil is eminently qualified to write The Midlife Cyclist. Well, he is certainly old enough."
Elinor Barker MBE, multiple world champion and Olympic gold medallist adds "I am blown away by the level of detail Phil Cavell brings to his work."
Cavell is widely credited as a pioneer of many bike fitting techniques, as well as his work on the former International Cyclefit Symposium event. More recently he has been in the trade press as part of his involvement in the UK Bicycle Dealers' Association, which has sought to campaign for a review of the cycle to work legislation, among other issues.
The paperback will go on sale on June 24th and will retail at £14.99. Trade accounts with Bloomsbury Publishing are available, should bike shops wish to carry the book. The distributor, Macmillan Distribution, is contactable on 01256 302699.