The Cycle Show: Why sign up for the trade day?
The Birmingham NEC Cycle Show is now little over two weeks away and with a now filled-out floor plan boasting some of the trade's larger bands and distributors the reasons to register for a free trade pass are stacking up.
Cube takes over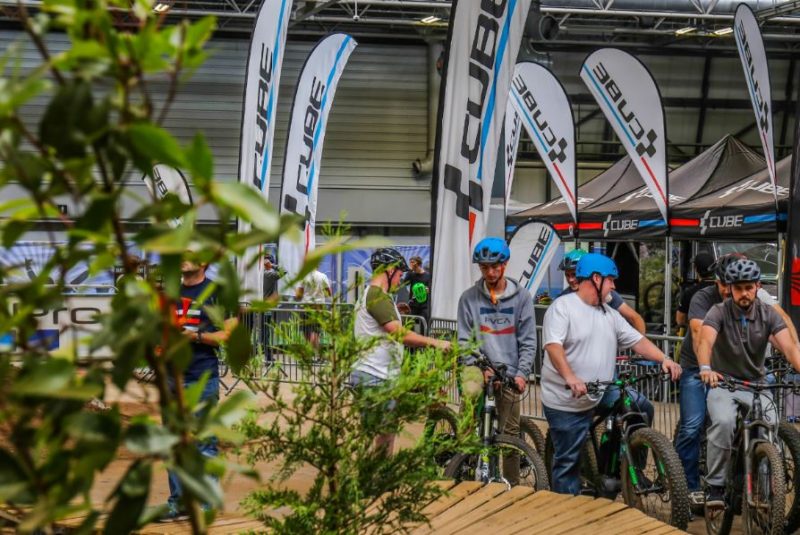 Europe's largest bike maker will become the Cycle Show's largest exhibitor this year with 2018 bikes and accessories on show.
Some 140 bikes from the new collection are set to feature, giving dealers an insight into the depth of the portfolio. The manufacturer now boasts north of 100 electric bike SKUs rolling off its production line, so is well worth the visit if you're dipping a toe in to pedal-assisted bikes.
"Our new e-mountain bike range with all new totally integrated battery design, as well as our full suspension and hard tail hybrid range are looking really great, they can be seen and tested at the show," sales manager Bart van den Biggelaar proudly states. "Like last year, sales numbers of our e-bikes – MTB, commuter bikes and trekking models – are really well received by our dealers  and we only just started the season."
For stockists, Cube is offering on site staff training, consisting of a tour along the highlights of the new range.
Meanwhile, if a test run is required, Cube will once again offer demo rides on the Bosch-sponsored test track.
You can find Cube at booth J5.
Fibrax bolsters performance product lines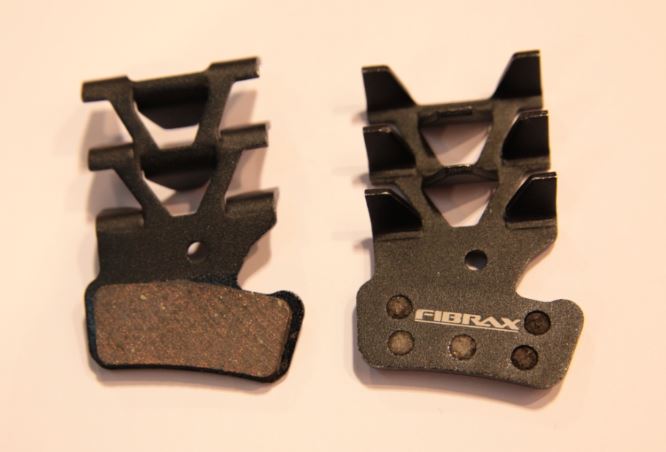 Shown to CI.N at Eurobike, Fibrax has been busy enhancing its performance offering for both brake pads and cabling.
Seen here is a new finned brake pad offering currently being manufactured to work with many of the leading brake brand's offerings.
So why the enormous "sails", as they were dubbed at the German show?
"With these pads we are able to take 50 degrees out of the caliper under heavy braking," explained Fibrax's Ellis Blackman. "It's a one-piece aluminium design that acts as a heat sink given the surface area. We can double the rate of heat dissipation over the Shimano equivalent and reduce pad wear in the process."
Fibrax also has a new compressionless lightweight brake and gear casing that claims to be 60% lighter than Shimano's equivalent. 
You will find Fibrax on booth F45
Tune up your ePos and e-Commerce offering
Experts in online retail Citrus-Lime will be on hand to introduce the uninitiated to its modern online retail management software and ePos.
A preferred supplier to the industry, Citrus-Lime's supplier integration module makes stock management a breeze, while workshop management modules ensure your mechanics are working efficiently.
You can catch advisory pieces from the firm on managing things like click and collect trade, as well as a jargon buster here.
You can find the team on booth M60.
Cut costs and up efficiency with the ACT
Found on booth F48A, the ACT will be on hand to discuss its wide-range of services and member benefits.
A regular contributor to CI.N, the ACT offers sound advice on topics as diverse as retail finance, pensions, legal advice, e-commerce and plenty more.
The Women's Hub
Offering opportunity for those involved to specifically target female cyclists, the Cycle Show has created a women's hub for which it is invited guests to tune in to tailored content.
Jessica Strange, deputy editor for Total Women's Cycling explains that women's participation was a key reason for getting behind the Cycle Show's dedicated area. She offered: "Total Women's Cycling is delighted to be the Cycle Show's media partner for the Women's Hub this year. Women's participation in cycling has never been so high and we're thrilled to be a part of this exciting movement to help showcase the sport and encourage more women to get pedalling."
Big name draws
Confirmed for the exhibition for the show's trade day are:
Windwave, Chicken Cyclekit, Madison, Continental, Condor, Campagnolo, Cycleurope, Wisper, Paligap, Velotech Services, Extra UK, ZyroFisher, Bianchi, CSG UK, Ison Distribution, ATB, Pinarello, Velobrands, Wattbike and many more.
For further incentives to sign up for your trade pass, check in with our previous round up.
The Birmingham Cycle Show will be held from the 21th of September till the 24th of September at the NEC in Birmingham. Don't forget to register for your free trade pass here.