Global mobile mechanic competition hots up as MyBike and VeloTooler eye significant expansion
With VeloFix now targeting Europe, BeeLine Bikes having linked up with the Accell Group and PON having acquired its own mobile business it's fair to say things have been hotting up in the mobile mechanics arena for some time.
This drastic emergence of on the road workshops is far from slowing as CyclingIndustry.News has learned of further expansion by two international businesses.
MyBike
Originating from South America, the mobile mechanic franchise MyBike (formerly MyTool) has opened a European headquarters in Madrid, Spain recently.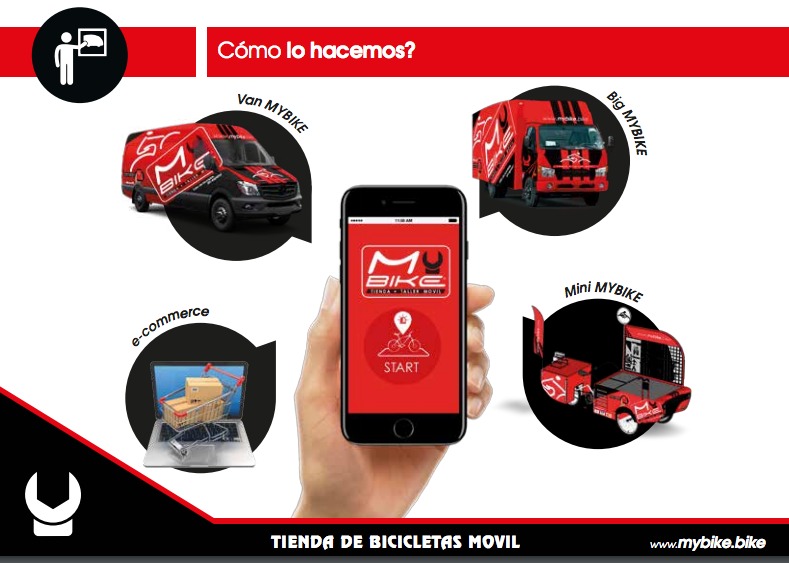 Also having launched a new website to oversee its international business, the firm is now active in six countries on two continents, an expansion that has taken little more than a year. That tally is soon to rise further with an introduction into the USA and Mexico.
André Jaramillo, CEO at MyBike told CyclingIndustry.news: "These big changes are re-inventing the bicycle industry. Our main challenge now is to establish a name recognised worldwide under the MyBike Mobile banner. We now have permanent staff in our Madrid office and plan to launch the first units into the market by the end of summer.
"We have now signed an exclusive deal with an expert in franchise concepts in Spain and Mexico, Mundo Franquicia. With them we are finalising the concept our of business model and ensuring we are able to meet EU standards, as well as legal requirements."
The firm's mechanics can choose to operate from three packages:
Big MYBIKE:  Truck Isuzu 2.5 T
MYBIKE MOBILE: Mercedes Benz Sprinter cargo ban XL
Mini MYBIKE: Electric unit
The firm's Madrid office is now found at:
MYBIKE EU
Formentera 1 1 Dcha
28290 Las Rozas de Madrid
Madrid – Spain
Telephone: +34 910562935
Velotooler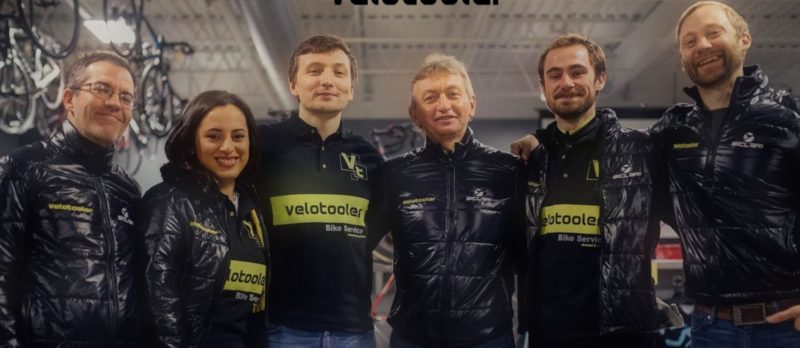 Equally ambitious, Velotooler is proposing some interesting new ideas as part of its expansion outside of Canada and the US.
At the present time, around 75 mechanics have gone through the entire verification process to become mechanics, though within the next month we are told that figure should leap to 130 active mechanics. Covered by a group insurance, each is able to service individual clients and bike sharing companies through the Velotooler platform. Mechanics are also hireable by the hour by bike shops needing extra hands, or by events needing trackside assistance.
Like Velofix, Velotooler also operates as a go-between for direct to consumer brands, offering a last mile workshop service to ensure customers have a safe to ride bike from the box.
"We are also in the position to provide warranty services to these companies' sold bikes," says Yahor Buben of Velotooler. "This is possible due to a bike profile, which allows companies to import bike profiles in bulks. These bike profiles allow companies to track history of bikes (location and current owner). In addition, we are working on a feature that will filter and show all the company bikes that get registered on Velotooler. We employ serial numbers for each profile, allowing us to capture the bikes of each brand.
"Since the bike profile is the foundation of Velotooler, we do not delete bikes from the database. All created bikes can be marked as stolen moving them into a pool of stolen bikes. They also can be put for sale and as a result transferred to another user. Or can be recycled, allowing anyone to restore the bike with its history, claiming a new ownership. We really want to give bike profiles a status of eternity, turning them into valuable data over time. In the fall we will set up a system to allow bike donations using the profile.
"We also now experimenting with a used bikes marketplace. With the click of a button, a bike profile goes to the pool of bikes for sale. We plan by the end this year to have it work the same way as ebay does in term of monetization."
Over the coming weeks Velotooler plans to kick up a gear into some unchartered territories, including becoming involved in pro cycling. 
By the third quarter of this year Buben says his firm will allow bike companies to protect their brand, do recalls, obtain marketing data and offer a distribution channel via a network of mechanics.
He adds: "Early next year we would like to get to the UK and EU ( DACH) and start planning a bike parts sale on the platform. Actually, we already have over 30+ mechanics registered in the EU and UK, but have not activated them since we have been prioritizing the US market."