Mobile mechanics: a sustainable business for the bicycle retailer?
One of the solutions you'll often hear to the declining fortunes of the traditional independent bike retailer is going mobile. But what options are available in hitting the road and how financially sustainable can it be? CyclingIndustry.News asks the experts…
When PON's bike division, the Accell Group and other goliaths in the cycling world are taking a keen interest in mobile mechanics maybe it's time to take seriously what until now has operated in small numbers in the UK market. The former, in September of this year acquired Dutch mobile network FietsNED, while Accell tied into a "last mile" service contract with Beeline in North America.
Difficulty accessing trade accounts has traditionally proved a barrier to entry for those starting on four wheels. Afterall, we all need a set of tools to get started. Skip forward just a few short years, during which a combination of increased online pressure, the rampant rise of direct models and increased overheads have largely come to fruition and most bike dealers are evaluating off-shoot business, if not complete transition. Times are changing, that's a certainty. What to do about it, well that'll give you mixed responses.
In the United States where bike shops are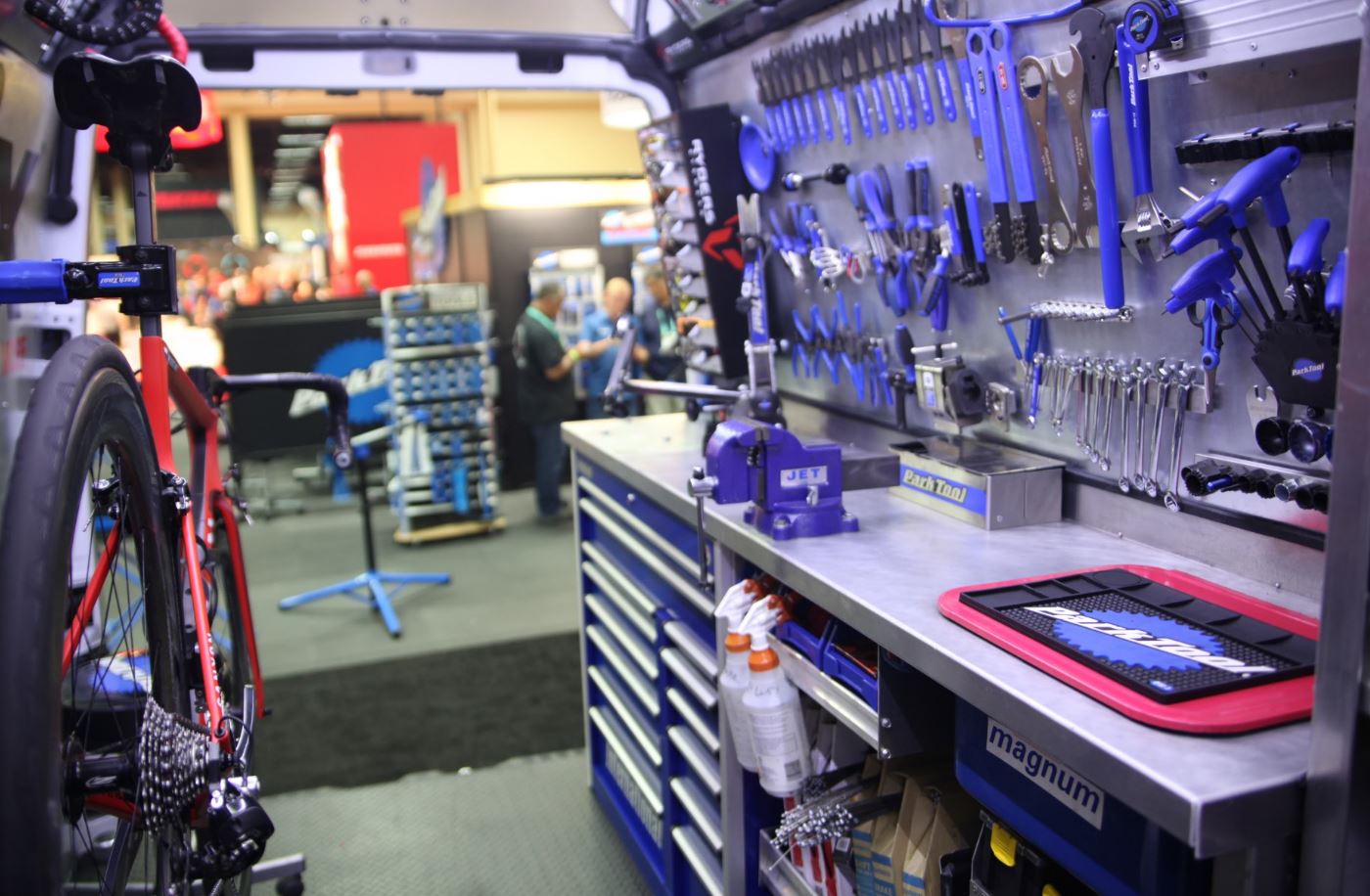 fewer and further between than in the UK, mobile has seen many reportedly turn a profit in good time. It is estimated that a population of around 500,000 is required to break even on what will typically be a lower than bricks and mortar overhead. In cities, therefore, the opportunity could be worthwhile if you can stake your claim on a territory.
One of the leading franchises is Velofix, a business that has now declared its ambition to franchise in the UK. Founder Chris Guillemet outlined that there will be a few subtle differences as the vans begin to roll out in Europe under the guidance of former Canyon executive Ward Grootjans.
"Our mechanics in North America earn well above 'industry standard' or what they can earn in a traditional bike shop environment. The owners of the Franchises have even more up side opportunity for profit. We are a royalty based business (8% of gross earnings) so if our Franchise Partners are not profitable they will not be able to pay the royalty," outlined Guillemet.
The start up costs in the UK will be similar to those on the other side of the Atlantic, which come in at $25,000 franchise fee, plus $90,000 for the roomy Sprinter van and full internal and external build and branding. Unlike in the US where Velofix provides much of the van's stock, in the UK fleet vehicles will be stocked directly from the UK's distributors, says Guillemet.
"For the UK we have territories available. The basic costs are one franchise fee, the cost of the Sprinter and the first load of Inventory. The Franchise Fee secures a protected postal code territory. We have not finalized costs at this time, but we expect to be in line with North America costs."
An already established option for the UK mobile mechanic is the 70-strong Cycle Tech network, as managed by Martin Wilkins. Choosing not to go down the franchise route, Cycle Tech is self described as a resource enabling better access to goods and promoting services locally, as well as a network of relationships between individual mechanics and trade suppliers.
Wilkins told CyclingIndustry.News: "Like any business, there is always new start up's and those going bust, as well as those making a good living. A new business setup as a mobile bicycle mechanic is no different than setting up a bike shop when it comes to working out the figures. As a sole trader, you will be different to a limited Company. You will need to assess if the business is to be VAT registered, will there be a need to borrow money, have savings, or a partner who will support the business for the first six months."
Wilkins offers that people most commonly overlook how crucial cash flow is. Despite often proving difficult, Wilkins advocates that setting cash to one side on a monthly basis is essential to surviving the rainy days.
"There is a North/South divide when it comes to charging," says Wilkins. "London, home counties and affluent areas can charge a better hourly rate for servicing and repairs. Also, those working these areas see more bikes and higher-end, meaning they can also make a better margin on parts. I often see the same problem in that many businessmen are not charging enough for their services."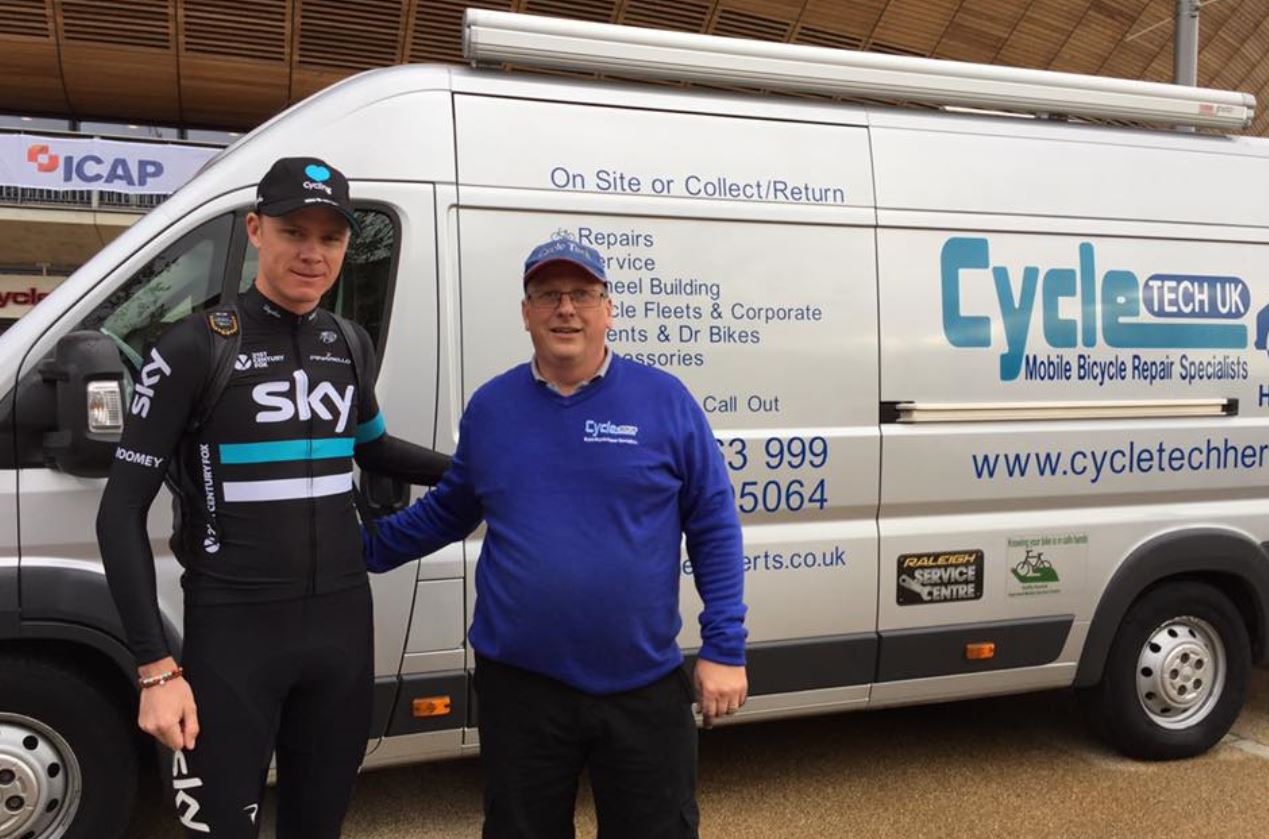 Well managed, Wilkins echoes Guillemet in saying that it is entirely possible to turn a profit in year one.
It is, however, important to be realistic on annual running costs and chargeable hours. To successfully earn a £30,000 a year salary, as well as cover the average £15,000 overheads and turn a £7,000 profit, CycleTech suggest that you'll need to charge £38.52 plus VAT an hour. Mark up on parts sold can further be used to cover costs and restocking requirements.
Not everyone's convinced though. Numerous bike shops we've spoken to have assessed what has been billed as a big opportunity to simplify their service offering and all things considered, not been able to make the numbers stack up.
Steve Baskerville, owner of workshop only business Bike Spanner in Northern Ireland told us that he has, for the time being at least, shelved his mobile plans.
"I have crunched and crunched the numbers, for me they just don't stack up. That is unless I was able to find anyone willing to pay me for a franchise, which I feel unlikely. As a one man band you could just about make it work, but even then I'd say you're more likely to just about break even as make a decent living."
A former traditional bike shop owner himself, Baskerville's story is an interesting one. Earlier in 2016 he closed up in favour of an opportunity in a local shopping centre, within which he has established a bricks and mortar workshop only operation.
And it's going well, he says: "We've got plans for another two Bike Spanners next year, so that's my focus for the brand now. I will revisit it, but not for a while. I suspect eventually, if I get enough Bike Spanners opened I'll start a mobile service just so I can play with it and see if in the real world it can work. On paper it looks difficult though."
The final topic to be addressed is; can the two live side-by-side and perhaps even pass business back and forth at peak times? Alf Webb of long-serving cycling industry mechanic school The Bike Inn feels so, but on the proviso that mobile operators undertake rigorous training.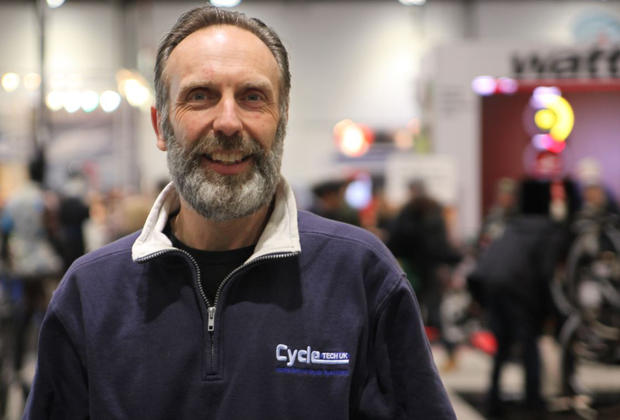 "I do see many people think they can do this type of business setup in a few weeks. They have done a few jobs on their own bike and often believe this is sufficient to start their own business. In the early days there was some friction between shops and mobile," says Webb, who has been tutoring since 1991. "But there seems to have become a situation (encouraged by us) whereby a rapport has been developed between shops and trained personnel that has and is still working well. We regularly have e-mails from our former students about this. Accounting for our students, the number of full-time mobile mechanics including pickup and return in the UK? I am thinking it's a minimum of 170 to 200 at present."
Cost estimates according to CycleTech 
Based on a mobile onsite service, working 5 1/2 days a week (30 hours productive) 45 weeks a year, working in an average location, working on mid-end bikes charging £40/hour and a turnover of £60k in year two.
The minimum costs of the essentials: 
Used Van high top M/W/B 10,000 plus VAT £12,000
Training: £1,800
Tool kit: £2,000
Van racking, storage: £500
Stock: £2,000
Sign writing: £500
Stationary (Invoices, business cards: £300
Website: £50
Total                                                              £19,150
Extras:
Cash flow (Back account)                                £1,000
Security locks                                                     £200
Awning                                                               £500
Marquee                                                             £300
Running costs (Yearly) 
Business insurance                                             £300
Van insurance                                                    £600
Vehicle tax                                                          £180
Van service/maintenance                                   £400
Van fuel                                                           £ 1,500
Business bank charges                                       £300
Advertising                                                        £100
Admin, accounts                                                £300
Consumables                                                       £50
Specialist tools                                                  £500
Ongoing training                                               £200
Cash flow, savings for TAX, NI                        £00 (year 2. £3,600)
Buying parts, stock                                          £6,000 (year 2. £14,000+)
Phone, internet                                                  £500
Web/domain                                                       £ 50
Total                                                             £10,980
Extras:
Loan repayment and interest
Van leasing payment
Interested in going mobile?
Velofix: inquiries@velofix.com
CycleTech UK: info@cycle-tech.co.uk
Training: 
bike–inn.co.uk – 01406 371273
Cycle Systems Academy – +44 (0)7726 921002
ATG Training – 01296 674995
Velotech Cycling – 07802 758469
Related: How the mobile mechanic is wooing the business of the direct-to-consumer march