Will bike shops go own brand in order to fill stock gaps?
As retailers look to create their own goods in order to combat supply issues, CyclingIndustry.News has reached out to shops and custom producers in a bid to understand whether own brand is just a trend or something more…
In a bid to offer something that can't be bought online one option embraced by the local bike shop in the past decade is the DIY route; that is creating something unique that shows an allegiance to the shop brand, or simply fills a gap where it may make more sense in monetary terms to consider alternatives. Fast forward to times of Covid and the trend may have become more necessity than choice in the face of challenges very few of us could have predicted. Now faced with stocks drying up, it is a case of get creative or see 2021 pass by as the year when opportunity was missed.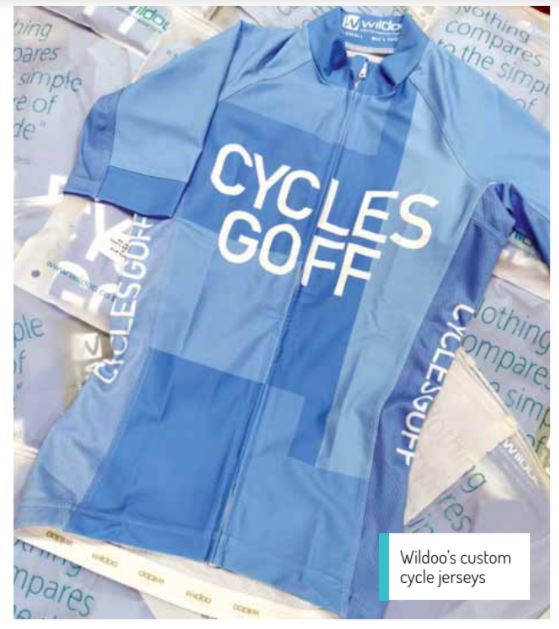 The uplift in dealer business for customised items was reflected in CIN's annual retailer study which returned the verdict that around a third of shops have taken to sourcing their own goods during the past year.
After speaking with Jake Voelcker of Bicycleworks previously on his beginning in the workshop, branching out into own brand products and his ideas of beginning a franchise opportunity, we wanted to find out from retailers, why own brand has become so popular.
CI.N spoke to Andy Easterbrook of custom specialist Wildoo, who believes that the reason for this is due to many retailers struggling with a shrinking market as a result of the pandemic. "Covid brought a much-needed turnaround in demand for bikes and repairs. Most IBDs have seen a big lift in business and importantly cash in bank as well as raised confidence," said Andy. "The next step for IBDs  coming out of Covid is to maintain the momentum and raising their game with their own branding will be important."
However, also speaking to CI.N, James Smith who has run some custom work through the Primal Europe business warns that there is an education for shops sourcing their own products. If not careful the retailer could perhaps get a nasty tariff bill before the goods are released, if sourcing from overseas. "Also, cheap imports can be dangerous and potentially damaging to the reputation," he says.
Primal Europe makes custom products particularly focussed on cycling and triathlon, producing everything from bib Shorts to Tri suits and more. Much of Smith's range come from its network of overseas production partners. The brand provides a delivered price with all the logistics and customs that must be covered as a result of Brexit regulations.
Other than typical own-label desires, shops are turning to locally sourced goods in a bid to establish a reliable supply chain in times of somewhat uncertainty. Likewise, a locally sourced product has a story of sustainability and support for the local economy that resonates with some consumers.
18 months ago, Smith created a campaign called "beat the internet", focussed on encouraging retailers to create their own custom clothing range. Smith said: "this is a fantastic way to continue to range clothing at a cheap cost with the margins protected."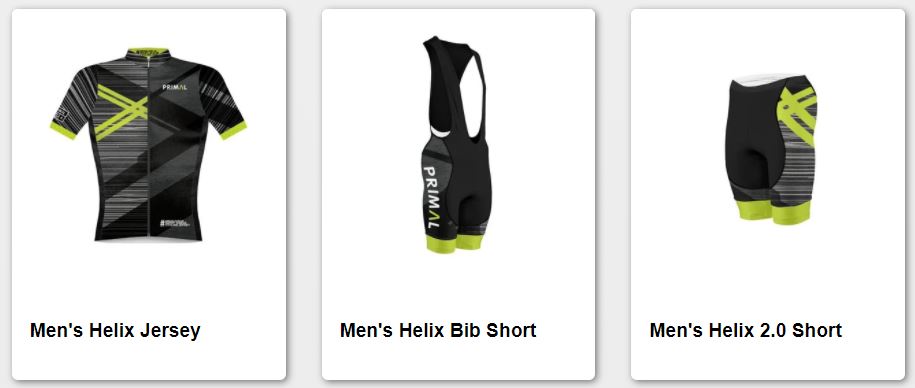 He added: "Some shops have racing teams and some have their own exclusive clothing, some even give a jersey away with every bike. Having an own label range instore is a fantastic way to create a new marketing channel locally. I always advise shops to create their own range of clothing rather than competing with discounts across the web. You won't get customers trying your kit on then going on the web to find it cheaper when yours is the only one in existence."
A specialist supplier of a broad catalogue of cycling goods, Wildoo has a comprehensive range of customisable goods that can serve to reinforce the shop brand in the customer's mind, as well as fill a select few supply gaps that exist at present. Wildoo offer socks, caps, mudguards and more, but have found that custom bottles are the most popular amongst dealers. "Our bottles are a premium retail quality bottle (rather than a low-cost promo bottle) with minimum quantities starting from just 50 pieces. We also have quality, superb value for money cycle jerseys with super low mini- mums (Min 1st order spend just £250.00 + VAT). Other products include items form our own house brand (VeloPac.cc) including musettes (Traditional cotton & a new premium version), PhonePacs & RidePacs and Multitubes."
Although not boasting a business-to-business model, Ribble is a well-established own brand with a direct to customer business model. Fraser Hamilton, Head of Retail and Sales provided an insight into how the group operates its bespoke bike builder and custom paintwork options: "Customisation and personalisation are such an important part of any customer's journey. Getting the correct bike that is perfect for a customer's type of riding and that is sized to fit and has the right blend of components and colour will maximise the enjoyment and experience that a customer has with their bike."
"We offer a variety of options within BikeBuilder that provides choice and performance improvements across all categories of the bike. With CustomColour we offer the chance to personalise the design of the bike from our entry models, right the way up to our premium platforms. Consumers are wanting to stand out from the crowd and express their personality through their bike."
Additionally, with many companies taking to sourcing own brand products, we were curious to see to what degree shops are seeking to customise products and to what limits.
Andy Easterbrook added: "Bottles is a great place for any dealer to start. Most cyclists use bottles so why sell another brand's bottles when you can sell your own branded quality bottle. Many IBDs like to have a small portfolio of product and Wildoo being a one-stop shop supplier can fulfil most product requirements. We have low minimums on most products and can always discuss a package of products and  have the capacity to cope with not just small IBDs but also fulfil large orders from larger chains and brands."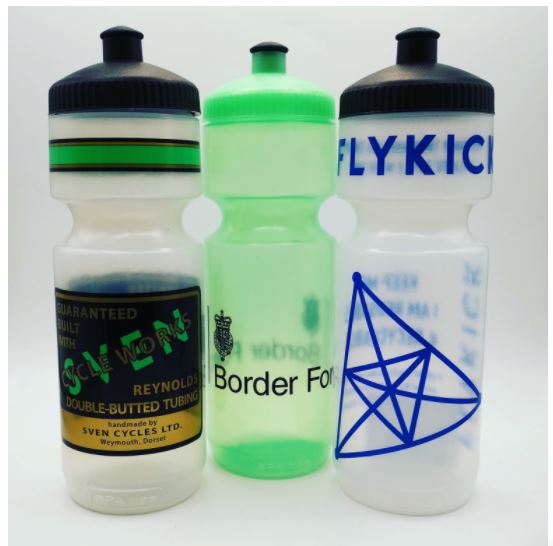 The brand also offers sustainable custom options such as cycle jerseys and tech caps made from recycled bottles that can be a talking point. Wildoo's new BIO bottles are made from renewable sugar cane, therefore reducing its carbon footprint and completes the REDUCE: REUSE: RECYCLE trilogy. Wildoo are also planning on adding more products to its expanding eco-friendly range.
When it comes to advice for brands looking to source own brand products or create custom apparel, Primal's Smith told CI.N of the importance in ensuring that retailers trust their supplier.
He says: "for clothing it is easy to import direct from factories, but be sure to ask for working practice audits, ask about the production, ask for photos, be aware of trade agreements, some countries are free of tariffs. Finally, be sure to think about the environmental impact of the factory you are using, where does their waste go? The customers are asking us every day in regards to our production trail from cottons to staff be sure you know your supply chain."
With shops continuing to experience supply and stock issues in a time of global uncertainty we might expect more brands to dip their toes, or wheels, into own brand and custom apparel options in the near future. Meanwhile, for an assessment on how alternate brands to the big two drivetrain suppliers are faring, head here.