Ask the Trade: How are you marketing your business at present?
With ePos systems now more sophisticated than ever at helping business target their database effectively and social media consuming our lives, traditional marketing methods are being shunted into the background. Ahead of the publication of further house research on this very subject we ask a pool of bicycle retailers how they effectively target their customer base…
Mick Murphy, Mickey Cranks
We have recently utilised geurrilla marketing techniques and projected our logo onto the town hall in Witney. That was until the staff called the police… Unfortunately we failed to get a picture while our branding was live, so we went home and had a beer!
Kevin Moreland, Bainton Bikes 
We focus a lot on our local community business and also try our best to help with cycling infrastructure in the vicinity of our businesses. Growing the overall pie locally is important.
Jon Askham, Kinetic Cycles
We use a lot of social media marketing to target specific products or services at specific groups. We have blanket marketed our servicing and repair business using leaflet drops with good success, but our biggest 'wins' have been with external events. We assist with organising the largest amateur crit series in the UK, which sees our branding spread among a very strong and engaged audience. We also host and attend demo events and offer our services to pretty much any group, club or organisation that is hosting an event where cycling could be related.
Putting yourself in front of people is much easier than getting them to come to you.
Neil Holman, George Halls Cycle Centre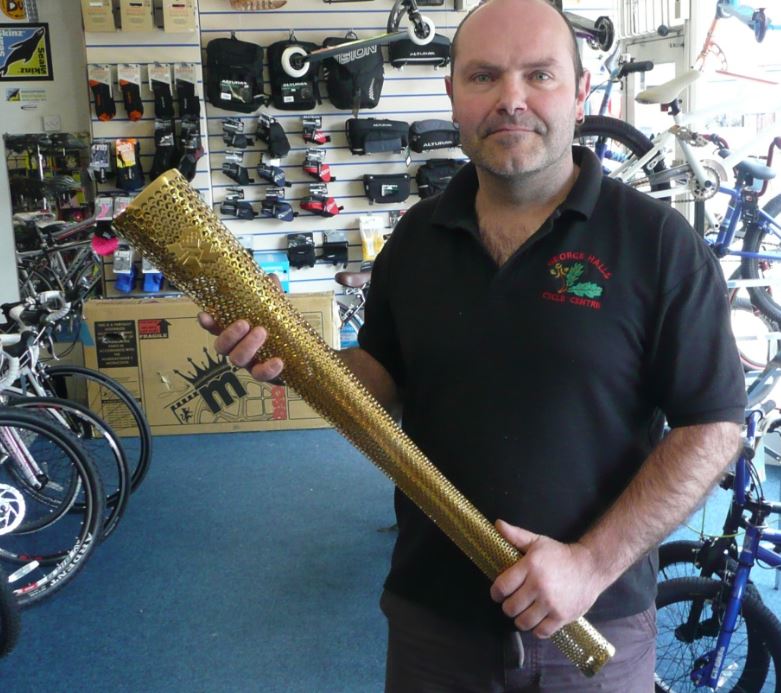 I was always old school. I am the only bike shop in my town, everyone should know where I am. However, the town has grown and filled up with commuters, something Halfords tapped into by opening 100 metres from the train station. Therefore I always advertised in the local papers and sponsored the local sports awards until 2014, then I stopped completely.
At the end of 2015 I went to an awards ceremony and Mary Portas was the guest speaker. She spoke about marketing and social media, so in 2016 I went down this route, other that one paper advert. By Christmas I did not advertise in a hard format, everything was done online. I had a Facebook account for the business so I started posting more on that, I set up a Twitter account and finally an Instagram. One of the young students who worked for me integrated everything so my Twitter and Instagram can appear on Facebook as well.
Because our business is so old (1898) all our social media backdrops are the same and is a picture of our shop from the 1930's. We try to create talking points in the shop where possible. A newspaper clipping on the shop's wall shows Russell Crowe calling in for a puncture repair when he was filming Les Miserable nearby.
I co-ordinate the countries oldest mountain bike cross country series too, so my name, the shop's name and my website gets good exposure for my efforts.
Still need some inspiration on the marketing front? Check out some of the below articles for further ideas, research and advice.